Lake Tahoe combines the bustling tourist destination scene with the chill mountain escape atmosphere, and nothing covers the array of the area's information quite like Lake Tahoe This Week's News and Blogs. Our blog is like that local friend who's your source of Lake Tahoe information, who knows all the ins and outs of the area and will steer you toward the fun. Shanie Matthews, longtime Lake Tahoe local, is your insider guide who's ready to share her tips and pointers to fun Lake Tahoe activities. Residents and visitors alike can use this Lake Tahoe information to stay up to date on the hottest of the happenings, whether it's spring, summer, fall or winter! Want a review of recent festivals? Which Lake Tahoe activities are the locals most anticipating? How'd competitors do in the most recent athletic events? Where you can have a wild night? What about a low-key one? Shanie keeps you informed and answers all your questions with the Lake Tahoe This Week Blog.
Stay updated on the biggest events of the season and discover obscure attractions that guarantee an amazing time. As you relay this Lake Tahoe information to your crew, your friends and family may start to wonder just how you possibly know so much about the area. Shanie will help make you a guru on where to find awesome events that'll add a memorable touch to your vacation or a midweek pick me up. Past and present blog posts can give you a feel for the Lake Tahoe area, the events and the types of people you can find there. Check in regularly with Lake Tahoe This Week Blog to keep up with the latest excitement.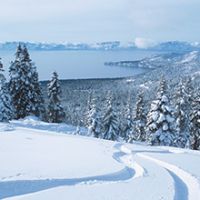 Lake Tahoe is a gorgeous region filled with a vast array of fun activities. How do you get the best out of the area? By knowing the ins and outs and up-to-the-minute happenings that only a local can know. That's exactly what Tahoe.com and LakeTahoeThisWeek.com are here for.Whether you're a first time visitor, a...
Read More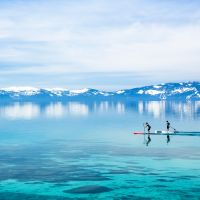 Welcome to LakeTahoeThisWeek.com. Every day you can visit this site to find out what's happening in your neighborhood pub tonight, who's headlining at a major venue, what time your community bike ride is, what the special is at some of your favorite restaurants and more. The information changes everyday! Use...
Read More