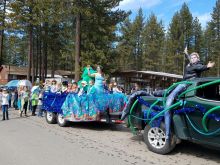 One of the biggest celebrations in Lake Tahoe is about to begin.
Snowfest, a weeklong, Mardi Gras-style festival, is a celebratory event that has excitement happening all around the lake. From parties to fireworks, concerts to parades, Paint The Snowman to the annual Polar Bear Swim, this is an event that is not to be missed.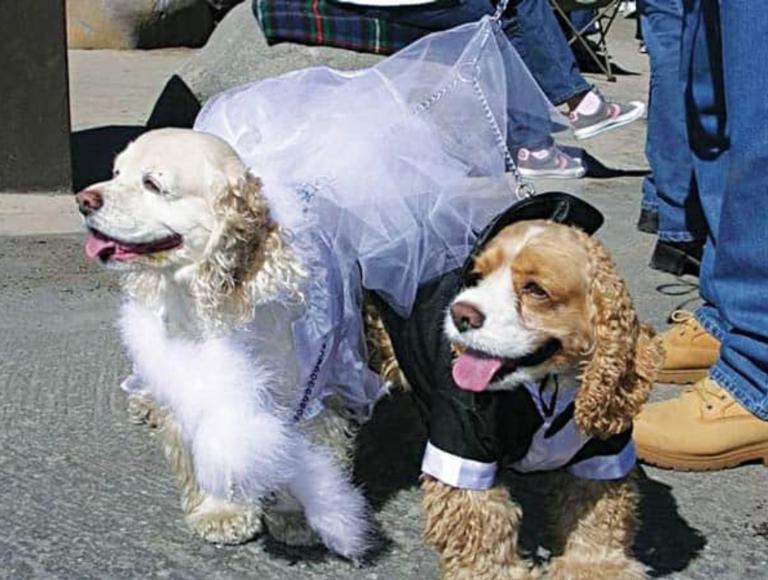 The Kickoff Party is this Thursday, February 27, beginning at 5 p.m., and will offer unlimited appetizers, beer, wine and Wet Woodies as well as the opportunity to enjoy great live music by Blues Monsters. You will also get the chance to meet Alex Mourelatos, one of the locals in our community who is making a difference. Owner and creator of the outstanding Mourelatos Lakeshore Resort, he has assisted the Lake Tahoe basin in becoming a world-class destination for the last 40 years. As the Parade Grand Marshall, Alex will be hosting the event, showcasing his collaborative reputation and fun wit. In an offering of friendship, Mourelatos Lakeshore Resort is also offering 15% off any room reservation to help people enjoy this festive occasion. 
So, what will you see and do at this year's SnowFest celebration?
Here are a few upcoming events that I am particularly excited about.
Friday, February 28
Pioneer Cocktail Club Block Party: Join the Pioneer Cocktail Club and surrounding business on Friday from 2:30 to 7:30 p.m. for an afternoon of outside live music and activities. A $15 entry fee for adults and $8 entry fee for kids younger than 16 gets you entry to the music as well as one free drink. All proceeds go to the High Fives Foundation. 
Tahoe City Fireworks
: Like last year, the SnowFest Fireworks will be held at the Tahoe City Golf Course. They're happening on Friday 
starting at 7 p.m.
Saturday, February 29
Firefighters Pancake Breakfast:
 Join North Tahoe Firefighters on Saturday from 7 to 11 a.m. for the annual pancake breakfast. Pancakes, sausage, coffee, milk and orange juice will be served. All proceed benefit the North Tahoe Firefighters Association.
SnowFest Tahoe City Parade
: The SnowFest Tahoe City Parade is back! This is a family-friendly event that features local organizations with floats, bands, beads and more! The SnowFest Parade draws spectators from near and far and is not to be missed! Top entry prizes are awarded, and new this year is a $1,000 cash prize to the winning float. The parade starts at 11:30 a.m. Parade announcing, viewing and judging will be at the Blue Agave.
Haus Brewfest
: The second annual Haus Brewfest will be held in the Cobblestone Center Parking Lot from 12 to 6 p.m. They'll be celebrating with five local breweries, three bands and food trucks! Proceeds benefit the Shane McConkey Foundation.
Paint the Snowman
: Directly after the parade, head over to North Tahoe Arts for the Paint the Snowman party from 12:30 to 2 p.m. All materials provided for this family-friendly event.
TCNS Winter Party & Fundraiser
: Moe's Original BBQ will offer good food, a silent auction, music and fun from 1 to 3 p.m.! Proceeds benefit Tahoe Community Nursery School.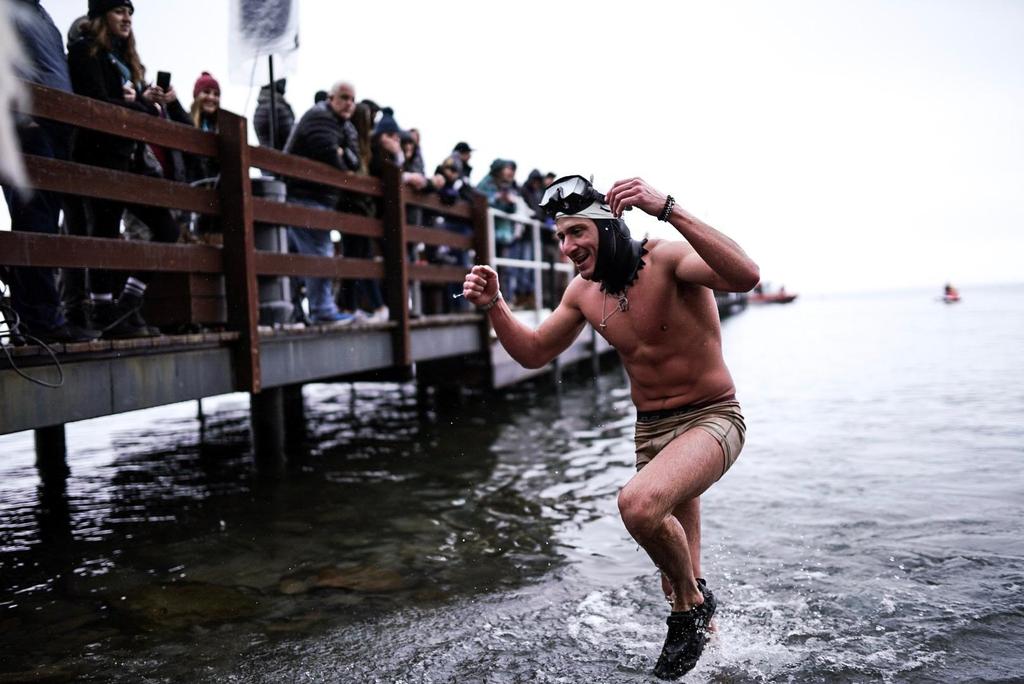 Gar Woods 31st Annual Polar Bear Swim:
 The last event for Saturday is the most exciting. 
Hundreds of spectators line the pier and deck at Gar Woods to watch hardy souls brave the frigid waters of Lake Tahoe. Participants swim approximately 250 yards in 39-degree, bone-chilling water before returning to Gar Woods Bar to "minimize the pain." Free appetizers are provided following the event, and everyone is encouraged to stick around for the hugely popular raffle after the swim. The swim begins at 2:30 p.m., and "warmups" start at 11 a.m. The entry fee is 
$35 per swimmer.
Sunday, March 1
Family Fun Day
: On Sunday, March 8, from 10 a.m. to 5 p.m., it's Family Fun Day at the Winter Sports Park. There will be live music from Truckee School of Music and events such as Human Bowling, Family Seal Curling, Snow Ball Launch, s'mores and much more.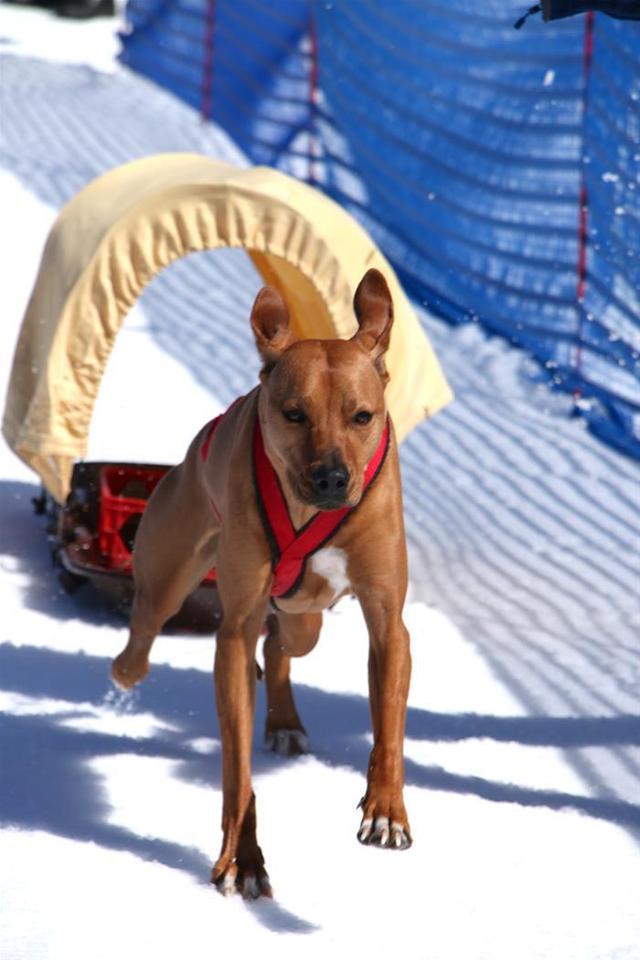 Tahoe Donner Ididarun
: This may be the event that I am most excited about. On Sunday, March 8, from 12 to 3 p.m., dogs pull covered-wagon sleds down a snow-covered chute, racing against the clock. Entry is $20, and raffle proceeds benefit the Tahoe Truckee Humane Society. Registration is day of and limited to 40 contestants.
River Ranch Snow Sculpture Contest
: This contest weelcomes teams of one to four people to mold, shape, carve, color, and decorate their mound of snow into a masterpiece. Local celebrity judges, patio shenanigans, a BBQ lunch and shotskis are part of the fun. It's a wild winter SnowFest tradition for all ages. This event is on Sunday, March 8, from 12 to 4 p.m.
SnowFest Closing Ceremonies: 
The SnowFest closing ceremonies are held in the Cobblestone parking lot. They will wrap up the 39th annual SnowFest with the King/Queen raffle prizes, live music by Home and more!