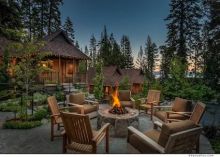 One of the aspects that makes Lake Tahoe so special is the incredible local business owners in the area. From talented artists to world-class chefs, from impressive clothing made with Tahoe flavor to wonderful accommodations that are outfitted with love and care that only a local can give, the various ways that those in Tahoe show up with entrepreneurial spirit is inspiring.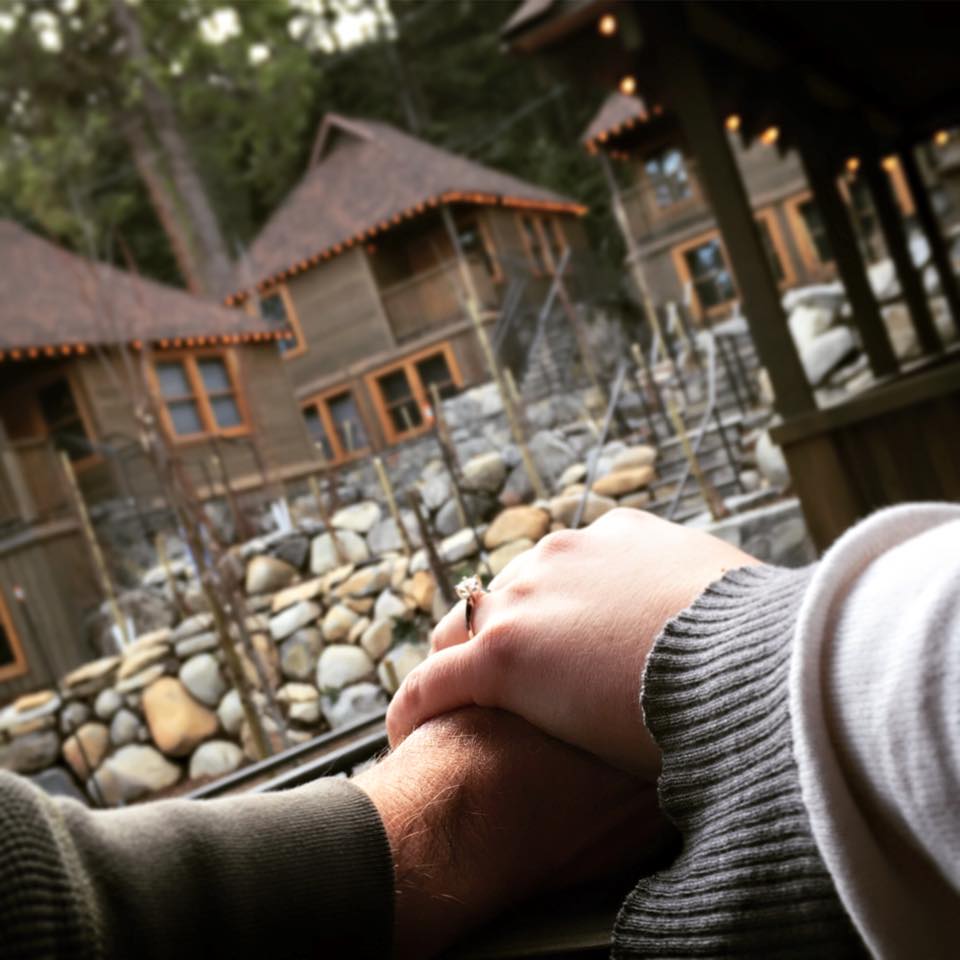 An example of a business that showcases Tahoe's sparkle while simultaneously offering a welcoming, enjoyable and relaxing atmosphere is Cedar Crest Cottages. A family-owned business with over 40 years of presence, Cedar Crest Cottages is the creation of longtime locals, the Olson Family. 
I had the pleasure of chatting with one of the daughters, Blythe, about how the family brought back to life a historical section of Tahoe and created it into a lovely place for all to enjoy and what sets them apart from the rest. The positivity the family brings to Lake Tahoe is multifaceted. Read on to learn how this family has not only resurrected a treasure, but also designed it in a way that allows all to have the opportunity to enjoy the grandeur of the Tahoe experience. 
Q: How did Cedar Crest Cottages come to be?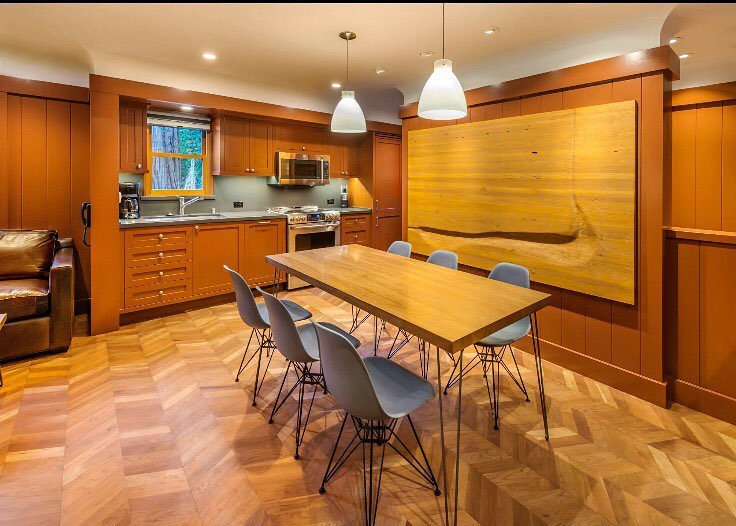 A: My dad (Bruce Olson) has been a custom-home builder in the area since the late '60s. He was building a house for a client just 1/4 mile down the road. The clients wanted to tear down the house on the property and my dad asked if he could have the house. They said, "Sure, if you want to move it, it's yours." My dad was looking for property close by to relocate the house and found a collection of really run down cottages that were built in 1933 and used as a hunting lodge back in the day. He purchased the cottages and the property next to them (where he ended up relocating the house).
He decided to give life back to this piece of historic land. We extensively remodeled the cottages with the guidance from the Historic Society to keep the exact same exterior look and footprints as the original cottages. My oldest sister (Molly), her husband (Robb) and my dad (Bruce), built and designed the cottages and the property. My twin sister and her fiance got the cottages up and running in the beginning (purchasing everything, setting up the website, etc.). I have been running the cottages as the manager a few months after we opened. Our family has put their heart and soul into this charming piece of Lake Tahoe. My siblings and I were all born and raised in Alpine Meadows/Tahoe City, and it is such a pleasure to give tourists an amazing place to stay and help them experience Tahoe to the fullest. 
Q: What separates Cedar Crest Cottages apart from other businesses in the area?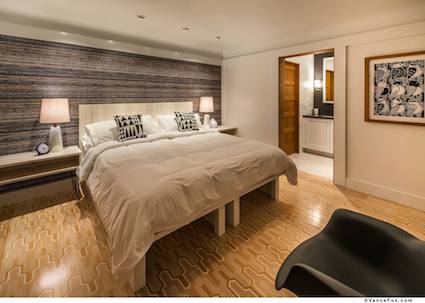 A: I think we are different from the other places in the area mainly because our cottages are newly built and built with amazing quality and craftsmanship. My dad only builds things that will last hundreds of years, and the detail he puts into every project is tangible and greatly appreciated. Also the architecture and interior design is a lovely mix between modern and cozy-Tahoe cabin. Everyone who stays with us is just in awe of all the little touches we provide, either in the design, the constructions and the amenities we provide in every cottage.
The other thing that sets us apart from the other accommodations is that every cottage is equipped with a full kitchen, living room, dining room and laundry rooms. It is a perfect little home away from home. When international guests have been traveling for weeks and eating out for every meal, they just love to be a Cedar Crest where they can make homemade meals, do laundry and sit and watch a movie. We also get lots of returning guests from the bay area, who have made Cedar Crest their second home. It's a perfect place to come up for the weekend and still have all the comforts of your own home.
Q: How does Cedar Crest Cottages make living in Lake Tahoe better?
A: Since all of our guests just love Cedar Crest, they are probably in a great mood when they are here. I know as a local, having happy tourists makes living here a lot easier. I also think that we really helped the neighborhood we were in. Before the cottages were really run down and pretty much an eye sore. We gave the property new life and purpose again. I know all our neighbors love the improvement, and we are very respectful to our neighbors (enforcing quiet hours, etc.). Also, a lot of locals have their families stay with us when they are visiting and know that they will enjoy every minute they are in Tahoe when they are staying with us. ...
Q: What type of products does Cedar Crest Cottages carry that helps enhance the Lake Tahoe experience?
A: We have implemented some new amenities to offer guests so they can have the best Tahoe Experience. We have packages they can buy to help celebrate special occasions (like anniversaries and birthdays). They get flowers, champagne, balloons (for birthday) and chocolates/cupcakes. We also have paddleboards guests can rent, and we partner with the local ski mountain to purchase lift tickets easier.
We also have an extensive guestbook in each cottage. My twin sister spent months putting it together. It has detailed descriptions of all the restaurants in the area, all the hiking trails, and every activity you can think of and where to do those activities. We also have a fire pit on property where guests can hang out. We try to offer happy hour drinks and s'mores on the weekends in the summer. It is a great way for all the guests to mingle and meet people from all over the world and country. There is nothing better than sitting under the stars and roasting a marshmallow.
Q: Do you have any experiences (with clients, maybe) that showcase the image that you would like to portray?
A: The image we like to portray is one of family. We have so many returning guests, and they come a lot. They feel like family, and there are always lots of hugs to go around at Cedar Crest! 
There you have it! To learn more about fun activities to pair with your stay at Cedar Crest Cottages, check out our Tahoe.com Daytime and Nightlife event sections!
Photos: Cedar Crest Cottages