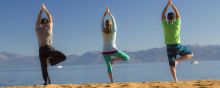 With Valentine's Day this week, the thought of giving extra love, support and appreciation to our significant others is abundant.
But what if this day meant showing ourselves love as well?
Self-compassion and self-love are in a direct correlation to how we treat and behave around those we care about. What if you gave yourself a little bit of self-care during this celebration of love? What if you gave yourself the compassion and sweetness that you know will help you feel better? What if you chose to give yourself the gift of gratitude as you do with those who mean the most to you?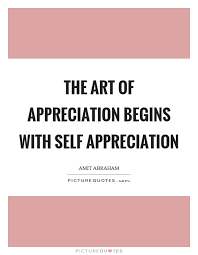 Chances are, if we were all to give ourselves a little self-appreciation as well as giving it to sweethearts in our lives, this world would be filled with a lot more love. As the saying by Amit Abraham goes, "The art of appreciation starts with self-appreciation."
To help you, Tahoe has a lot of wonderful events coming up that will help you invigorate that loving relationship that you have with yourself. Here are my top six events that will help you love you, right here, right now …
This inspiring workshop led by Barton Health is for the person looking to learn tools and techniques for shifting their relationship with food, eating and weight. This is a four-week group health-coaching program that will look at each individual's relationship with food so that there can be a real shift in behavior, jump-starting a new healthy approach to eating. Each session will focus on varying elements of weight, healthy habits, mindful eating, emotional eating and cravings. Each attendee will learn invaluable strategies to overcome self-identified barriers and negative attitudes surrounding weight. The class is $50 and starts on Thursday, February 13. The times are 11:30 a.m. to 1 p.m.
Although technically this is not only for the individual, but also for the baby, this is a fantastic way to increase inner joy, positive solutions and release anything that is holding you back for a joyful pregnancy. The class happens every Friday, and it is a beautiful way to give love to yourself no matter what stage of pregnancy you're in. This class gives you ways to stay calm and at peace while pregnant and during delivery. Happening at Barton Health, this class is taught by a labor and delivery nurse, childbirth educator and certified Prenatal Yoga Teacher. Drop-in price is $15, and there are discounts for classes bought in a bundle. The class runs from 5 to 6 p.m.
It is proven through research that art can help a person invoke aspects of the brain that increase feelings of being calm, centered and at peace. Easel and Wine is hosting a painting party that showcases the cuteness of our little Tahoe feathered friends, the chickadees. Come and join the party. Your inner self will thank you for it. The event is on Thursday, February 13, at Glasses Wine Bar from 5:30 to 7:30 p.m. Tickets cost $40.
Yoga is one of the best ways to connect with the best version of ourselves. Granlibakken is inviting all guests to join them for a nurturing yoga class for all ability levels. The class is dedicated to the tranquility that lies among our stunning Tahoe forests: "Our true essence is among the trees, the breeze and the natural world." Join yoga teacher Ellie Perry for a dynamic flow class that will lead you into your breath and through mindful, intentional movements. Mats, blocks and blankets are provided. The class runs on Saturday, February 15, from 9:30 to 10:45 a.m. There are also classes the following two Saturdays – February 22 and 29.
If bringing together yoga and beer sounds like a fantastic combination to you, you are not alone. In fact, the third Tuesday of every month celebrates this time for self with some hops by combining the serenity of The Yoga Room with the libations of the Tahoe Tap Haus. The yoga class runs from 6 to 7 p.m. and costs $12 for a drop-in. Afterward, get a coupon for a $5 glass of beer or a $6 glass of wine.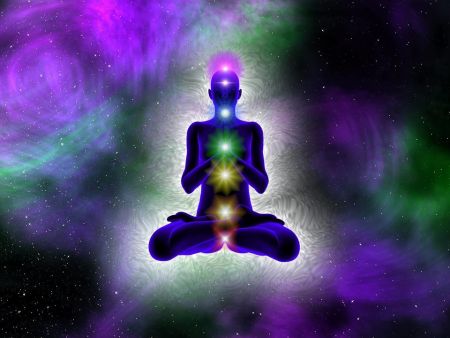 Harmonizing the Energy Centers
This upcoming eight-week workshop led by the Fifth Element Healing Center is one of those events that is certain to help you connect to yourself in a deeper, more loving way. A chakra intensive harmonizing series, the purpose of this workshop is to move you from a place of imbalance into balance and restoration. Each week will focus on one or two energy centers (chakras), along with complete system integration. By joining for the entire series, you will receive a lot of healing goodies, like Reiki and sound healing, crystals, essential oil blends and corresponding handouts. Classes are held each Wednesday from February 19 to April 8, from 6 to 7:15 p.m. The entire series is $333 (a deposit of $111 is required) or $44 for drop-in. You may also join via Zoom, in which case the series costs $222.
Please be sure to visit our Daytime and Nightlife sections to learn about other fun events that will support your healthiest, happiest you!
Photos: Tahoe.com