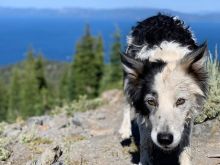 This is my absolute favorite time of the year in Lake Tahoe.
The air is crisp. The roads and trails are empty. And the scenery is spectacular with its mix of snow-kissed mountain tops framed by aspen trees decorated in sherbet-colored leaves.
At this time of the year I especially enjoy taking time out to enjoy Mother Nature with my four-legged best friend. A few weeks back I wrote about great lodging, restaurants and specialty store options that cater to our beloved cats and dogs. So this week I thought I would talk up a few of the ways that you and your pet can enjoy Lake Tahoe to its fullest. Here are my top five choices.
Get wet!
Whether it's swimming in Lake Tahoe or in the Truckee River, there are great options for those dogs that find enjoyment in splashing about. For humans the water is cold, but it's an enlivening treat for those dogs that don't mind the frigidity. A few favorite beaches on Lake Tahoe that offer space for swimming include Commons Beach in Tahoe City (where you can also enjoy a lovely bike path that extends along the shoreline for 12 miles, extending from Tahoe City to Sugar Pine State Park), Baldwin Beach in South Lake Tahoe or Hidden Beach located just outside of Incline Village (now accessible via a brand-new bike path that extends along a portion of the East Shore).
Get lofty!
One of the great aspects of the ski areas that line Tahoe Blue's shoreline is that they tend to love dogs, too. Many resorts, such as Northstar, Heavenly and Squaw Valley, offer rides up the mountain for taking your dog on a lift-assisted hike. As long as Fido is leashed, he's welcome. A great way to enjoy the experience is to ride up the mountain, courtesy of the ski resort, and then enjoy a leisurely hike down. A stupendous trail for this is Shirley Canyon, accessed from the top of the tram at Squaw Valley.
Get paddling!
If you enjoy the serenity of paddling on Lake Tahoe, this is a fabulous time of year to do it, as there are fewer motorized boats in the water. This makes for a quiet lake surface, perfect for taking your dog out with you for a paddle. For the more experienced dog, you can always try it on a standup paddleboard. Otherwise, Tahoe City Kayak also offers a nice option in the form of a kayak that has plenty of room for you and your beloved furry friend. Other options for renting include SUP Tahoe in South Lake Tahoe, Lake Tahoe Kayak Rentals (also in South Lake Tahoe) and Tahoe Adventure Company in Tahoe Vista.
Get hiking!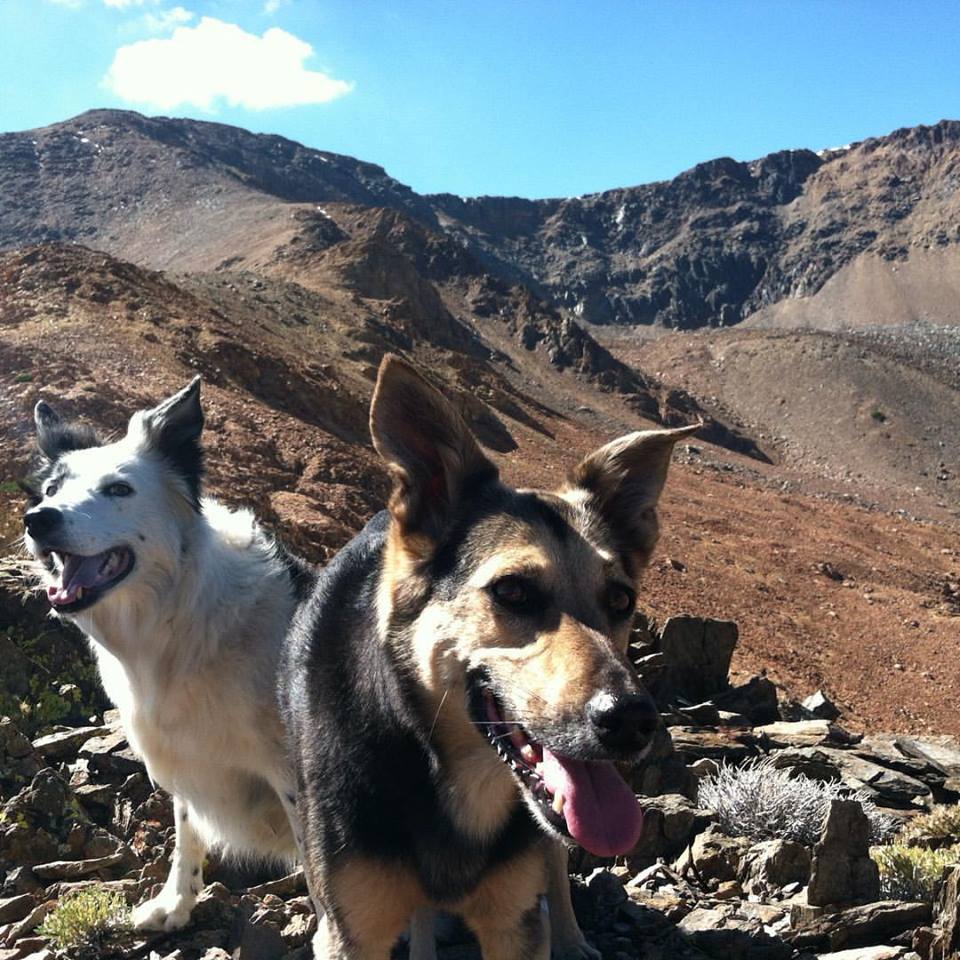 As I mentioned, this is my all-time favorite season for enjoying our extensive trail network. Luckily, the trails are all open to dogs, so you have extensive choices on length and difficulty. A few of my favorite day hikes include Five Lakes Trail in Alpine Meadows, the Emigrant Trail in Truckee and Burton Creek State Park in Tahoe City. Check out this article to learn about some of the specific hikes that are worthy of your attention.
Get together!
Fun festivals and community get-togethers are continually on the Tahoe calendar. The outdoor farmers markets and community gatherings are also welcoming places to bring a leashed pup. A few events to check out in October include the Battle Born Beer Fest & Chili Cook Off in Incline Village and Fall Festival at Tahoe Donner.
Please be sure to check out our Daytime and Nightlife event pages to learn about other fun activities to do with your favorite furry friend.
Photos courtesy of Shanie Matthews