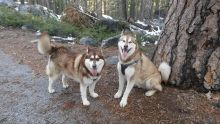 One of the greatest aspects of living in Lake Tahoe is the plethora of fun ways to enjoy time with your four-legged friends. With Lake Tahoe's miles of single-track trails, bodies of water and lush forests offering plentiful shade, it's no wonder that the area is a haven for dogs.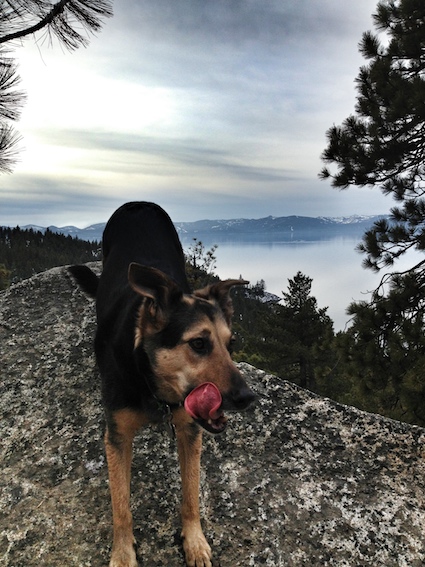 But the appreciation for canines goes further than recreation. Lake Tahoe is also rich in local businesses that support your connection to your pets. Check out these fantastic establishments where your canine companions are welcome.
Lodging
Hotel Becket: If you are looking for a modern, classy place to stay for less than $100, check out Hotel Becket. Offering accommodations for two pets up to 90 pounds for an additional $25 each, this offer is for both dogs and cats. Although furry companions are not allowed to stay in the room alone, Hotel Becket offers a grand grass area that is perfect for a pooch to run and play.
3 Peaks Resort & Beach Club: If you are wanting a little more luxury with your stay, and are good to go over the $100 mark, a great place is 3 Peaks Resort & Beach Club. This clean, stylish and welcoming resort offers space for large dogs and will take two at a time. There is a $30 fee per each animal. Both kitties and canines are welcome, with a special place designated for potty breaks and treats given at the front desk.
The Trailhead - A Lake Tahoe Lodge: For those on a budget but still desiring a fantastic stay, The Trailhead can happily oblige. Offering space for large and small dogs, alike, the hotel charges a nominal fee of $20 per dog. The establishment also offers a nice area for the dogs to enjoy outside. The Trailhead asks that owners do not leave their dogs in the rooms alone.
Restaurants
McP's Pub: A local hangout known for their huge portions and flavorful dishes (not to mention their late-night menu), McP's is also a favorite because they love dogs! Offering year-round outdoor seating with your pooch, they also give homage to the canine by doing a Yappy Hour drink special on the last Wednesday of the month, benefiting Coronados Paws.
The Getaway Cafe: A cafe that is so beloved by the community that it has won several awards, The Getaway Cafe is a place of sanctuary for humans and dogs. A super dog-friendly dining experience, The Getaway Cafe is known for serving all types of worldly cuisines for breakfast and lunch. They offer year-round outdoor tables for enjoying your meal with your furry companion.
Sprouts Cafe: Known for their fresh and organic recipes, Sprouts Cafe welcomes dogs with a pleasant outdoor seating area that's available all year round. Their menu is packed full of yummy delights, such as tuna burritos, hummus melts and real fruit smoothies. Another benefit to Sprouts Cafe is their hours – 8 a.m. to 9 p.m.
Specialty Stores
Scraps Dog Bakery: If you want the absolute best for your dog, then you need to check out Tahoe City's Scraps Dog Bakery. At this locally owned establishment, the owner, Sandy, is happy to share any information that will make your stay that much better. The store is packed full of canine goodies, like scrumptious treats, high-quality dog food and toys galore.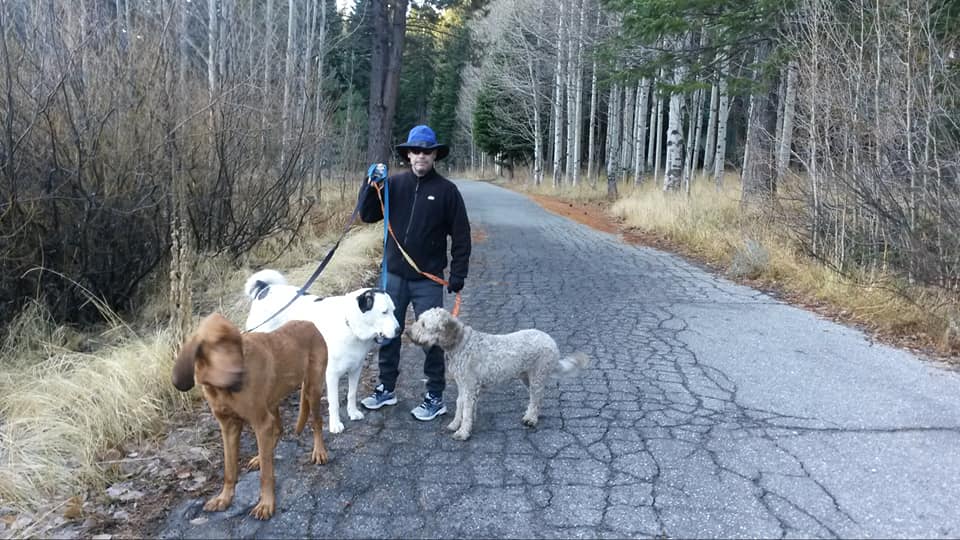 Poundawg Enterprises: Are you needing a little quiet time away from your pooch? Try Poundawg Enterprises, a business built on taking your dog for a walk. Specializing in large breeds, Poundawg Enterprises knows where to take your dog so that they are happily tired at the end of the day. Poundawg is bonded and insured.
Tahoe Tails and Trails: If you are looking for a sleepover for your furry friend, Tahoe Tails and Trails is one of your best options. Offering both doggie daycare as well as overnight cabins with open cages and space to play, Tahoe Tails and Trails was created with your four-legged loved one's happiness in mind. They have an indoor space that is 1,500 square feet and filled with fun ways to keep your pooch enjoying his time away. Each day at camp is also filled with lots of walk time outside and a hugs-a-plenty.
Please visit our Daytime and Nightlife sections to learn about fun events that you can share with your dog or cat while visiting Lake Tahoe.
Photos courtesy of Shanie Matthews and Poundawg Enterprises.