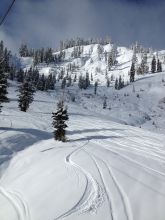 Wonderment, amazement and pride enveloped me. I was high on a chair lift with my Dad. We were just about to get off, making us perfectly positioned to ski down the mountain together, letting gravity show us who's boss. The smile that my father flashed me just as we got off the chair and readied ourselves for a father-daughter descent is a moment etched in my mind forever.
That treasured memory is something that I truly believe is a moment all parent-child relationships should share. Coming together high atop a snow-capped peak while skiing or snowboarding creates heartfelt bonding, a path to clearer communication and memories that last a lifetime.
There are a few tricks to the game, though.
When things get rough on the mountain there are certain tools that make life that much easier. To keep everyone happy and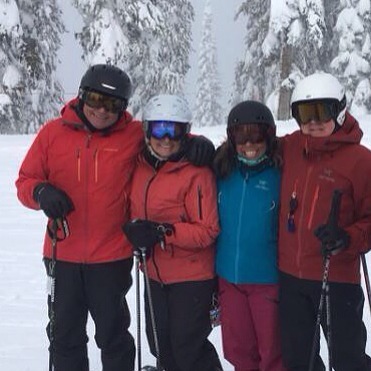 healthy, here are three must-have items to make any ski day excellent.
1. A Great Fitting Helmet. When it comes to skiing and snowboarding, the most important piece of equipment is, by far, the helmet. It can not only save lives, but also eradicate the scary possibility of any brain damage if there is a ski accident that causes head trauma. As a person who has broken her neck and had brain bruising from skiing, this is one part of my equipment list that I will not go without. An important note about helmets: one big hit and they are done. Be sure to retire a helmet that has taken a hit because it no longer has the protective measures it had before.
2. A Pair of Stellar Goggles. Another memory that I have from father-daughter ski moments was when I was about 9 years old. It was just  Dad and I, and it was extremely important to me that he be happy with the way that I was skiing. In thinking that it would be best not to complain, I didn't let him know that my kid goggles were fogging up ferociously. That is until I crashed into a tree and bumped my head. There were lessons learned for us both – for me to speak up and for him to buy his child good goggles. Clear sight is one of the most important aspects to skiing and snowboarding, so don't skimp when it comes to buying goggles. Go for the best that your budget can buy, trying to be certain that they have, at minimum, a double lens, which helps reduce issues with fogging.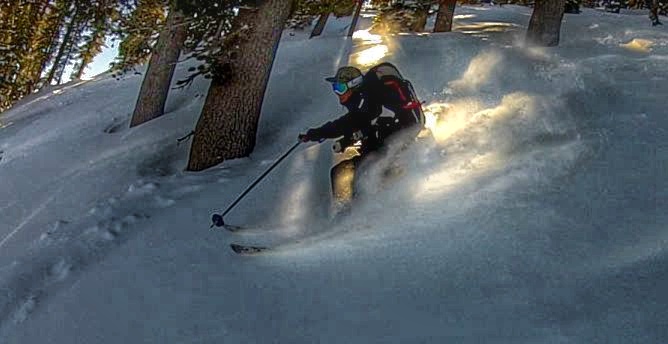 3. Well-Fitted Boots. It might seem like a good idea to save some money by buying your kids ski boots that are a bit big. They'll grow into them, right? Unfortunately, that little extra bit of room can create a lot of bad habits. In an attempt to compensate for the sloppiness in a ski or snowboard boot, a new rider can develop tendencies that could take years to un-learn. To keep all learning moving in a forward fashion, be sure to buy or rent boots that are perfectly fit to your (or your kid's) feet. This is where boot fitters come in. A boot fitter can be the person who not only makes your feet comfortable, but also can give you the power to make that turn when it counts most. When seeking out the best boot fitter, be sure to go to a business that has a good reputation over a discounted price. The money you save could come back to haunt you in the form of cramping feet.
Before you head out on the hill, be sure to check out all the outdoor activities happening around the lake this week; you'll find them in our Daytime and Nightlife segments.
Photos: Shanie Matthews