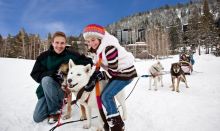 Tahoe is the definition of Winter Wonderland.
It's one of those places that just exudes magic in the months of winter, especially if you have children. From snow angels to sled rides, from snow ball fights to enjoying the feeling of gravity with skis under your feet, there are so many ways to increase the family fun factor while visiting Tahoe.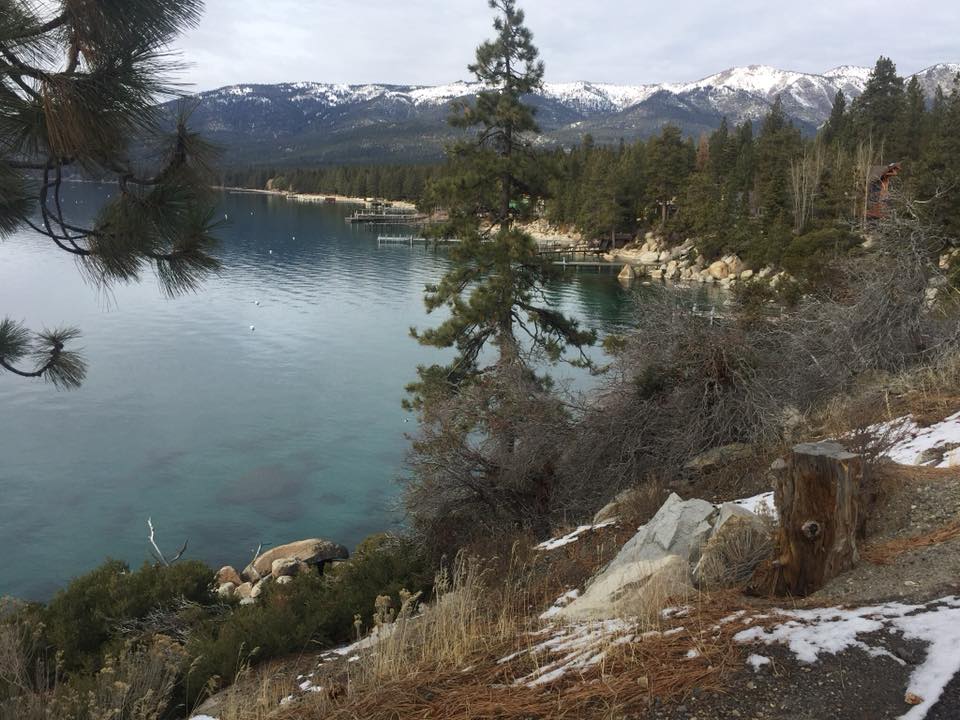 Here are the five best ways to enjoy Lake Tahoe in the winter as a family.
Photo: Dogsledding at Resort at Squaw Creek
Take advantage of the plethora of ski areas
Lake Tahoe does not lack in ski areas. The great aspect of having so many ski resorts to choose from is that you can be picky. For example, if you are a family with a lot of beginner skiers or snowboarders, places like Northstar, Heavenly or Homewood are going to be much friendlier experiences than going to a mountain that is known for its steep trails, such as Squaw Valley. Another tidbit that is good to know is that each ski area tends to have its own discount special. While the majority of ski areas offer some type of discount for a first-time skier or snowboarder, there are oftentimes other ways to save as well. Keep an eye out for restaurant deals, multiple-day tickets and rental gear deals.
Partake in a show
Whether it is in the form of an ice hockey match at South Lake Tahoe's Ice Arena, a more cultural experience like a ballet done by Tahoe Youth Ballet or a musical masterpiece offered by Tahoe Symphony and Orchestra, there are a ton of different avenues to enjoy a great performance. An excellent place to see a movie or participate in a local film showing is at Tahoe Art Haus & Cinema, where taking in a film involves a lot more fun (check out my interview with owner Melissa Siig).
Go for a ride
Another fabulous way to enjoy Lake Tahoe with family is to take a ride. There are various forms of riding, though. One fun adventure is to enjoy the sights from a horse-drawn sleigh or a dog sled team. Or you could enjoy the scenery from the lofty heights of a gondola at Heavenly or the tram at Squaw Valley. Taking this idea even higher, enjoy Lake Tahoe from a plane ride.
Meander in glee
A safe and easy way to enjoy the Tahoe outdoors is by meandering along one of our many winter-safe trails. A couple of great places to take a stroll include the shores of Lake Tahoe, where the beaches offer miles of solitude, and Eagle Rock, where beautiful views of the lake are a 15-minute walk away. Another way to enjoy roaming around Lake Tahoe's wilderness is by partaking in a snowshoe adventure, either guided by a Lake Tahoe expert or on your own.
Get active
One of the greatest ways to inspire smiles is to participate in activities that get people moving. If skiing or snowboarding aren't your thing,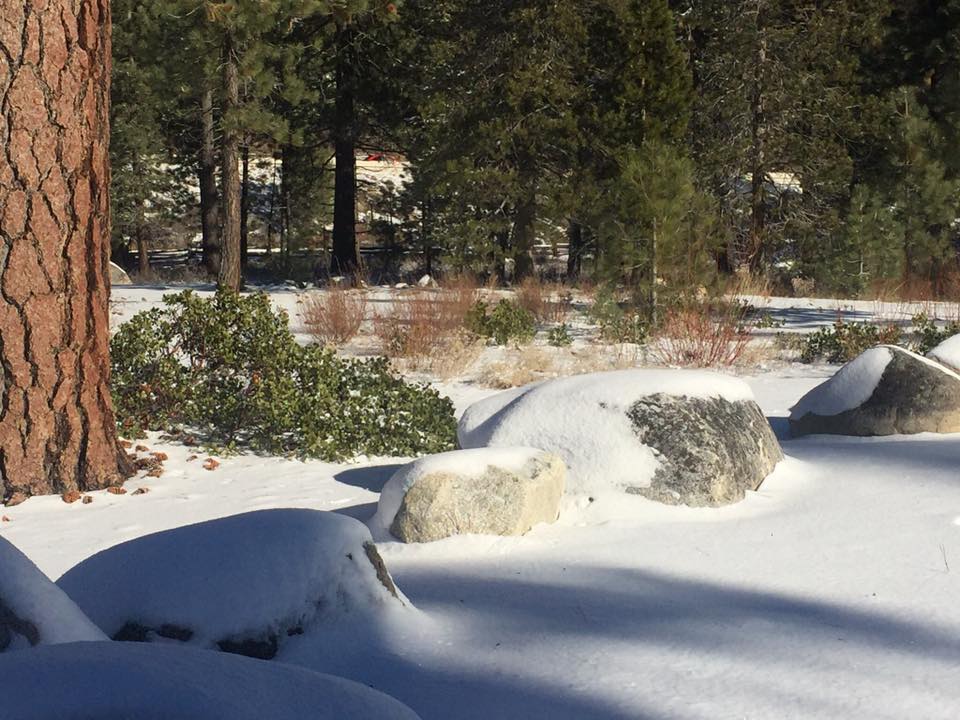 don't fret. One option is ice skating at Northstar, the South Lake Tahoe Ice Arena or – if the weather allows (like right now) – the alpine lakes such as Eagle Lake in Desolation Wilderness. If something warmer sounds intriguing, you could go bowling at Bowl Incline in Incline Village or Tahoe Bowl in South Lake Tahoe. If you really want to tire the little ones out, try your hand at indoor rock climbing at High Altitude Fitness.
This is just a small sample of all the fun there is to do around Lake Tahoe. Please visit our Daytime and Nightlife sections of Lake Tahoe This Week to learn more.
Photos: Tahoe.com and Destination Hotels