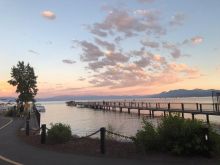 When it comes to getting the inside scoop, there isn't anything quite like the local beta. 
With the holidays upon us and the act of sharing so important, I thought it would be helpful to pass on some newly acquired information, thanks to the North Tahoe Business Association. Hot off the press, here are 17 new deals that are sure to make your Lake Tahoe vacation even more spectacular.
1. Squaw Valley /Alpine Meadows is giving fly-in guests a gift with their Fly & Ski Free Deal. Customers arriving in Lake Tahoe via a commercial airline carrier will be able to ski or snowboard on the day they arrive free of charge.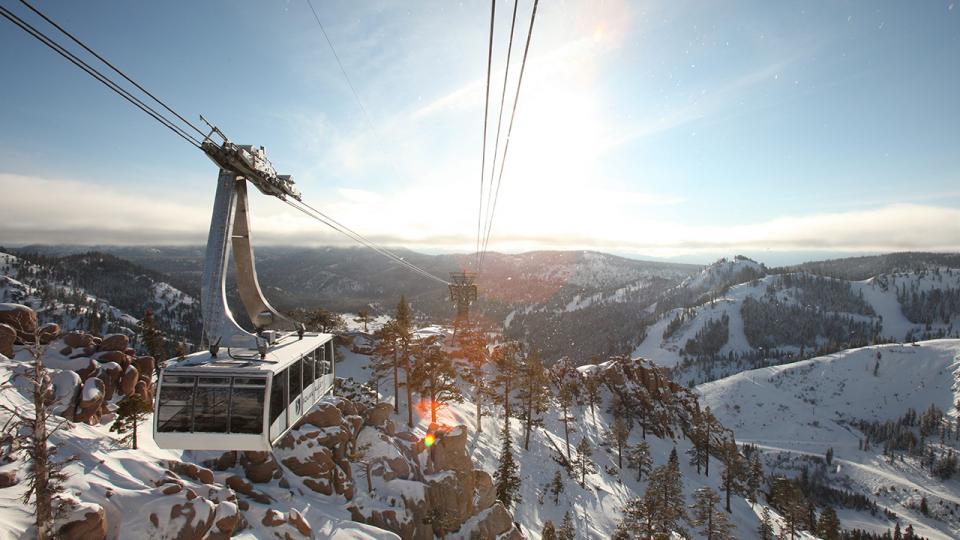 2. For those who enjoy impressive meal deals, try River Ranch Lodge's Wild Winter Wednesdays, where you can take advantage of half off nachos and calamari plus an amplitude of drink specials and a exciting weekly raffle with stupendous prizes.
3. Back by popular demand (so technically not a new way to get a deal, but worthy of checking out nonetheless) is Plates for Powder. If you buy a California or Nevada Lake Tahoe commemorative license plate for your car, you receive in grateful return a lift ticket at your choice of ski area in the Lake Tahoe basin. The offer runs until April, and all proceeds go to environmental improvement projects of the California Tahoe Conservancy and the Nevada Department of State Lands, including trails, parks, water quality and restoration efforts at Lake Tahoe.
4. For those who love a great meal at an exceptional price, Crystal Bay Steak and Lobster House House is offering Wednesday and Thursday evening meal deals that will blow you away. There will also be football viewing as well as food and drink specials in the Crown Room Skybox.
5. One of the best ways to get out and enjoy the beauty of the area is to partake in Tahoe Adventure Company's starlit snowshoe tour. Complete with a professional astronomer, this updated tour is a jaw-dropping experience.
6. Are you ready to get a deal that is going to knock your socks off? Check out Squaw Valley/Alpine Meadows new Tahoe Super 4 Pass that lets you ski for a measly $88 a day. Now that's a price that is hard to beat!
7. Boreal Mountain Resort and Camp Woodward are teaming up to give you Feel Good Fridays, in which guests get a lift ticket for just $25. To make the deal even sweeter, $5 of that ticket goes to charity.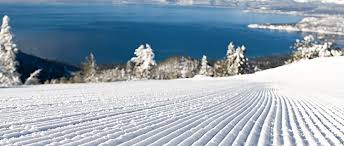 8. If you want to get a real bang for your buck, check out Diamond Peak's new 2017-18 season pass deal that lets pass holders take advantage of 44 complimentary lift tickets at 11 participating ski resorts across the country. Beyond the 44 free tickets, there are other perks associated with the pass as well.
9. Donner Ski Ranch is letting all pass holders in on a great deal with their Old School Days. Any pass gets any skier or snowboarder a lift ticket for just $29 on Tuesdays, Wednesdays and Thursdays (excluding February 21 to 23).
10. Check out Granlibakken Resort's new deals on lodging, yoga, holiday activities and conferences as well as their exceptional deals for newly engaged couples, who can enjoy a whopping 50% off of wedding ceremony prices.
11. Homewood Resort is giving beginner skiers and snowboarders a reason to get on the hill with their $59 First Timer Adult Ski and Snowboard Package. This exceptional deal is available Sunday through Friday on non-holiday days only. Included in the package is a beginner lift ticket, a half-day lesson and an all-day equipment rental. For returning skiers and snowboarders there is a deal as well: a three-pack lift ticket for $66.
12. When the snow falls, Mt. Rose is the place that often gets hit the hardest. Lucky for any season pass holder, the snow is not the only bonus that goes

along with riding the mountain. This year there is a whole host of perks available for pass holders, including a buddy pass ticket that goes for just $69 a day.
13. Northstar Resort is appreciating the busy lives that we all lead with their new program that lets you purchase lift tickets online. As long as you buy tickets online the day before your scheduled ski day (up to midnight the night prior) you can save big money in the process.
14. Soda Springs Mountain Resort has a brand new system of reliable information with their online guide. Take advantage of this great resource while at the same time enjoying the included two adult unlimited season passes and two child season passes.
15. Sugar Bowl is giving riders a great reason to visit with their $50 off coupons on lift tickets purchased two days in advance. They are also offering a package deal of three nights lodging and two adult three-day lift tickets for $104.50 per person.
16. Alpenglow Expeditions has the newly appointed Rock Star program that gives exclusive backcountry access to Squaw Valley/Alpine Meadows for groups of up to four skiers or snowboarders. Each group will be led by a celebrity athlete and certified avalanche guide while exploring the Tahoe National Forest and learning important techniques.
17. Be sure to enter the 2017 Shop Local Holiday Contest. Celebrating local artisans, the contest gives shoppers the chance to win a seven-night vacation accommodation package or cash prize by shopping local North Tahoe and Truckee businesses between Black Friday and Christmas Eve. To enter all one needs to do is pick up a contest card at participating retailers and get a sticker for every $25 spent. With each 12 stickers you will be entered into a drawing for a chance to win. The grand prize is worth $2,000. Shoppers who have accumulated four stickers are able to enroll for the $500 cash prize. Winners will be chosen January 11.
For more great deals in the Tahoe area, see our Must Haves, Sales & Events and Great Plates sections.
Photos: Tahoe.com, Squawalpine.com, Diamondpeak.com