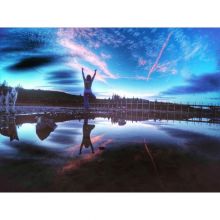 Last week I blogged about what to do with 36 hours in North Lake Tahoe. This week is dedicated to our sister to the south, South Lake Tahoe.
With so many unique traits, South Lake Tahoe has her own glitz and glamour completely different from the north side of things. Apart from the sharing of the gorgeous water of Lake Tahoe, the township takes a different approach to life in many ways. For example, this is the place for gambling, bars that never close and a huge nightlife scene. This is also the place for cheaper hotel accommodations, easier access to some of Lake Tahoe's best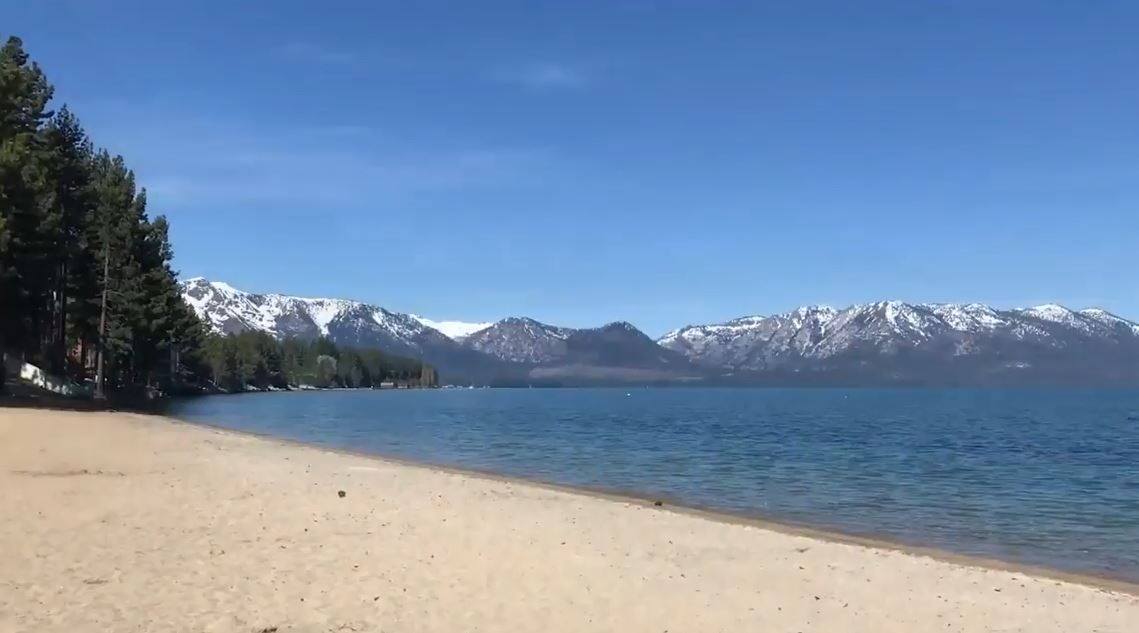 sandy beaches as well as all of the bells and whistles that come with a bigger population base.
So with all of that said, here's to a spectacular 36 hours in South Lake Tahoe.
Your Arrival
Let's say that your arrival is around noon or a little thereafter. After checking into your room, start to enjoy your vacation by taking a bird's eye view of your surroundings. The best way to do this is to take advantage of Heavenly Resort's gondola. An impressive ride that gives spectacular views of the lake, it also offers a unique perspective of being right over the water. The ride takes you to a lofty 10,067 feet, which makes the mountains that frame Lake Tahoe omnipresent. From this lovely location, you can enjoy a delicious lunch as well as appetizers and cocktails from the impressive Tamarack Lodge.
Once you have taken in the sights, take the enjoyment back down to Earth by taking your vacation in a true Tahoe-style direction. Moving your party to the westerly side of South Lake Tahoe, take in a Tahoe evening by checking out Camp Richardson, a place of history that also serves up the best table-side views of the lake as well as prize-winning cocktails and gourmet meals.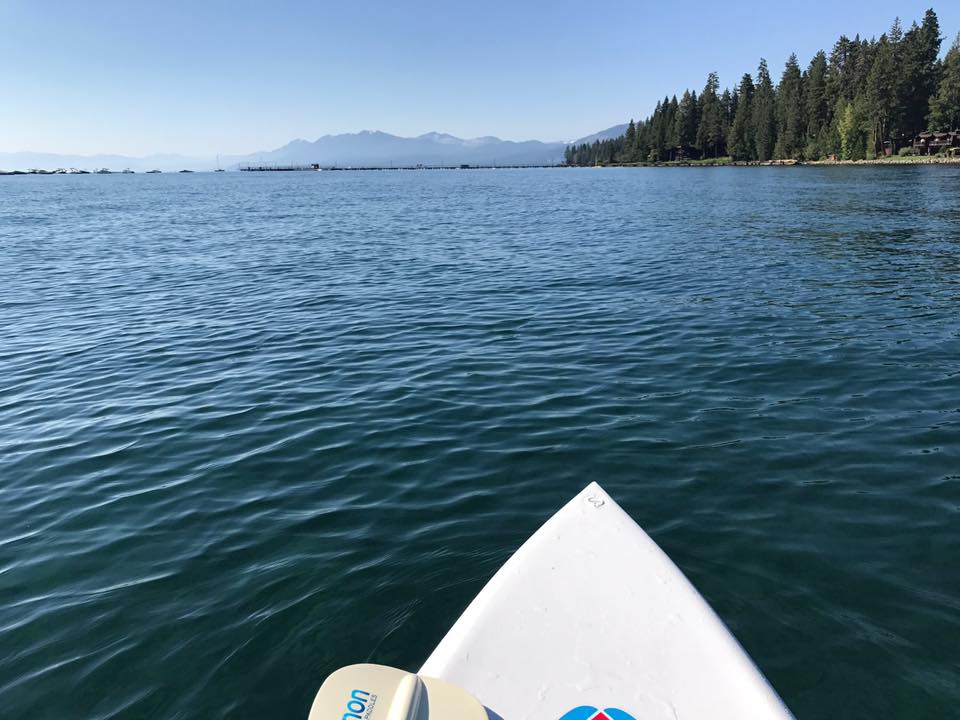 To finish off your evening with a splash, you could hire a guide to take you for a full moon kayak excursion that lets you feel the tranquility of this jewel on Earth.
The Next Day
You have a full 24 hours of fun ahead of you and there is no time like the present to get up and get going. To take full advantage of this incredible place, I highly recommend rising early and driving around the lake. This drive in itself is spectacular. It deserves your attention. Really. And don't rush it. Take that extra moment to take in the views at the pull outs. They will leave you spellbound. One piece of advice on the drive: Start your drive off by hitting the west shore first and if you can muster it, try to do the drive so that you are hitting Emerald Bay at sunrise. The view is to die for.
Once you have begun to finish your circumnavigation of the lake, take a pause before the finish line somewhere on the East Shore. The beaches on the East Shore of Lake Tahoe truly have a magical healing affect for body, mind and soul. There are more than a dozen beaches to explore, with most of them being accessed by a small hike. In fact, the more you get off the road, the more likely you are to find your own personal cove of paradise.
If you still have some extra energy and time and would like to get a little adrenaline rush with your Lake Tahoe experience, check out the Pie Shop. This little treat of a climbing spot offers crack climbing and bouldering problems. Located by the airport, the trailhead is on Sawmill Road and is a great way to finish up the entire circle that encompasses the frame of Lake Tahoe.
Enjoy the Scene
After the circumnavigating the lake, the next act of business is to get ready for some lively nightlife. Be sure to dress up snazzy and let your glitzy side shine. The casinos are happening places, filled with many stylish dining and drinking opportunities. There are also full-scale nightclubs that keep the party going all night long.
In my humble opinion, the best way to enjoy South Lake Tahoe's strip is to take a walk, enjoy the people watching and take in a concert if the groove suits you. There are great live music acts from time to time in this neck of the woods, especially from Montbleu Resort & Casino or The Hard Rock Hotel & Casino Lake Tahoe.
The one word of caution here: It is very easy to lose track of time in this land of beauty. If all of a sudden the sun is coming up, don't be surprised.
The Dawning of a New Day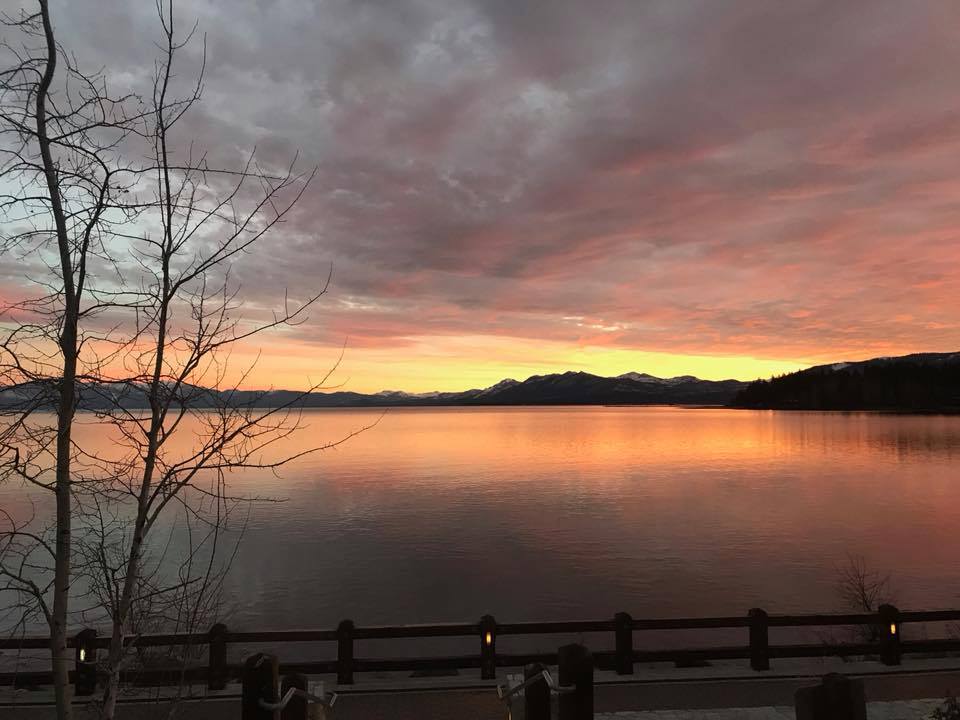 With the final hours of your Lake Tahoe excursion upon you, let this place offer some of its sparkle to you by enjoying a morning coffee and a scrumptious breakfast at The Landing at the delightful Jimmy's Restaurant. The view alone is worthy of a stop. If you pair it with the quality food and drink, it is something to write home to Mom about.
To finish your trip up right, take yourself to Tahoe Keys and say goodbye to Big Blue by enjoying a leisurely 1.5-mile stroll. The walk is perfect to really take in the lovely energy that is embodied in this treasured place and to take a little bit home with you.
To learn about other great activities for your 36 hours of South Lake Tahoe fun, please visit our Daytime and Nightlife sections.
Photos: Tahoe.com