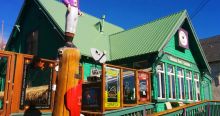 Mexican restaurants are considered a favorite dining option in both the Truckee and Lake Tahoe areas. With nearly 30 Latin-inspired restaurants between the two zones, it is safe to say that we are living up to the reputation of California being a hot spot for spicy food. 
The local Mexican restaurants are not only tasty options for dining out, but also some of the favorite places to gather and enjoy each other's company. Continuing on from last week's post that highlighted 10 of Lake Tahoe's choices for Mexican food, keep reading to learn about the spicy opportunities that await in Truckee (with a special mention for a favorite in the Village of Palisades Tahoe).
I can't mention them all, so please let us know in the comments below of others that deserve attention.
Photo: Margaritas-to-go El Toro Bravo style. Photo courtesy El Toro Bravo
When I think of Casa Baeza, it reminds me of what community is all about – unpretentious fun, simple enjoyment and appreciation for the time we have together. Casa Baeza has represented all of those things for decades. A place that feels like home for many locals, Casa Baeza is a family-owned dining experience that is affordable, friendly and welcoming. Their menu is packed with the usual Mexican fare, including fajitas, enchiladas, rellenos and tacos, and their specialty dishes, including the scrumptious steak ranchero, are especially delicious. To help support the community, they offer breakfast dishes all day long, creating a safe haven for nursing a hangover. The Casa Baeza bar is a magnet for locals, with the reputation for supplying an impressive selection of tequilas and pouring a stiff drink that is sure to get the job done. If you're in Truckee during the 4th of July celebration, Casa Baeza is a great option with their street party offering authentic Mexican music, libations and appetizers.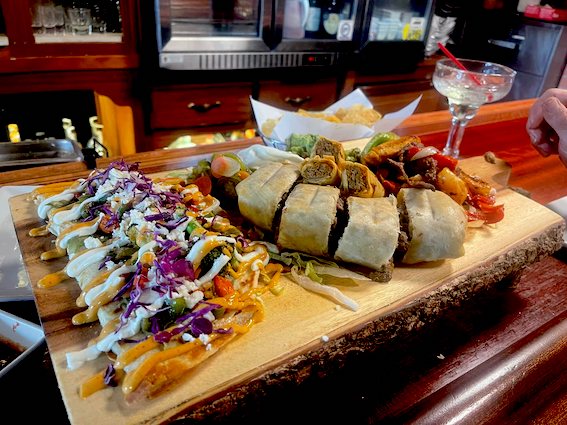 The Fafitas Chimacha Quesadilla at Casa Baeza. Photo courtesy Casa Baeza
La Bamba
La Bamba is a longtime player in the Mexican restaurant scene for a few reasons. First, the owner, Carmen, is incredibly helpful, welcoming and accommodating, making the experience that much better. Second, all the salsas, sauces and avocado dressings are house-made and absolutely delicious. In fact, La Bamba has been my choice many-a-time for enjoying a salad simply because of their avocado dressing. Third, the restaurant is known to provide affordable, tasty food time and time again. I can honestly say that in nearly two decades of eating at La Bamba, I have never left feeling like the meal was lacking. A few menu items that deserve your attention include the meatball soup, the mole chicken special, the chimichanga and the incredible tamales.
El Toro Bravo is nearing 30 years of delivering impressive Mexican food to the locals and visitors of Truckee. And one of the main reasons, beyond their flavorful food and welcoming atmosphere, is because they are known for supplying one of the best festive atmospheres. Their margaritas are a key player in that reality, with pitchers of margaritas being the usual choice for tables, instead of the common individual glasses. Their huge outdoor patio is the other reason that having a good time is easy at El Toro Bravo. Their menu is packed full of delicious Mexican options, with the house specialty chimichanga or the carnitas platter being recommended fare. 
If you are looking for simple, quick, inexpensive and tasty food, then Tacos Jalisco is a fantastic option. Offering authentic tortas, tostadas, burritos and street-style tacos, Tacos Jalisco is known to be a perfect choice when you are starving and need something tasty quick. My favorite is the California Burrito, which is gigantic enough to feed an army. Another tasty option for those who like it super spicy is their torta ahogada, includ pork carnitas with raw onions submerged in a spicy chili pepper sauce. Eating it reminds me of being on the streets of Guadalajara, it is so authentic. 
COMO
Mexican restaurants don't always come with the experience of high-class design, but that is exactly what COMO is all about. A beautiful combination of local artists, designers and makers from Tahoe with the tastes of authentic Mexican food is the creation of COMO. Housed in an incredibly stylish and open arena that displays the art pieces in a classy, metropolitan feel, the menu enhances the experience with delicious offerings that are homemade and unique to their kitchen. The hibiscus cocktail is absolutely incredible, and their million and one options for tacos are fun for experimentation. From shrimp tacos to fish tacos, from carne asada to salsa negra tacos, the choice is yours (not to mention, they are all presented on homemade, handmade tortillas).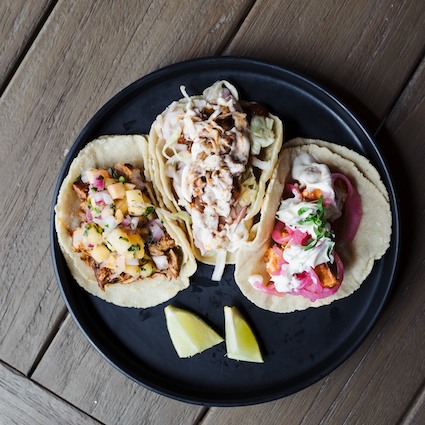 The tacos at COMO are handmade authentic goodness. Photo courtesy COMO
Golden Rotisserie
A delicious option for rotisserie meats, Golden Rotisserie offers Mexican fare that concentrates on flavorful pork, tri tip and chicken options, with their burritos being a go-to for anyone looking for a hearty, tasty meal that is quick and in expensive. My personal favorite is their crunchy taco plate, but it is only offered on special occasions. 
Tacos Herrera is another option for inexpensive Mexican food that is also incredibly tasty and entirely authentic. Just like the Golden Rotisserie and Tacos Jalisco, Tacos Herrera has built their business model on simplicity, making it possible to get food that is not only delicious, but also priced low. Be sure to taste their salsa, as it is considered to be the favorite of many in the area.
Located in the Village at Northstar, Los Arcos is a relative newcomer to the Mexican restaurant scene, yet is already making a big name for itself. With the desire to offer the freshest in Mexican dining, all of the recipes are made from scratch and come from the owner's hometown of Concepcion de Buenos Aires in Jalisco, Mexico. Known for their quick service, Los Arcos is appreciative that patrons are excited to get out into the mountains and they don't dilly dally on delivering orders. Los Arcos offers both indoor seating and a scenic patio.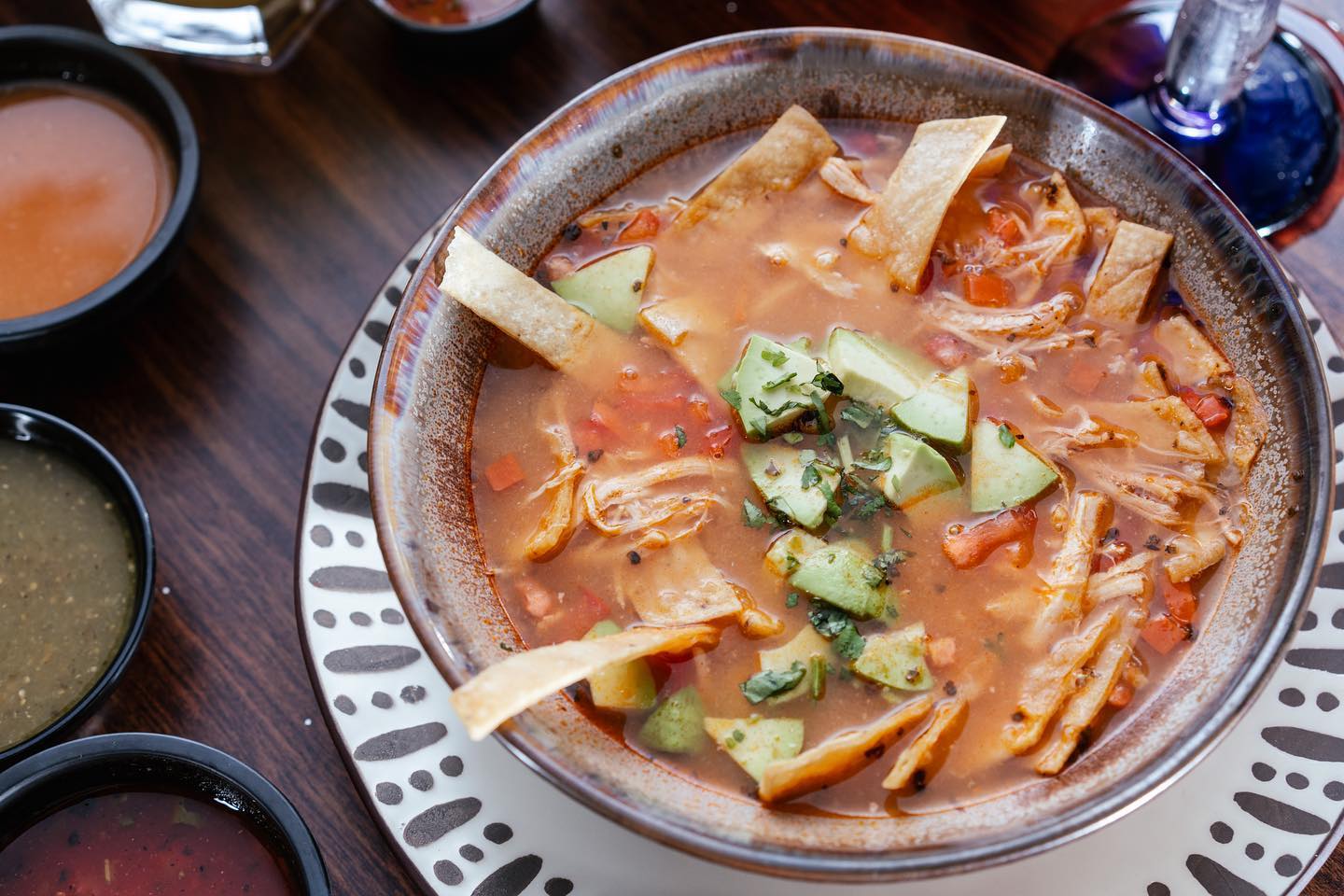 Chef Antonio's famous Chicken Tortilla Soup at Tremigo. Photo courtesy Tremigo
Although technically not in Truckee, Tremigo Mexican Kitchen & Tequila Bar, located in the Village at Palisades Tahoe, is a dining experience not to be forgotten. With its epic location situated in the center of the village, Tremigo is able to deliver on both a fantastic setting and incredibly fresh and tasty Mexican food. Some dishes to check out include their mahi mahi fish tacos, their flavorful chile rellenos as well as their amply sized fajitas. But it is their selection of unique and hard-to-find tequilas that brings this dining experience a step above the rest. Beyond tequila, they also serve beer, wine, cocktails and nonalcoholic drinks.
To make your stay in Truckee and Lake Tahoe the best that it can be, head over to our Daytime and Nightlife sections to learn about events happening around the clock.