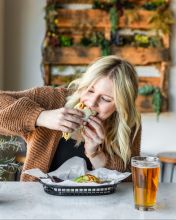 Always a great option for dinner out with friends or family, Mexican restaurants are a favorite place for coming together. I have enjoyed many evenings with loved ones, sharing margaritas, stories and great food in the Mexican restaurants that grace the Lake Tahoe basin. 
To help you enjoy the local Hispanic food, I thought I would highlight 10 of my favorite places to go for enjoying the spicier side of life. I could not list them all, so if you have a favorite that I did not mention, please share about it with us in the comments below. Stay tuned next week for Truckee's offerings of Mexican fare.
Photo: The deliciousness at Verde Mexican Rotisserie is as easy to experience as taking a bite. Photo courtesy of Verde Mexican Rotisserie
South Lake Tahoe
With huge portions, a delicious salsa bar and incredibly friendly service, it's no wonder that Taqueria Jalisco is enjoyed by many. Offering an unassuming atmosphere that is clean, basic and welcoming, the no-frills approach lends well to their lower prices and speedy service. A few items that are recommended include their tostadas de ceviche, posole and chicken quesadilla.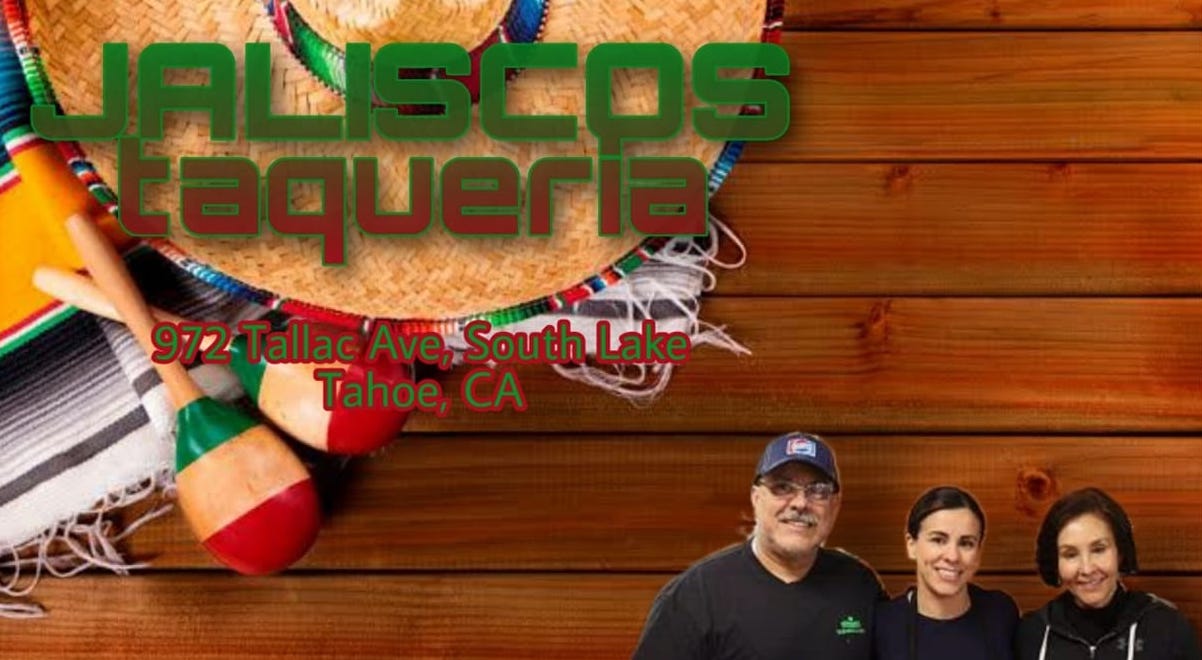 Taqueria Jalisco is a family affair offering a lot of flavor. Photo courtesy Taqueria Jalisco
South Lake Tahoe
If you are looking for an authentic Mexican dining experience that includes a home-style feel, this needs to be on your list. It's a true family effort. Not only will you meet longtime local owners Rafael and Gabriela Aquirre but also their three children. This familial approach to the business allows them the luxury of offering guests the same outstanding dishes that they would serve at their own family gatherings. Be sure to try their chile rellenos topped with fresh green salsa or their frequent happy hour specials highlighting their scrumptious enchiladas and tacos.
South Lake Tahoe
A longtime favorite, this tiny mom-and-pop Hispanic eatery deserves a million kudos for their exceptional tacos, chimichangas and carne asada. But La Promesa doesn't stop there. What truly sets them a step above the rest are the quality bakery items they offer straight from the oven. My favorite item are their vanilla peanut butter cookies. You can't get a much better hiking treat than that.
South Lake Tahoe
A family-owned South Lake institution that delivers time and again on satisfaction, Maria's Mexican Restaurant brings home the flavors of Guadalajara, Jalisco, Mexica, with many items on the menu being handed down through the generations of the owner's family. Known for their flavorful, plentiful and well-priced fare, Maria's offers a special authenticity that is hard to find elsewhere.
Zephyr Cove and South Lake Tahoe
With two locations, Los Mexicanos' reputation for homespun, savory Mexican food and an ample salsa bar is one that reaches the entire span of the South Shore. With decades of service under their belt, Los Mexicanos is known for their delicious Pastor Burrito. Chiles rellenos is also a recommended dish here.
South Lake Tahoe
If you are looking for a healthy Mexican alternative, then Verde Mexican Rotisserie is going to delight you. Their menu is filled with wholesome dishes that use only the freshest, locally sourced ingredients as well as meats that are antibiotic and hormone free. Beyond the normal options of salads, tortas, quesadillas, burritos and tacos, their whole rotisserie chicken is a unique option that isn't found elsewhere. They also offer a delicious Paleo Plate. Verde Mexican Rotisserie has two locations: one at the Y in South Lake Tahoe as well as one in Meyers, west of the Highway 50/Pioneer Trail intersection.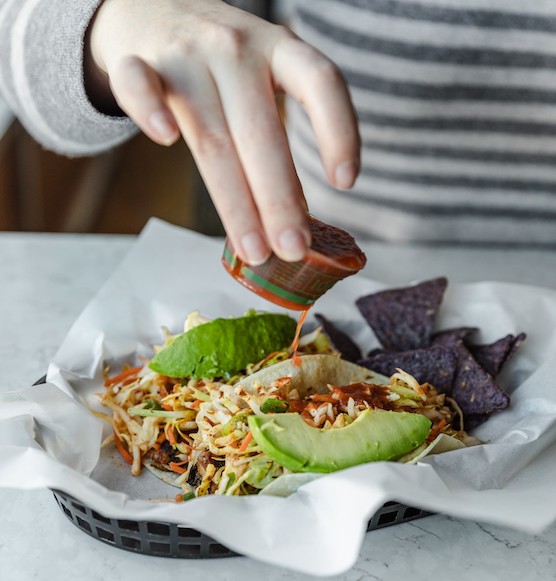 For fresh, locally sourced Mexican tastes, Verde Mexican Rotisserie is here for you. Photo courtesy of Verde Mexican Rotisserie
Incline Village
My absolute favorite place to go for severe hunger after a big day in the mountains is T's Mesquite Rotisserie. These are the best-tasting burritos, hands down, in my humble opinion. They are huge too. T's offers chicken, pork and beef tri-tip that is rotisserie cooked in-house and served up per order, making the meat absolutely delicious. Beyond their amazing burritos, they also serve huge sandwiches, tacos, tostados and quesadillas. Be aware that you may encounter a line going out the door if visiting during lunch hour or on Fridays, when they offer their chili relleno burrito lunch special. It's important to note: T's is a cash only business and is open mainly for lunch and an early dinner.
Tahoe City
Known for being the place to watch sports on television, The Blue Agave is both a giant sports bar on one side and a nice family restaurant on the other. The noise decibels can reach quite the crescendo during a popular event, but not enough to deter patrons from enjoying their huge plates of American-Mexican fusion fare. They offer a free chips and salsa bar, making sure that there's never a shortage of appetizers to go around whether you are enjoying the space for cocktails or food.
Kings Beach
A family-owned restaurant that has been around since 1982, Las Panchitas is known for low prices and exceptional service. They also offer delicious house specialties like their incredible Fiesta Tostada or their infamous Las Panchitas Special that comes complete with a chorizo and egg enchilada served with refried beans, rice, tortillas, guacamole, salsa, sour cream and butter. The favorite items on the menu, though, are their delightful margaritas that make any day better. Check out their welcoming outdoor dining when the season permits.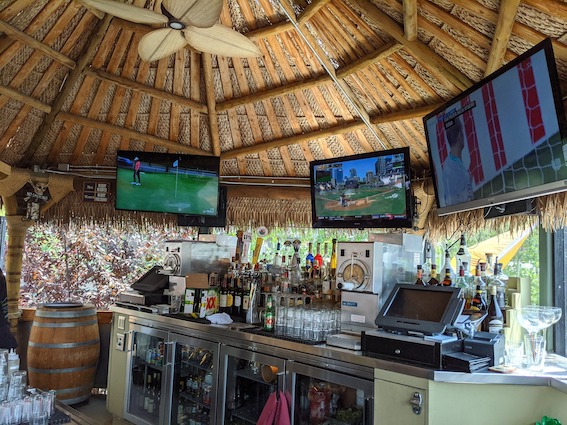 Warm weather and endless margaritas go together at Caliente's rooftop pub, Palapa Bar. Photo courtesy Caliente
Kings Beach
Caliente is the place to go if you are looking for a luxurious experience while enjoying tasty Mexican food. Housed in a beautiful building that is decorated with a rustic chic decor, Caliente is an experience that you deserve when on vacation. The cuisine is dressed up with a Tex-Mex flare, with fajita platters and their exceptional selection of tequilas making the favorites list. Their ChupaCabra, a blend of tequila, rum, peach schnapps and tropical juices, is a recommended libation as well. Be sure to check out their upstairs rooftop deck that is home to the Palapa Bar, offering views of the lake and a party atmosphere. For those who appreciate fine tequilas, be sure to visit the first Thursday of every other month for their tequila tasting.
After enjoying a yummy Mexican meal in Lake Tahoe, be sure to enjoy one of the many events happening around the lake. Check out our Daytime and Nightlife sections to learn more.