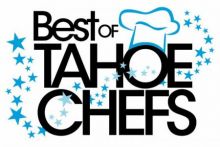 Lake Tahoe has gotten a good dowsing of rain and snow in the last week or so. This is making for fantastic skiing as well as an abundance of water in the lake and rivers. I truly love this time of year because of the splendor that shows itself with the waking of spring in the Sierras. It's a sight to behold.
With spring also comes some favorite community activities that makes a person excited to be alive. Here are a few I recommend checking out this week.
Tahoe City Farmers Market
The Tahoe City Farmers Market is starting its weekly offering of goods, vegetables and fruits sold by those who grow the produce. The market offers fresh local produce, scrumptious food and excellent Tahoe people watching. Happening every Thursday, starting May 12 at 8 a.m., the event is held at the Commons Beach park in the heart of Tahoe City. Be sure to come early for the best selection of yumminess. 
Bubbles And Ballet At Martis Camp
A wonderful way to enjoy the cultural experience of ballet while supporting local student choreographers and dancers is by enjoying the visual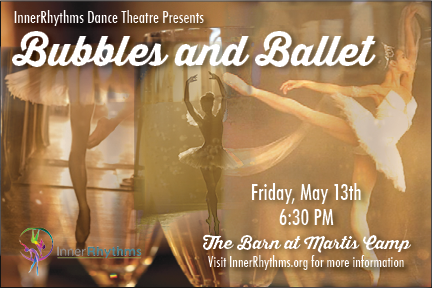 dance show, Bubbles And Ballet. Certain to lend well to an evening filled with elegant ambiance, the event is held in the stunning Martis Camp setting, located outside of Truckee. The evening showcases various classical ballet variations as well as contemporary dances. There is limited seating so be sure to get your tickets as soon as possible. The event is on Friday, May 13, at 6:30 p.m. This is a family-friendly show.
Los Lobos at Harrah's Tahoe
If you want to shake your booty after a great day in the mountains or on the lake, then do not miss Los Lobos at Harrah's Tahoe in South Lake Tahoe. One of my all-time favorite live shows that visits Lake Tahoe from time to time, this truly is a show not to be skipped. Their Latin grooves and infectious beats are fabulous for dancing or just tapping the toes. I'll see you on the dance floor, though! Tickets cost $46.78. The concert is on Saturday, May 14. The show begins at 7:30 p.m. This is an all ages show.
17th Annual Best Of Tahoe Chefs
The Ritz-Carlton at Lake Tahoe is putting on an event that any foodie will love: the 17th Annual Best of Tahoe Chefs. This annual event brings together favorite chefs from the North Lake Tahoe area to cook up a culinary masterpiece of flavors. The dishes are paired with a fun and creative auction that helps raise money that supports patients and families at the Gene Upshaw Memorial Tahoe Forest Cancer Center. The event is on Sunday, May 15, at 4:30 p.m. at the Ritz-Carlton in Truckee. This is a wonderful event for the entire family.
This is just a small sampling of all of the activities going on in Lake Tahoe this week. Be sure to check out our evening and day event sections to find out about other happenings in the community.