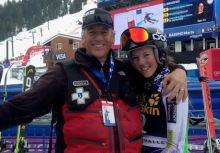 Are you planning to go skiing in Lake Tahoe this upcoming weekend?
Brace yourself for one of the busiest winter weeks of the season as the highly anticipated Palisades Tahoe World Cup event comes to town the same week as President's Day.
To help you make the most out of your Tahoe experience during this intermixing of an incredibly popular weekend and an outstanding event, I've put together nine tips for both visitors and locals that will make things that much more enjoyable for all.
Photo: Smiles are contagious at the Palisades Tahoe racing events.
1. Be sure to check out the Palisades Tahoe Worldcup Event Page to stay updated on event information. The event runs from February 24 to 26. Traffic is expected to be very busy, so I recommend leaving for the resort before 7 a.m. and returning before 2:30 p.m. to avoid exit traffic. If you must leave after 4 p.m., plan on sticking around for après ski fireworks happening at 7 p.m. on Saturday. If you would rather stay home and watch the event from the comfort of your own couch, you can stream the World Cup as well.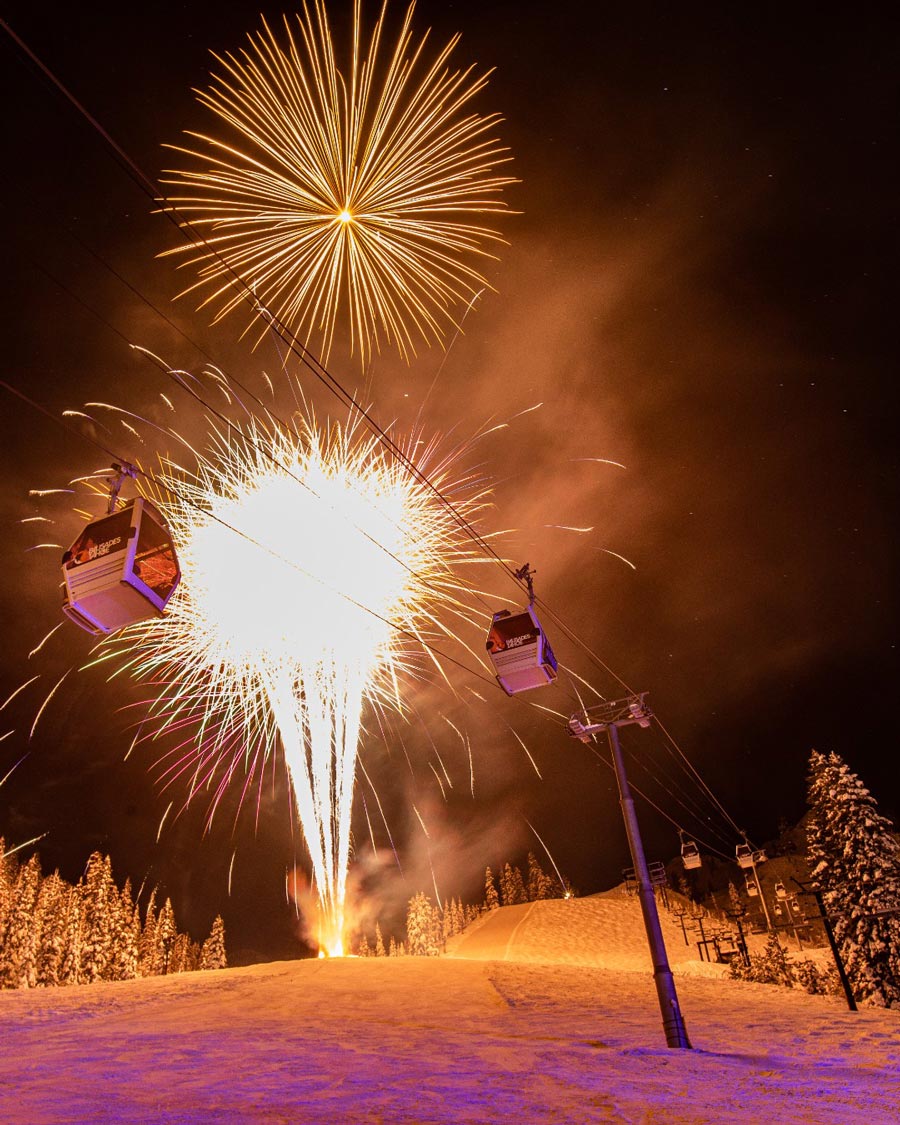 There's nothing quite as magical as on-snow fireworks displays.
2. This is the time when making reservations ahead will make or break a vacation. Try to make dining reservations at your favorite eateries in advance and book your activities ahead of time to avoid the rush.
3. Exploring the part of Lake Tahoe you're staying in can be a great way to get around without worrying about parking. If you are near the beach, enjoy the serenity that the shoreline affords when the mountains are busy. Wanting to try your hand at snowshoeing? This would be a fantastic time to use your backyard as your place to practice!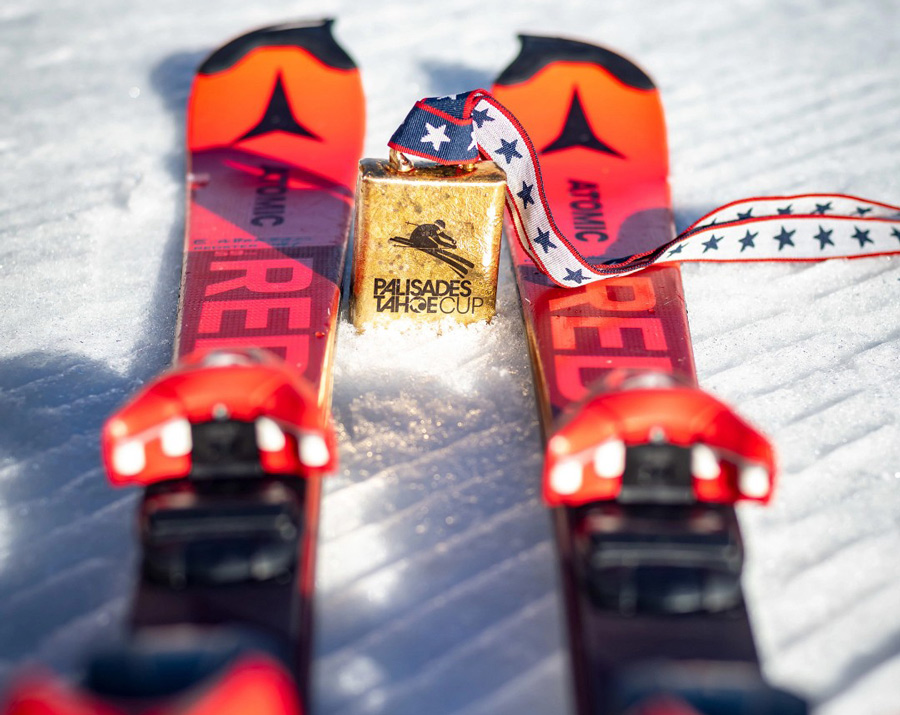 Enjoying a World Cup event is something that everyone should enjoy once in their lifetime.
4. If you're lodging in Tahoe City or Truckee, try taking the bus to and from your activities. The Tart Connect, which offers on-demand bus service, is perfect for getting around without dealing with the hassle. For the best experience, be sure to download the app in advance.
5. It's important to remember to pack your patience as well. Local employees will be doing their best to provide high-quality service throughout the hospitality industry, so always be kind and allow for extra time to get to and from all your favorite activities.
6. Be prepared for the snow! We're experiencing an extremely heavy snow year, so make sure you have all the essentials for road travel and snow play for staying safe and warm during your visit. Before you visit, educate yourself on traveling responsibly to the area by taking the region's Traveler Responsibility Pledge.
7. If you're driving to the resort, make use of the Palisades Tahoe app to see live parking lot statuses, or check the Mountain Operations Twitter account for updates. If you're parking at Palisades Tahoe, all parking is first-come, first-serve, with parking attendants and signage to help direct you. Electric car parking is also available on the east side of The Village near the Far East chairlift, but please note that there are only four charging stations, all of which are not free. You can also carpool with three or more people to get access to Palisades Tahoe's first-come, first-serve carpooling lots. If parking fills up, please do not attempt to come to the resort.
8. For those parking at Alpine Meadows, there are about 75 premier parking spots that can be reserved in advance online for $60 each if you would like to ensure you get a spot. Otherwise, all other parking at Alpine is first-come, first-serve, with two overflow lots, Deer Park and Hidden Valley, available.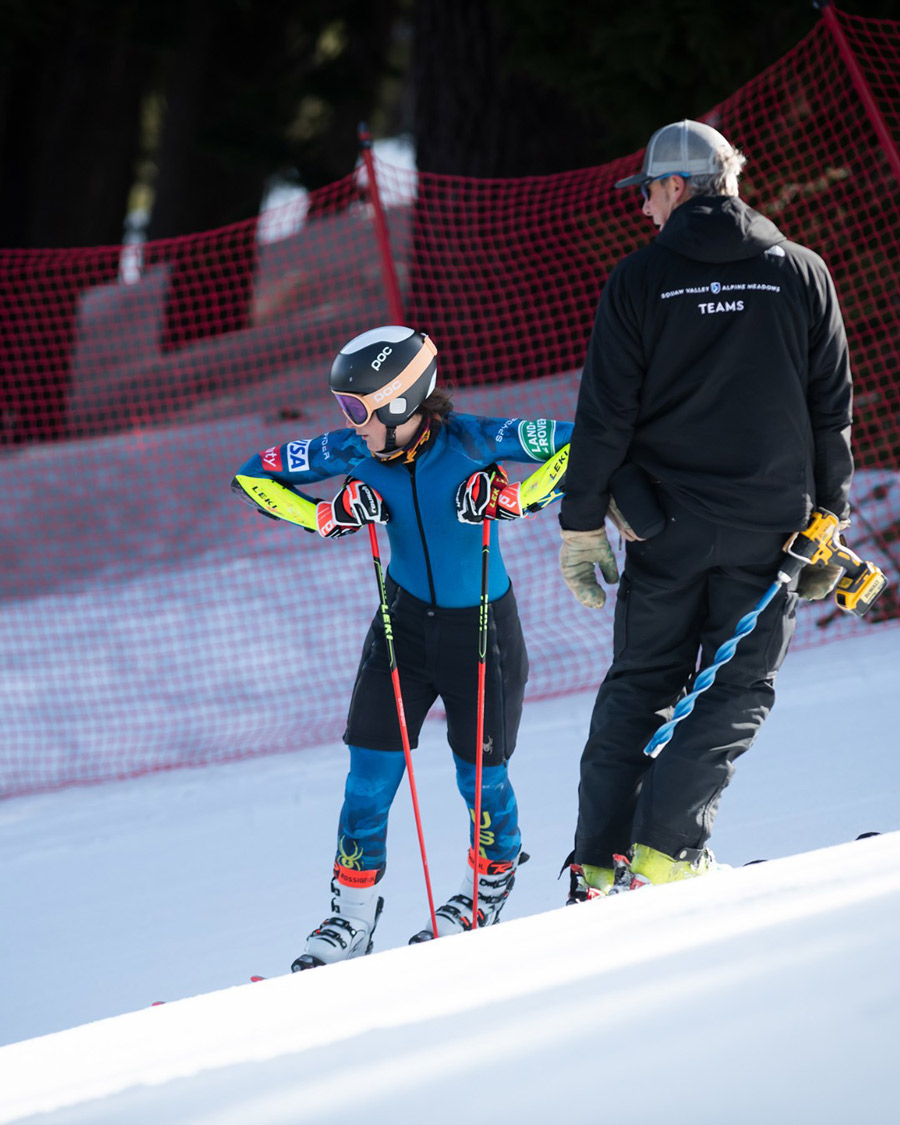 Racer and coach getting to know the course intimately.
9. Make use of Palisades Tahoe's Mountaineer, the free shuttle service that can be summoned by an app. You can request your ride and get picked up in a 4WD, dog-friendly van that seats up to nine passengers. Mountaineer services anywhere at Palisades, Alpine Meadows or in between, including the communities. If you have an Airbnb in the valley, there's no need to drive to the mountain – simply summon Mountaineer for a free ride to and from your destination.
I hope these tips will help you make the most out of your weekend in Lake Tahoe. To learn about other fun events to combine with your World Cup festivities, check our Daytime and Nightlife pages to learn more.
Photos courtesy of Palisades Tahoe