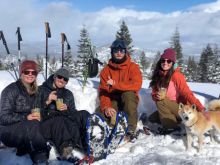 When enjoying Lake Tahoe, sometimes the hardest part (as I've discussed in
previous posts
) is narrowing down which activities to do. There are so many stunning hikes and incredible views that figuring out which one is worthy of your time can create quite the conundrum.
Luckily for any visitors, a new guide company is ready to show you just what you are looking for. Venturing Out is what happens when a love of the great outdoors meets the power of social networking. Nicole Umatum, owner, founder and guide, saw a need in the Tahoe area, pitched it to Airbnb and is now assisting many travelers in seeing the true jewels that Lake Tahoe has to offer.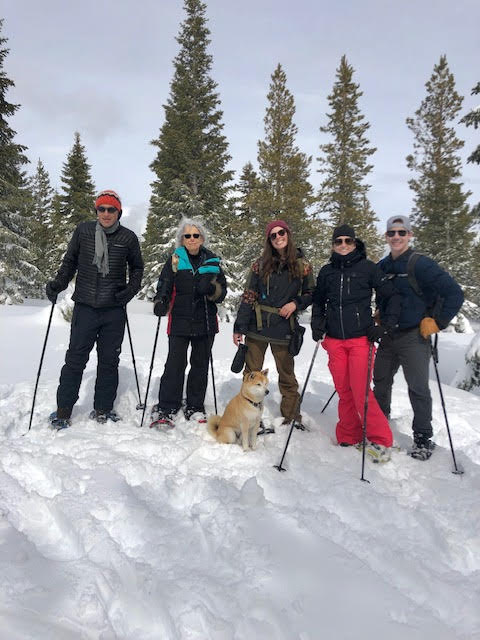 Nicole took some time away from the mountains to chat with me about her flourishing endeavor, the smiles that it has brought to visitors' faces and how it lights her up inside. Here's what she had to say.
Please give readers a description of how Venturing Out came to be.
I was living in San Francisco for nine years and was going through a transition phase in my life. I had just gotten back to the city from a yoga teacher training in Costa Rica and had realized that I wanted to pursue something in the outdoors and yoga arena. I was constantly leaving the city to hike the surrounding areas and be outside as much as possible. Not knowing what it would look like, I had the idea of leading group hikes. A couple of years passed, and I still had not started my passion project. It wasn't until a year after spending more time in Truckee that Venturing Out became a reality. I had been exploring and hiking a ton in the Tahoe area when I finally had the vision that led to leading group hikes coming to life. I pitched my idea to Airbnb for their experience page and they approved! People can book directly through Airbnb or through my Instagram page,
Venturing Out
. I lead hikes through the summer and fall and snowshoe tours all winter. Along with the gorgeous hikes, I pack meals for each hiker who books! 
What are your favorite aspects of running a guide company?
I absolutely love being a guide. I get to meet people from all different walks of life, states and countries. I love showing people the outdoors and seeing their faces light up. Most people tell me they would have never had this sort of experience if they hadn't booked with me. I feel like I've made friends along the way, which is always so warming.
What is special about Venturing Out?
I'm just a local gal who loves the outdoors and really wants to connect to other humans in nature. I make sure to notice their level of physical activity, and I switch up the hikes/tours to everyone's comfort level. I also make sure to ask about any dietary restrictions or allergies before meal prep. During these cold winter days, I have been cooking batches of vegan chili and vegan curry. It's quite the treat having a hot meal in the snow!
Do you have a special memory or story that you would like to share with readers?
One of my favorite tours I've had so far was during the summer. I had a group of four people who came from Australia, England and New York City. They were a younger group and super active. We hiked out into Desolation Wilderness and got off the trail. We did lots of bushwacking, which led us to Azure Lake. I blew up floaties for everyone, we ate sandwiches and chips and had the entire lake to ourselves. They were so adventurous and fun! After the hike we didn't want to say our goodbyes, so we all had pizza and brews at the West Shore Market. I just love connecting with people, it's so special spending a full day outside with strangers who become friends.
Do you have any upcoming events or activities that readers should know about?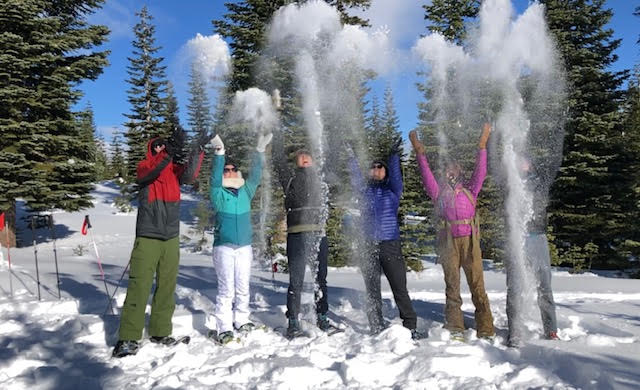 Readers can find my upcoming events through the
Airbnb calendar
. If someone has something in mind and does not see the calendar date available, don't be afraid to reach out! I love accommodating my guests.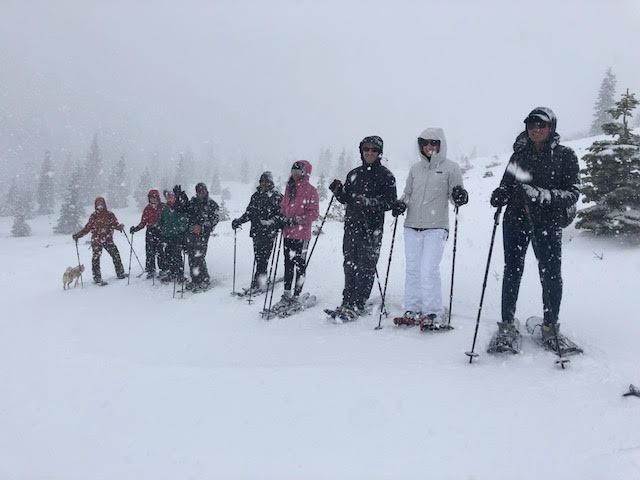 What would be your biggest piece of advice for someone coming to the Lake Tahoe area to enjoy the great outdoors?
My biggest piece of advice to people coming to Lake Tahoe would be to come on a non-holiday weekend! Lake Tahoe has so much to offer. Whether you're into watersports or mountain sports, we have it all. And don't ever hesitate to reach out to a local for inside tips!
Please be sure to visit our
Daytime
and
Nightlife
event sections to learn about other fun activities around Lake Tahoe this week.