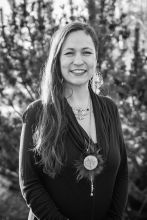 One of my favorite aspects of this blog is telling our readers about the amazing people who live in the area via the Living In Lake Tahoe Series.
The Lake Tahoe Basin is full of magnetic souls who embrace life to such a degree that you can't help smiling when you meet them. And so it is with Maria Talbot, a meditation guide, homeopathic practitioner, clairvoyant, body worker, lightworker, energy healer, yoga teacher and Shamanic Alchemist.
The moment I met Maria a few years ago, I knew instantly that she was a woman of kind heart, compassion and empathy. Her healing energy was immediately apparent and the higher level of sparkle that entered the room with her was almost palatable. As a yoga teacher myself, I, of course, wanted to know more about this impressive person.
Maria's calling is to bring healing to the world. Within her tool kit of healing modalities, her mission to bring people into spiritual and bodily alignment with that which they truly desire, in all forms of life. She has developed impressive group retreats, day gatherings and individual healing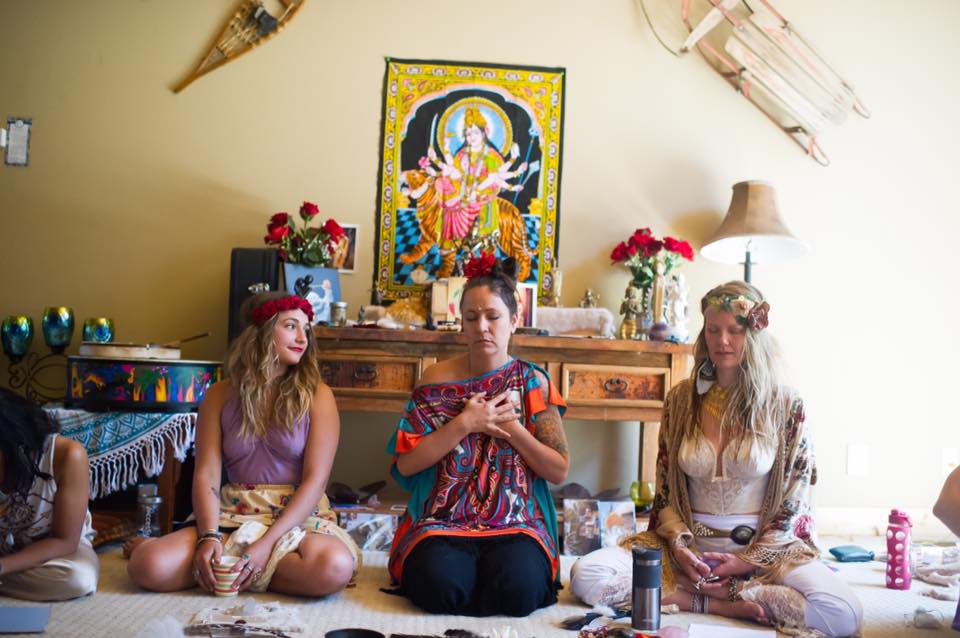 sessions that develop one's deeper wellness, clarity and happiness through the releasing of stagnant patterns, experiences and the energy that no longer serves. This healing ability has helped many people (some of whom I know personally) to have incredible breakthroughs to find the empowerment needed to create their most beloved dreams.
So I was overjoyed to learn that she had some extra time to share with us about her healing ways. Keep reading to learn more about Maria's healing touch and how it can enhance your own well-being.
Please give readers some background in how you became a healer.
I believe I have always been a healer. I also believe we all are. I was born into a very religious family on both my mother's and father's sides, although [my parents] were not very religious. I was surrounded by it through my grandparents. I always have had an infinite connection to source energy and it has always spoken to me. Although when I was young I did not understand that others did not have this connection or were not able to see energy "dancing on or off or around people," I also thought everyone talked with Spirit and were guided by it and had premonitions and could feel each other's energy. I later realized my experiences were different and I was in fear of them. I began to shut down my intuition in my teen years until early adulthood.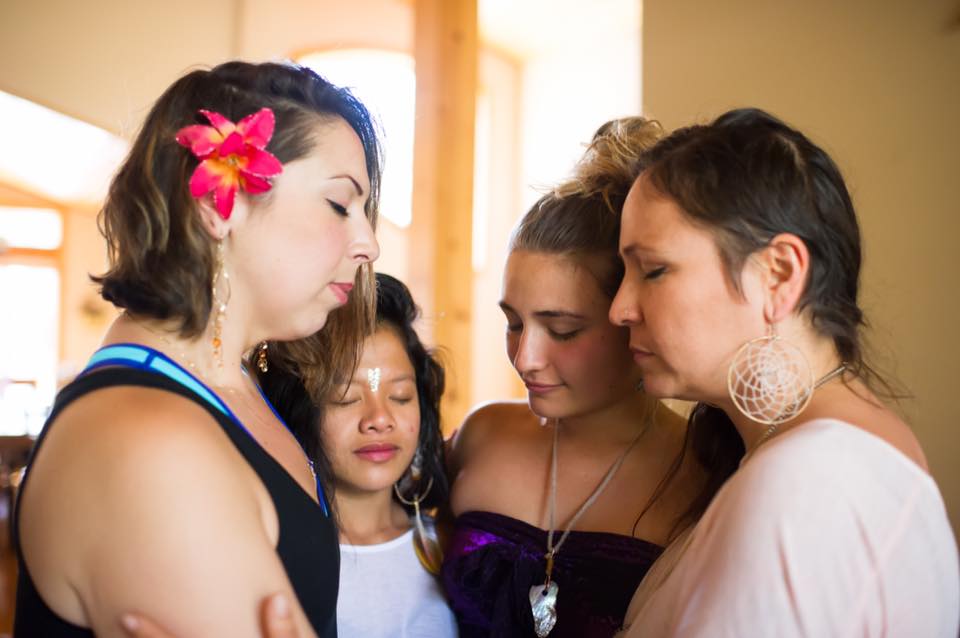 Later in life, through a series of life-altering events and teachers, I was guided back to my connection to Source. I also learned that my great grandmother was a medicine woman in Aguascalientes, Mexico, that my grandfather – her son – had premonitions, and that my own mother was an empath and had premonitions. Through Shamanic practices, meditation, becoming a yogi and then getting certified in it, delving into intuitive courses, Astral Travel, hands-on healing, learning body work and gaining the tools to cultivate energy work and my intuitive gifts, I began to come into a space of offering it out to others. My experience in energy work has shown me great shifts personally and for others. To be able to truly come into a space of healing and wellness despite traumas or life-altering events is a gift to be shared with others. Through my own healing work and Shamanic journey, I have been able to offer healing to many others and witness huge results on countless levels leading to wellness. I am in complete awe, inspiration and gratitude for these offerings and teachings.
What wellness modalities do you find most beneficial?
I find many modalities beneficial. Meditation is key, as well as dancing, singing, drum medicine, sound healing, Ayurvedic nutrition and yoga. I work primarily with energy and spirit medicine where I go into spaces in the body where there is energy lodged that is not serving the mind, body and spirit. I am able to locate it through the major energy points in the body and then am guided to where the release needs to take place.
Do you have a favorite healing modality to work with?
Working with clearing energy is my favorite, but I am not limited to just one modality of healing because so many are beneficial.
Can you share with readers the healing aspects of drum medicine?
Drum medicine is an ancient practice through many cultures that is a liaison between the spirit world and the physical. It is a vibration and since the body is a vibration, there is a connection that takes place where it helps to reset the energy of the body to a natural vibration and clear stagnant energy from the body. It invokes a connection to the body, while opening up space for the spirit to fully thrive in the body. It allows a huge clearing to take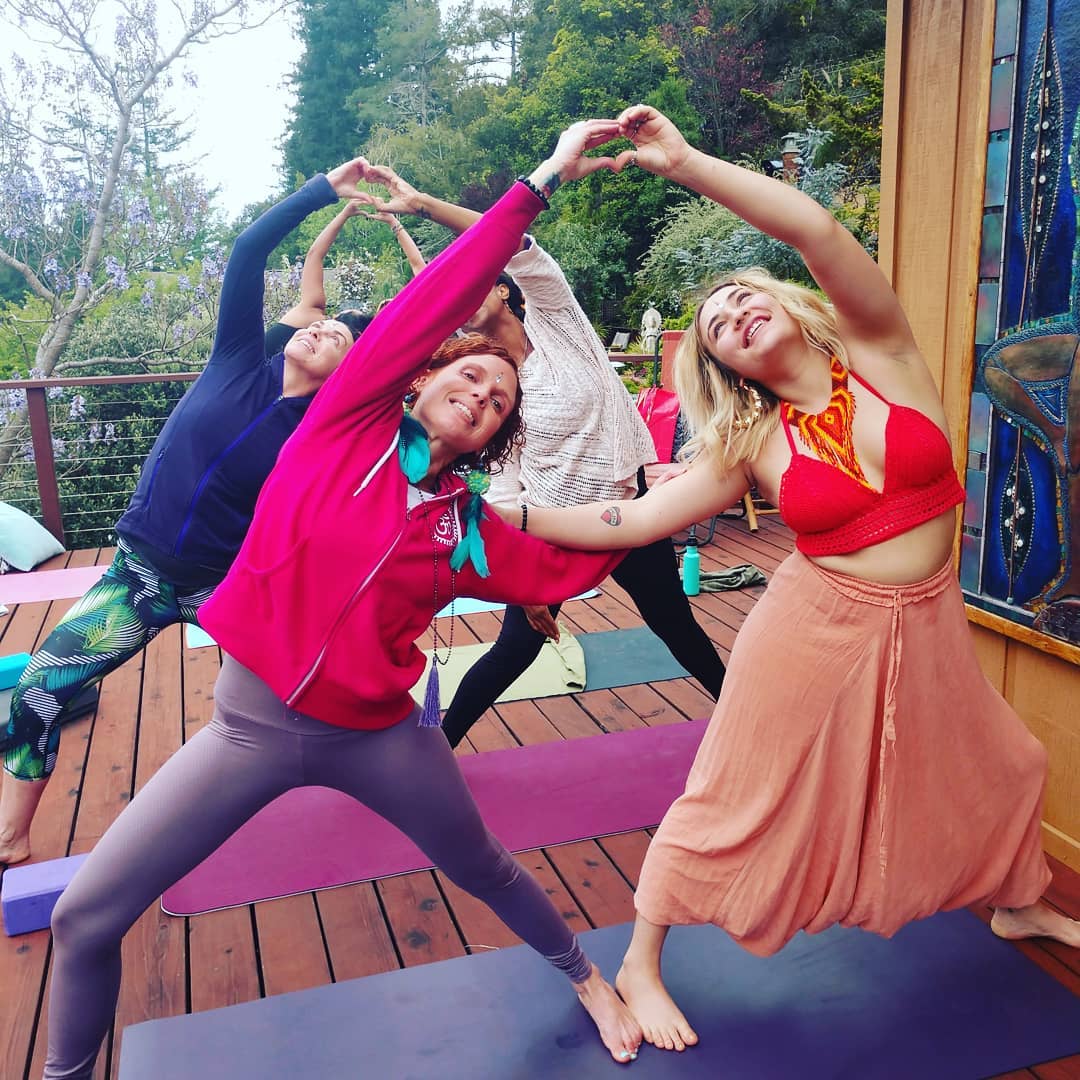 place. There probably isn't one culture that does not use drum medicine. Drum medicine is also the connection to the heartbeat; to our mother's heartbeat. It is our mother Earth's heart beating. It is the connection to the first rhythms we ever knew going back to the womb. It is very powerful and can take you on journeys into different states of conscious awareness and dimensions of deeper understanding of self.
Describe your goddess circles.
Goddess Circles are pure magic! And another ancient practice throughout many cultures. Women gathering in circle with intention and ritual allows for huge shifts and healing to take place. It is a gathering of women with the intention of creating individual and collective healing through conscious practices, rituals and ceremonies. It's a safe space to celebrate, nurture and support each other.
Because women are re-awakening to the Goddess within, the circle has called its place into modern times. Our ancient wisdom is begging to be released. As we come into a space of remembrance we can no longer deny the immense healing power of Divine Feminine energy. Each time we gather in circle we raise this energy and elevate our spirit's consciousness. Together we experience shifts, where alone we were unable to process, release or allow. Together we hold space where we are able to relinquish what does not serve us, while calling in our hearts deepest desires to show themselves and unfold.
The purpose of Goddess Circle is to gather with likeminded Sisters. To celebrate one another, hold space for one another. There is profound healing in gathering for individual healing in a collective consciousness of healing energy. It is our intention to offer safe and sacred space for women in the Goddess Circle. This allows your community of Sisters to connect with each other and revel in the commonalities and unique abilities of each Goddess.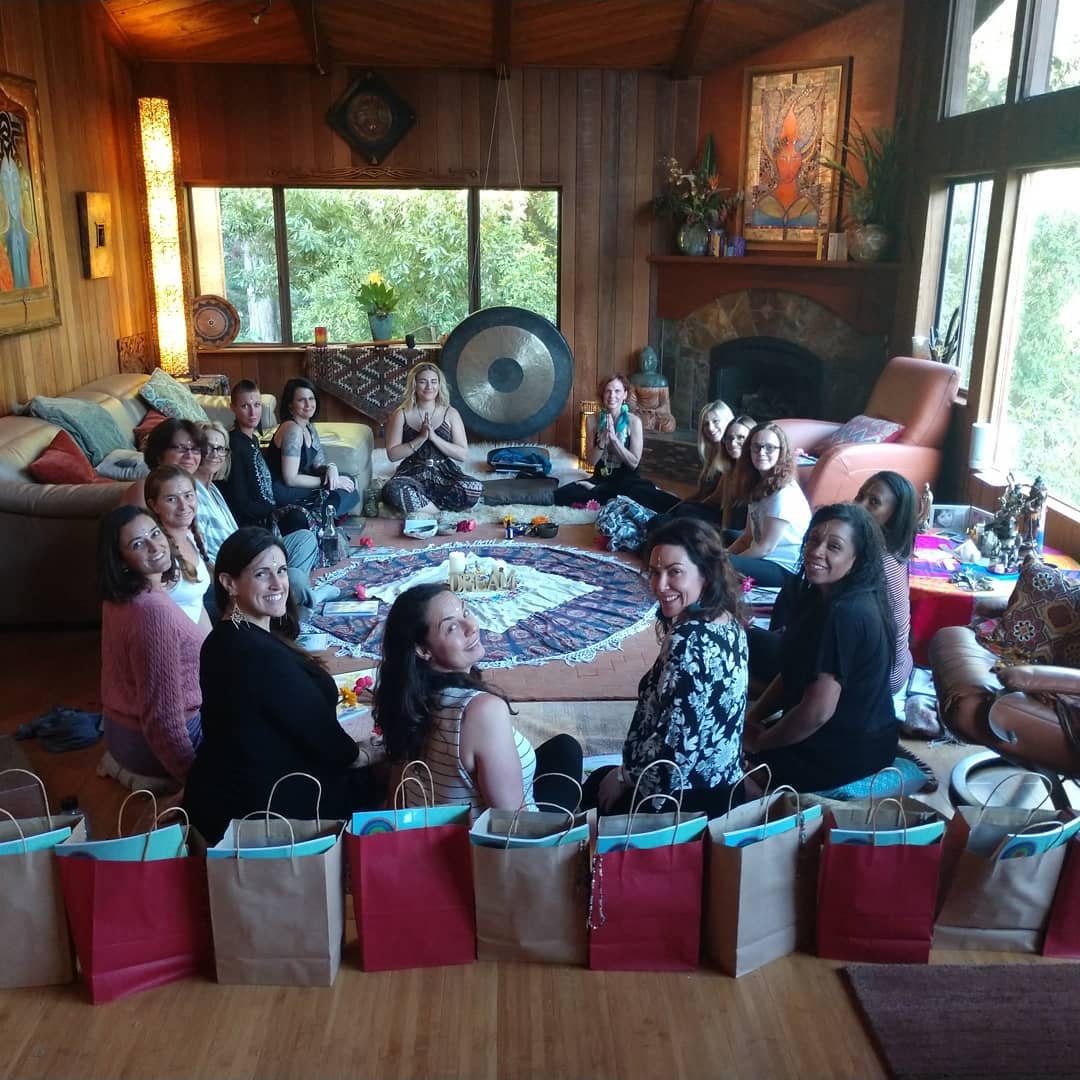 Circle work is often intuitive and based on the needs of the group. It is filled with ancient wisdom, ancestral guidance that is coming to us from the connection to source energy. It resonates on the cellular/soul-ular level. It is sacred. Activities could be anything from sharing, elemental healing, shamanic drumming, guided meditation, releasing and manifesting. Each circle is different as they are based on the magical intentions and the energy of the group. We invite all Sisters to sit with us and experience the healing of the Goddess Circle!
If you could give one piece of advice for a person creating a happier life, what would it be?
Fully allow yourself to have permission, to believe in your highest self. The highest version of you. The one you dream about. That is you. When you embrace this you, embody this. And when we embody this highest version of self, then greatness occurs. In giving yourself permission to have what you desire it is important to take action, stay focused, nourish yourself and most importantly be loving and gentle with yourself. Allow. I would say surround yourself with what uplifts you and allow yourself to move away from what doesn't. We are here to thrive and not just survive. When we are in allowance of what we desire we gravitate it to ourselves.
Do you have any upcoming events that readers should know about?
Besides individual offerings located at my office in Truckee, phone and Facetime sessions, we have monthly Goddess Circle offerings, guided meditations, sound healing, energy clearing, online/in person workshops and events all the time! Come check out our upcoming events at www.namastemadre.com, Instagram and Facebook.