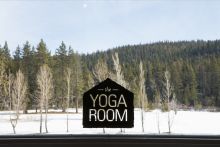 Yoga, in my humble opinion, is the key to lasting health and inner joy. 
For me it was the catalyst of healing that inspired every avenue of my life. From reversing the damage of breaking my neck to completely coming back after breaking my femur, tib/fib plateau and severing the ACL, MCL and LCL, yoga has proven over and over again that it makes life better.
As an advocate of passing on the word of great yoga teachers and their gifts to the world, I am super excited about this week's Living In Lake Tahoe interview with yoga studio owner Jenna Minnes. I am blessed to have met Jenna more than two decades ago, when we were in the beginning of finding our paths in life. It has been a true pleasure watching Jenna grow into the gorgeous soul that she now embodies ... a soul that is helping inspire others one yoga class at a time.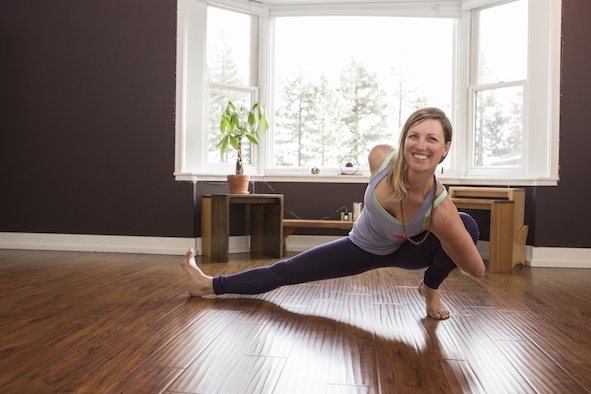 Jenna was able to take a moment out of her incredibly busy schedule to share with us how yoga has bettered her life, how it brought her into the world of being a studio owner and how yoga enhances life in her words. Please continue on to read these words of inspiration.
Please share with us how you came to start a path with yoga.
My first introduction to yoga was when I was a teenager. Our international youth camp visited Kripalu Center in the Berkshires of Massachusetts. I then revisited the practice in my twenties for physical reasons and since have continued to explore how yoga has shifted my energy.
Can you give readers a little background on your yoga studio and all of the wonderful aspects to wellness that it offers?
The Yoga Room
opened in 2015. As a community based yoga studio, it offer classes for everyone, every body, in a welcoming, safe and non-competitive way. More than 20 classes per week are offered for all levels, as well as community events such as Yoga & Wine each first 
Friday
 of the month and Community Acupuncture on the second 
Friday
 of the month.
What do you feel makes Lake Tahoe such a great area to practice yoga?
We have the opportunity to dive in deep to our internal landscape through the quiet beauty of our external environment. It feels like a spiritual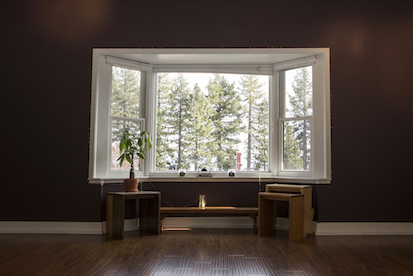 experience every time we breathe in the lake, the trees, the sky, snow and sun. All the elements around us teach us so much about ourselves, it's as though we are practicing 24/7!
Where do you feel yoga most enhances life?
Where does it not enhance our life?! I teach that one of the primary benefits of yoga is energy management, and where exactly that applies depends on the person and their current experience of life.
Do you have any favorite experiences from the sparkle that yoga brought to your life personally?
A tricky question to answer ... I would say self-knowing as it applies, again, to energy management. We all have individual needs and practices that allow us to shine fully as ourselves, and our recipe is different than everyone else's. Honoring that is one of the keys to living a full life. The growing Yoga Room family has been such a fulfilling community to witness and it feeds and nourishes my own inner flame so much sometimes that I feel selfish to have the support of such people.
What advice would you give to someone thinking about getting into yoga?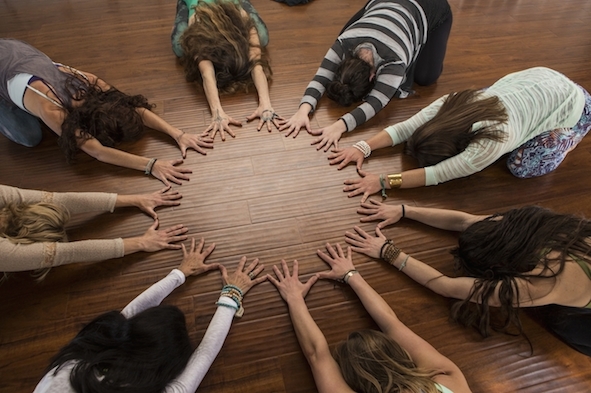 Keep an open mind, witness the process and enjoy being a student of something new.
Do you have any big events on the calendar for the next year?
YES! On 
April 20
 Tammy Graham is bringing her experience and knowledge of astrology and combining it with yoga. From June 1 to 
3
 teachers of The Yoga Room will be participating in RAY (Restorative Arts and Yoga) at Granlibakken. In 
June 2018 we will be participating in the Alpenglow Mountain Festival by bringing free yoga classes to the shores of Lake Tahoe. And
September 28 to 30
 I am hosting Detox + Thrive Yoga Retreat with Jenna Minnes (me!) at the Sierra Hot Springs in Sierraville.
Interested in learning about other healing events happening around Lake Tahoe? Check out our Daytime and Nightlife sections to learn more.