I wrote a few weeks back about an important nonprofit that supports local youth, The Boys & Girls Club of North Lake Tahoe, and how they have taken one of their main fundraising events, Wine on the Water, virtual due to COVID-19 safety precautions.
An organization that does so much good for our community, The Boys & Girls Club of North Lake Tahoe (BGCNLT) is one of those places that makes the heart feel better. Not only have they helped many children fill their time with productive endeavors, but also they have helped many children improve their self-confidence, so much so that it greatly inspired a better future. The Boys & Girls Club of North Lake Tahoe helps the kids of this area thrive and in turn helps our entire community thrive.
With all the inspiration that this nonprofit creates, I was excited to get to chat a bit with BGCNLT Special Events Coordinator Angela Gradiska. She shares with us the inspiring story of the 2020 Youth of the Year, helps us understand the inner workings of the Wine on the Water event and tells us how we can become more involved with this empowering charity. Here's what she had to say.
Do you have any stories of how BGCNLT has helped the youth of Tahoe?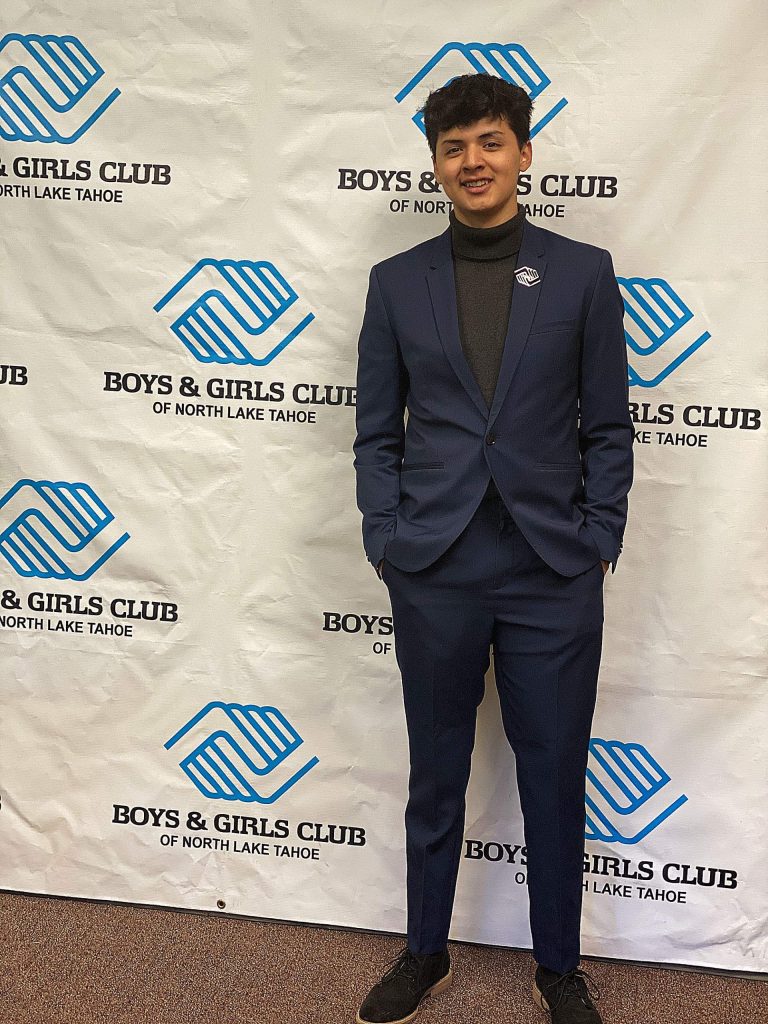 Since 1998 BGCNLT has served thousands of club members each year with crucial out-of-school-time programs.  
Felipe Guevara, the BGCNLT 2020 Youth of the Year, grew up in Kings Beach and has attended club since 2010. In his words: "As a kid, my favorite BGCNLT program was Lego Robotics – it's definitely the reason why I'm such a math and STEM nerd nowadays." He recently graduated from North Tahoe High School and will be pursuing a degree at Cuesta College in San Luis Obispo this fall. We were fortunate to work alongside Felipe as an employee at the club, where he shared his passion for youth development and our local club with current members.  
As Youth of the Year, Felipe serves as an ambassador for the Boys and Girls Club mission, exemplifying outstanding leadership, service, academic excellence and dedication to living a healthy lifestyle. He's a role model for all youth in our community, and we are so proud of him!
How did the idea of Wine on the Water come about?
From the words of Kristi Snyder, co-creator of Wine on the Water, "The idea for Wine on the Water originated while I was the Lead Sommelier for the Lone Eagle Grille. My children were 4 and 6 years old at the time, and when the Boys and Girls Club of North Lake Tahoe opened, they begged me to go because they enjoyed the after-school programs offered at club, from homework help and learning about computers to fun cooking classes. Wine on the Water was an opportunity to merge my two passions together – wine and youth development – to benefit the greater Tahoe community. With the support of the Hyatt and Stephany Arroyo from BGCNLT, we developed the idea of a fun wine event that gave back to the community. Eleven years later and here we are!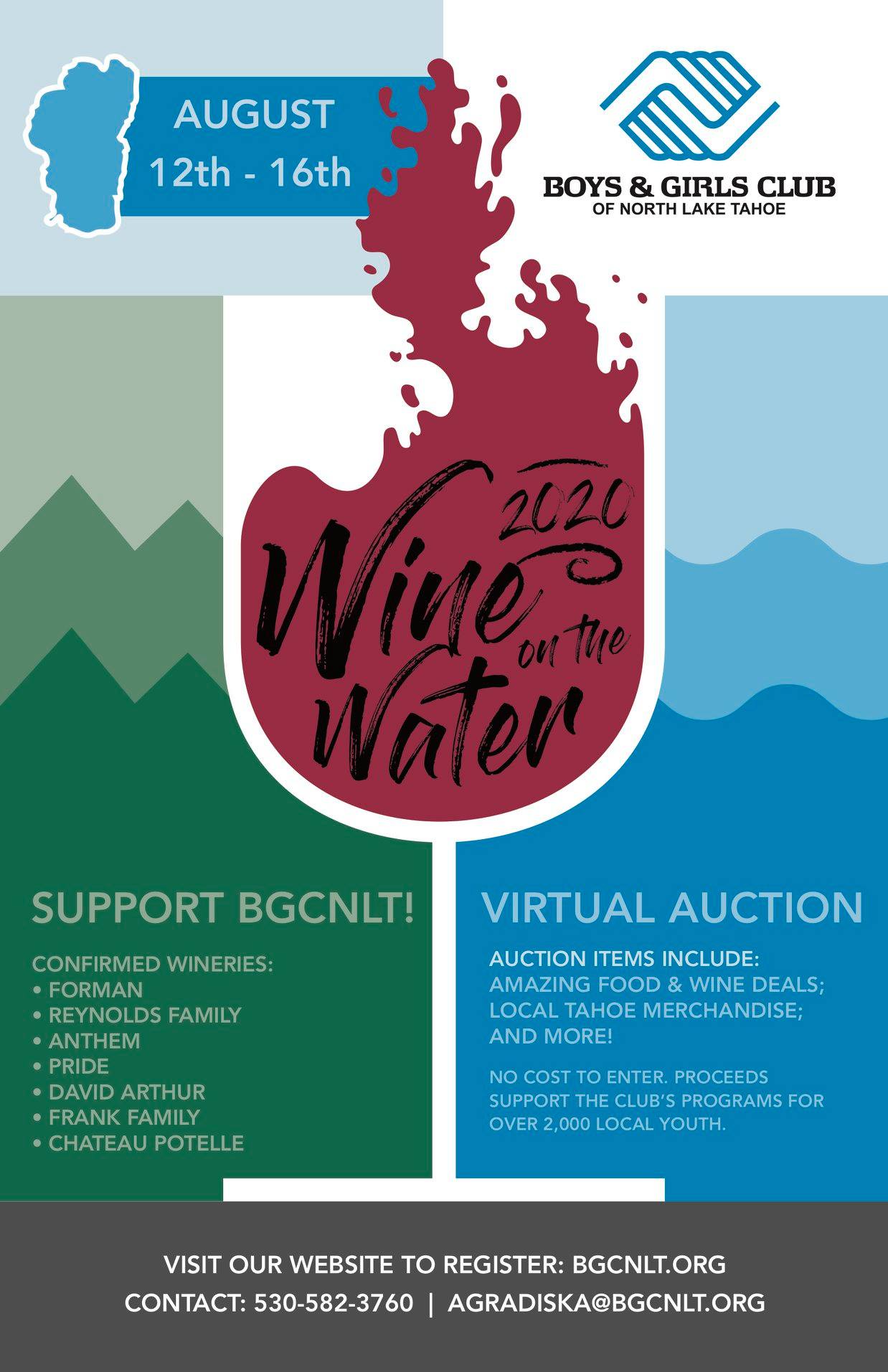 It's been a pleasure to watch WOW's growth and popularity flourish over the years; and most importantly, the impact it's had on our wonderful community." 
How are the highlighted wineries chosen?
The wineries are chosen based on their personal connection to Kristi and the Boys & Girls Club of North Lake Tahoe. Many of them have been huge supporters of the event from its inception.
 
Are there any fun stories from past WOW events?
Mother Nature has proven to be a challenge on WOW event day. During the first year of the event, the temperature was in the 40s in August for an outdoor event. Then there were two years where it was snowing! Rain or shine, we have improvised, adapted and overcome whatever obstacles have been in our way to deliver an amazing experience for attendees.
 
This year the COVID-19 pandemic caused us to re-imagine the event in digital form. We hope that the online event will be a great way to connect (even from a distance) with BGCNLT and familiar WOW faces.
How can people get involved?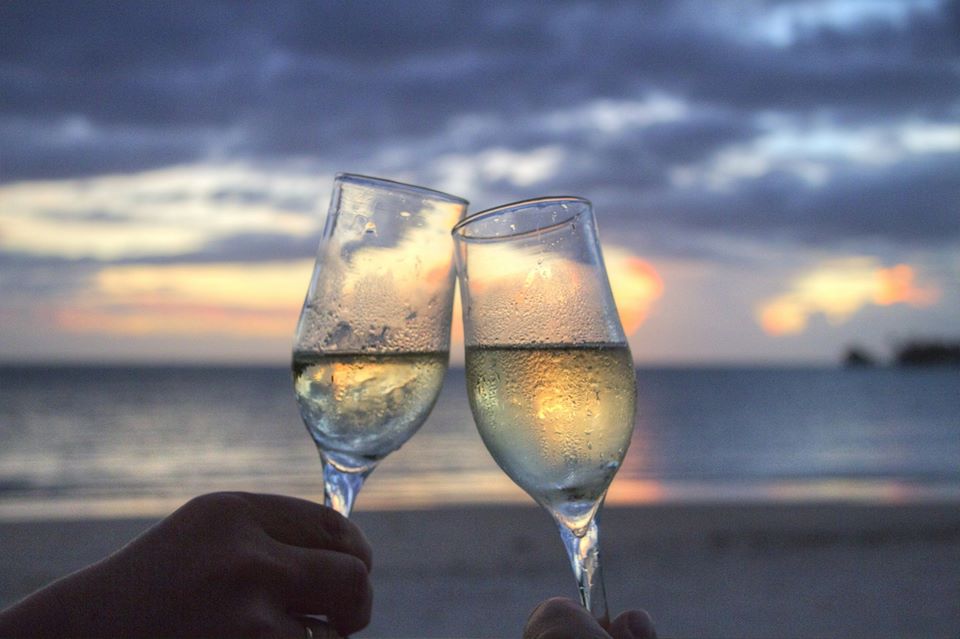 Visit the
BGCNLT website
 to access the link to the online auction. Enter your account information (like mailing address and credit card number) for a seamless bidding/check-out process when the auction goes live from August 12 to 16!
Be sure to get your bids in this week. And if you're looking for other activities, be sure to visit Tahoe.com's
Daytime
and
Nightlife
events sections to learn about other virtual and in-person activities happening around the lake.