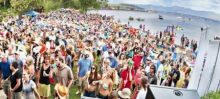 The first week of August is already here! It's mind-blowing how fast the summer is flying by. But, with the last real month of summer comes so many great things to do outside in Lake Tahoe.
Take this week, for example. There are a variety of ways that you can get out and show off your stuff in various endeavors. There are also some great evening outings including outdoor music. Want to know more? Here're the details on my top five activities for this week. 
Tahoe City Days
Tahoe City Days is an annual local's celebration that's an excellent way to meet the neighbors, enjoy some goodhearted competition and indulge in the beauty of the area. The festival is in its 153rd year and encompasses an entire weekend. During the Friday to Monday extravaganza you will find entertainment such as a poker run/pub crawl, historic walking tours, a city parade, a golf scramble, outdoor music and an historic selfie scavenger hunt. All activities begin at 10 a.m. each day. Be sure to bring the entire family.
Pumps On Pedals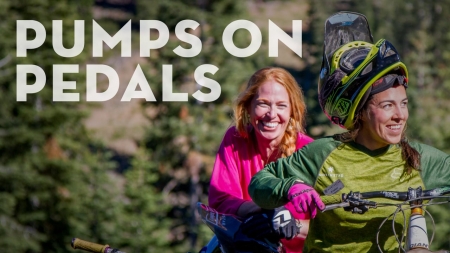 Northstar California Resort is hosting Pumps On Pedals, an opportunity for ladies of all mountain biking abilities to get together, enjoy positive comradery and take their biking to the next level. Happening every Friday evening from 5 to 8 p.m. until September 2, this is a wonderful chance to improve downhill, free-ride and cross country mountain bike skills. Northstar's elite mountain bike coaches will be on hand to give tips and pointers. This is a free event. Be sure to stop by Northstar's Tavern 6330' for drinks and appetizer specials afterward that are unique to this event.
Heavenly Village's Summer Concert Series
Another great outdoor music series happening on the lake is going on at Heavenly Village in South Lake Tahoe. Taking place each Friday and Saturday from 5 to 9 p.m. until Labor Day weekend, this free concert series is a superb evening of people watching, booty shaking and sunset gazing. This is a great event for all ages. 
Sierra Crest Ultra Run

Are you ready to get your sweat on? Then join me for a beautiful opportunity to run in the Sierra Mountains while competing against fellow like-minded athletes. The Sierra Crest Ultra Run takes competitors through some of the most gorgeous landscapes between Truckee and Donner Summit, offering views of Euer Valley, Frog Lake Cliffs, Summit Lake, Castle Peak and other stunning sights. There are two options for distance: a 30k and a 50k. The 30k has a 3,493-foot elevation gain and 2,948-foot loss, whereas the 50k has a 4,660- and 4,125-foot gain and loss respectfully. The race is on Saturday, August 6, with in-person registration beginning at 7 a.m. The 30k costs $80 to enter and the 50k, $100.
Truckee's Music In The Park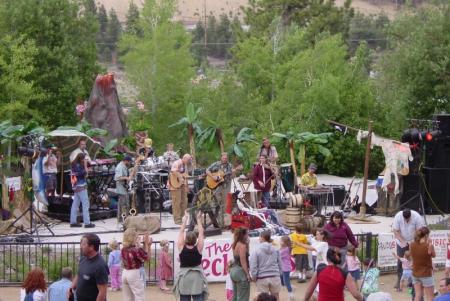 Music In The Park may be one of the most popular free outdoor concert series in Lake Tahoe. Filled to the brim with locals, this outdoor amphitheater is outstanding for acoustics, great seats no matter where you are and an ample dance floor. The show begins at 6:30 and lasts to around 8 p.m. Be sure to bring a blanket or low-backed chairs to sit on and picnic items. There are vendors selling food and drink as well. All ages are invited. 
This is just a small example of all the fun in Tahoe this week. Visit our day and evening event sections to learn more.