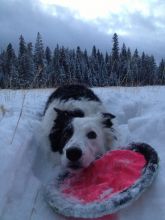 We are very excited in Lake Tahoe. Why? Because the seasons are changing and that brings smiles to all who love this area.
The ski areas have started blowing snow with the dipping temperatures. Locals are stacking wood for fires, preparing for the cold winter mornings. Wherever you look, the steps are being made to prepare for the season that makes Lake Tahoe shine: wintertime. 
With the jovial feel to the air, Lake Tahoe is offering a sense of peace and serenity, a place of connection and community. And that might be what I love most about the winter ... it brings us together in homage of Mother Nature and the beauty of the mountains. Thus, it is a fantastic time to become more involved in local charitable activities.
Here's a taste of fun ways to get involved in our community.
Boys & Girls Club Online Golf Auction
No matter your location in the world, you can support our local Boys & Girls Club by participating in a golf auction of lofty levels. An auction with more than 50 prizes, this event offers spectacular opportunities: an opportunity to caddy with tennis star Mardy Fish or World Series Champion with the Boston Redsox Kevin Miller; a one-week vacation in Hawaii; and/or packages to golf courses and luxury hotels throughout the country. The caddy experience will go to the highest bidder for next year's American Century Championship Celebrity-AM on Thursday, July 7, 2021, at Edgewood Tahoe. The month-long auction is giving all proceeds to build a much-needed new headquarters for the 800-plus children that utilize the Boys & Girls Club services. The auction runs through until 5 p.m. on Monday, November 23. To participate in the auction, please go here. For more information on the Boys & Girls Club of Lake Tahoe, visit their informative website. 
First Day of Snow Bet
What better way to get involved with local activities than to put your guess in on when our first real snow will arrive. An annual favorite, this event is definitely a big part of the community conversation. The game is based around when it snows an inch in front of the Pioneer Monument at Donner Memorial State Park. Each contestant buys a guess for $5 and chooses a date to their liking. The big winner will win an amazing prize bag that includes a SSPF Lake Tahoe backpack, an Emerald Bay Vigingsholm puzzle, a Lake Tahoe water bottle and a Sugar Point State Park bucket hat. This fun fundraiser benefits the Sierra State Parks Foundation and their mission to preserve our local state parks. Your guess needs to be in at least 10 days prior to the called-for snowfall, so don't delay! Get your prediction in now!
Commemorative Lake Tahoe Coins
Wouldn't it be fun to have a keepsake that could be passed down through the generations? Well, lucky for us there are special, one-of-a-kind Commemorative Lake Tahoe Coins available now for a short time. With only 1,645 coins being minted at the historic United States Mint in the Nevada State Museum in Carson City, Nevada, the numerical count of this heartfelt memento is in honor of the depth of Lake Tahoe. Donations of $125 or more will purchase you this silver coin. All the funds will support the environmental education fund, helping to increase people's knowledge and understanding of environmental issues facing Lake Tahoe, with projects like Tahoe In Depth (an environmental newspaper), the League to Save Lake Tahoe's Eyes on the Lake Program, Take Care Tahoe, Washoe Tribe Initiatives and the Nevada State Museum. Minting of the coins will begin in November. You can check out the coin and grab your piece of history here.
Excellence in Education Fundraiser
With these interesting times of distance learning, Excellence in Education is offering a fantastic way to support our youth and their education. The foundation is committing to matching donations up to $10,000 in efforts to support their Step Up for Education Campaign. They are calling out to community members to help them raise money to assist the local students in their immediate needs, including the purchase of Chromebook computers. The Tahoe Truckee Excellence in Education Foundation is a nonprofit foundation that uplifts our public education within the Tahoe Truckee Unified School District by strengthening the learning experience for students. For example, each year, Excellence in Education partners with local businesses and the community to raise funds and provide more than $250,000 in classroom grants, resources and partnerships to benefit students and teachers in a school district that encompasses 12 schools in a geographic area of 720 square miles. To have your donation matched, be sure to donate by October 31. To get involved, please visit exined.org.
Please check out our Daytime and Nightlife sections to learn about other fantastic ways to get active in our Lake Tahoe community.
Photos from TRPA.com, Sierra State Park Foundation, Shanie Matthews