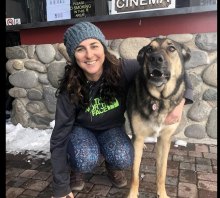 As I have mentioned many times through the last seven years of blogging for Tahoe.com, one of my all-time favorite aspects of Lake Tahoe is the amazing community. Despite there being twenty-some townships that are a part of the Tahoe Basin, we all consider ourselves a family. The mountains, forests and beautiful Lake Tahoe may have been what brought the majority of us to the area, but it is the close-knit, supportive community that keeps us here for decades, sometimes lifetimes.
To give homage to the amazing people that we have in the area, I thought it fitting that we start a new series for the blog: Get to Know the Locals. This series will offer an opportunity for readers to get to know the people who make this place sparkle a little more. What makes them smile? How do they reward themselves? What aspect of Tahoe makes their heart sing?
To get this party started, I connected with Melissa Siig, co-owner of Tahoe Art Haus & Cinema and Tahoe Tap Haus as well as all-around mover and shaker when it comes to having fun. She's a woman who gets things done, and there is no doubt that Tahoe City is a better place because of her and her husband, Steve. Beyond their amazingly innovative movie theater that comes complete with cushy leather seats, a bar and an atmosphere that puts a whole new level of fun to the aspect of going to the movies, Melissa is an amazing woman that has continued to put her community first. We chatted with Melissa a few years ago, with more focus on the business side of things. This time we get to know a little bit more about what makes her tick. Continue reading to learn more about Melissa and what Tahoe means to her, what's on her bucket list and what she thinks all visitors need to know.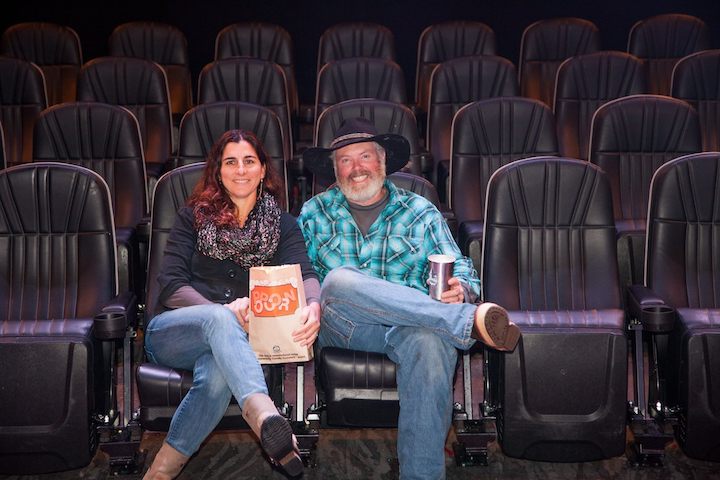 Melissa and Steve Siig
How long have you lived on Lake Tahoe? 20 years. 
Where did you grow up and live before you came here? I grew up in Marin County, California, and was living in Washington, D.C., before I moved to Tahoe in 2001.
What's your favorite Lake Tahoe town or village? Tahoe City, of course!
What is your favorite thing about living in Lake Tahoe? The mountains, the lakes and the tight community.
What's your favorite season in Tahoe? I love the fall – the weather is still warm, but with fewer visitors, we have Tahoe to ourselves. And the Aspen trees starting to change is beautiful.
What's your favorite Lake Tahoe beach access? I love jumping into the lake by the Tahoe City Dam. It's easy to access and never crowded.
Do you have a favorite trail or area to access the mountains? Estelle in Alpine Meadows, where I live.
What do you do for fun? Yoga, hike, ski, snowboard, bike – all the Tahoe fun stuff.
Describe your perfect day off. See above, and do any of those with my kids or friends. Then top it off with a movie at the Art Haus!
Do you see more sunsets or sunrises? Sunsets.
What's one thing you wish more Lake Tahoe visitors knew? As locals, we consider ourselves stewards of the environment. We hope visitors adopt this same attitude.
Where do you go on vacation? I really like Santa Cruz.
For a celebratory dinner, would you rather order take-out, go out to eat or cook something at home? No brainer, go out to eat.
What's your favorite meal of the day and why? Breakfast, because I am so damn hungry in the morning.
What's your favorite thing about your job? Bringing people together.
Do you have any side hustles? An occasional reporter for Moonshine Ink.
What's the first thing you want to do when COVID is over? Go to a big music festival and celebrate with friends!
What's one item on your bucket list? Attending the Sundance Film Festival.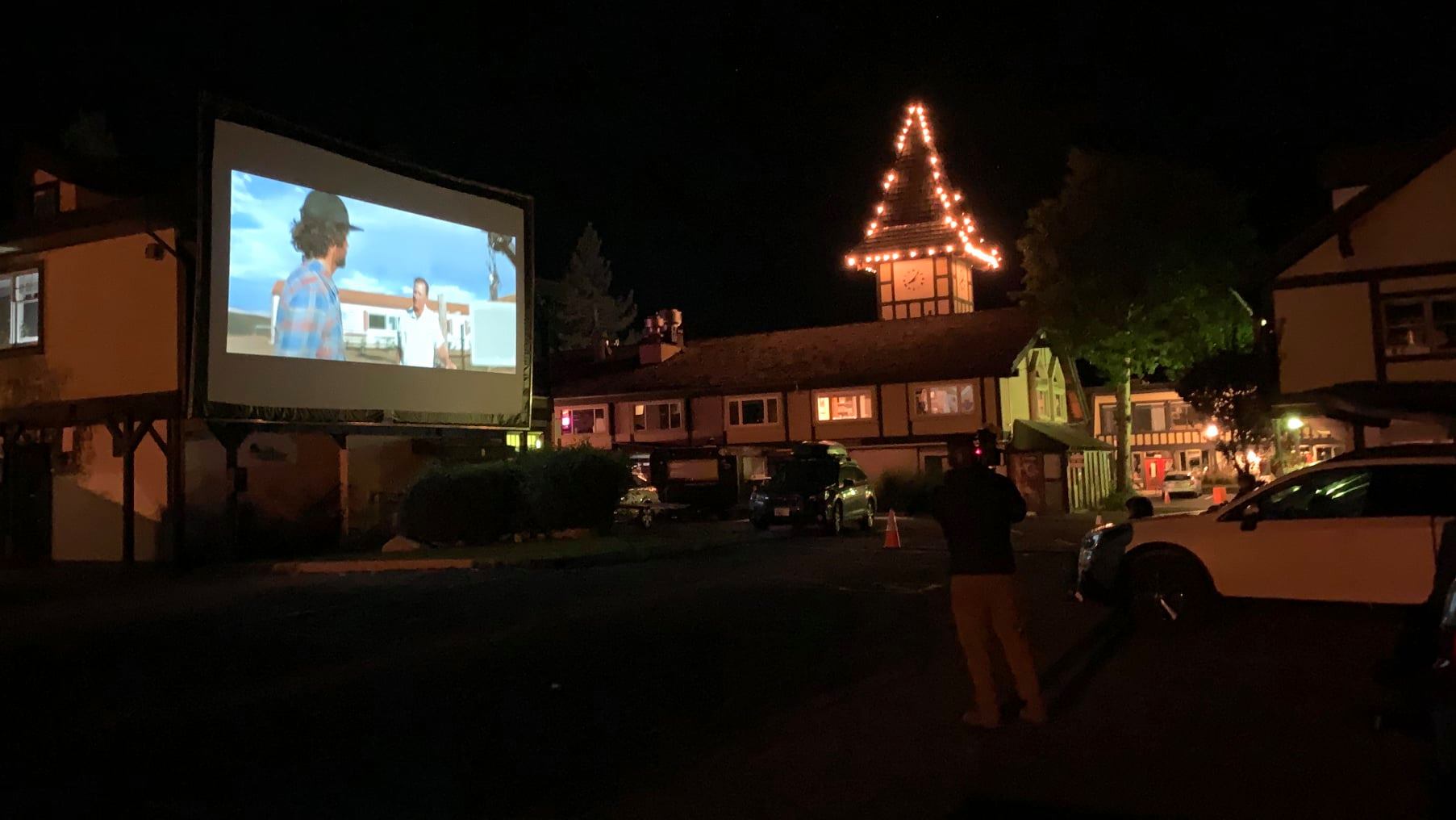 Tahoe Art Haus & Cinema got creative with drive-in movies during the pandemic.
Please be sure to check out Tahoe.com's Daytime and Nightlife sections to learn about fun events that you can pair with an evening out at Tahoe Art Haus & Cinema.
Photos: Tahoe Art Haus & Cinema