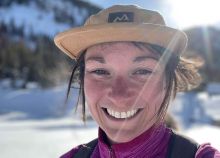 Nestled amidst the majestic beauty of Lake Tahoe lies a haven for adventure enthusiasts and rock climbers seeking thrilling heights within a close-knit community. In my quest to uncover the vibrant tapestry of local business owners who define the spirit of this remarkable destination, I had the honor of chatting with Gianna Aveni, the visionary entrepreneur behind Blue Granite Climbing Gym. With her passion for climbing and dedication to creating a welcoming space for all, Gianna has built more than just a business; she has crafted a sanctuary where climbers can embark on unforgettable journeys that forge lasting connections. 
Having called Lake Tahoe home for the past decade, Gianna brings a wealth of firsthand experiences and insights to the table. Keep reading to learn why she loves Lake Tahoe, what secret places she adores and how she spends her time on her days off.
How long have you lived on Lake Tahoe?
I've been here for 10 years.
Where did you grow up and live before you came here? 
I grew up in Placerville, went to college in Davis, and then moved to South Lake Tahoe. I skied at Sierra my whole life so I was pretty much just always waiting to move up here. 
What inspired you to create a local business?
We just recognized a need in the community for a climbing gym. We wanted to provide a space that was a social hub and a fun, safe space for recreation, fitness and an inclusive community.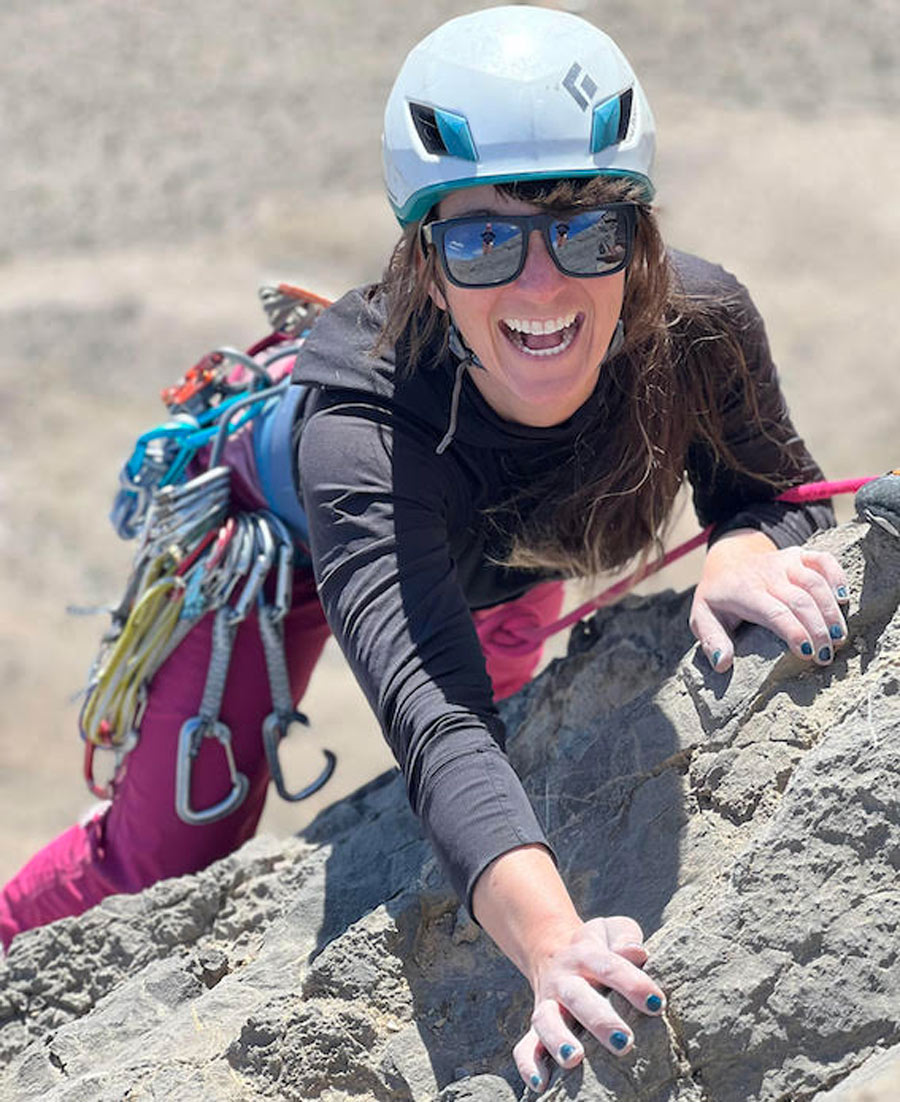 Gianna in her element.
What's your favorite Lake Tahoe town or village?
South Lake, my home.
What is your favorite thing about living in Lake Tahoe?
Quick and easy access for adventuring.
What's your favorite season in Tahoe?
Summer.
Do you have a favorite trail or area to access the mountains?
I love exploring Desolation from any of the trailheads near Emerald Bay.
What do you do for fun?
Climbing, skiing, hiking, dancing.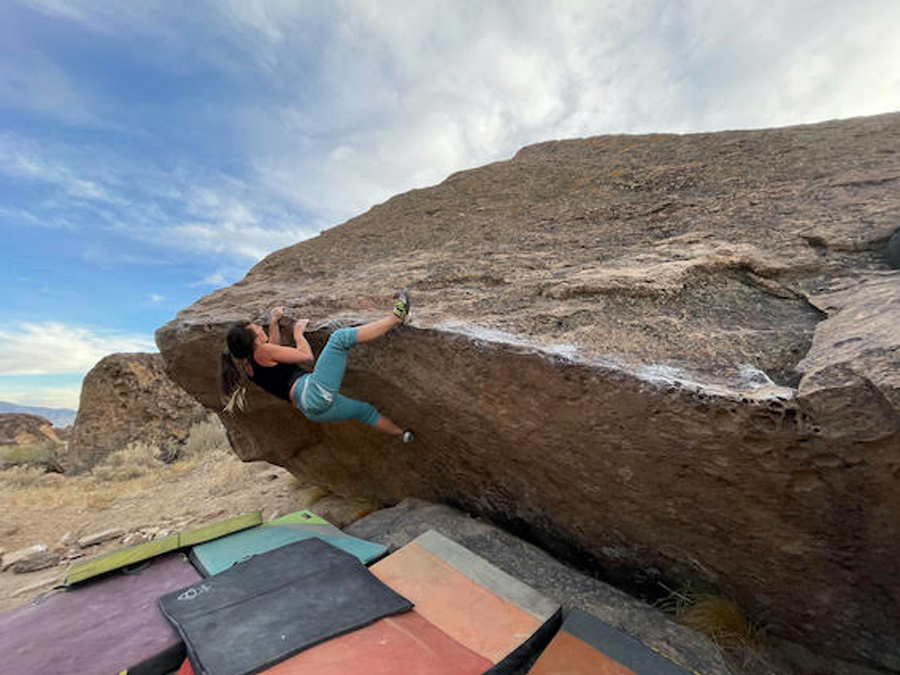 Bouldering is just one of the adventures the Eastern Sierra offers Gianna.
Describe your perfect day off.
Being up early enough to catch the sunrise, going climbing during the day and enjoying a sunset at the beach with friends. Cliche? Maybe. But it's hard to beat. 
Do you see more sunsets or sunrises?
Sunrises, for sure.
What's one thing you wish more Lake Tahoe visitors knew?
How to respect the land and clean up after themselves.
Where do you go on vacation?
I love visiting anywhere in the Eastern Sierra for climbing or skiing.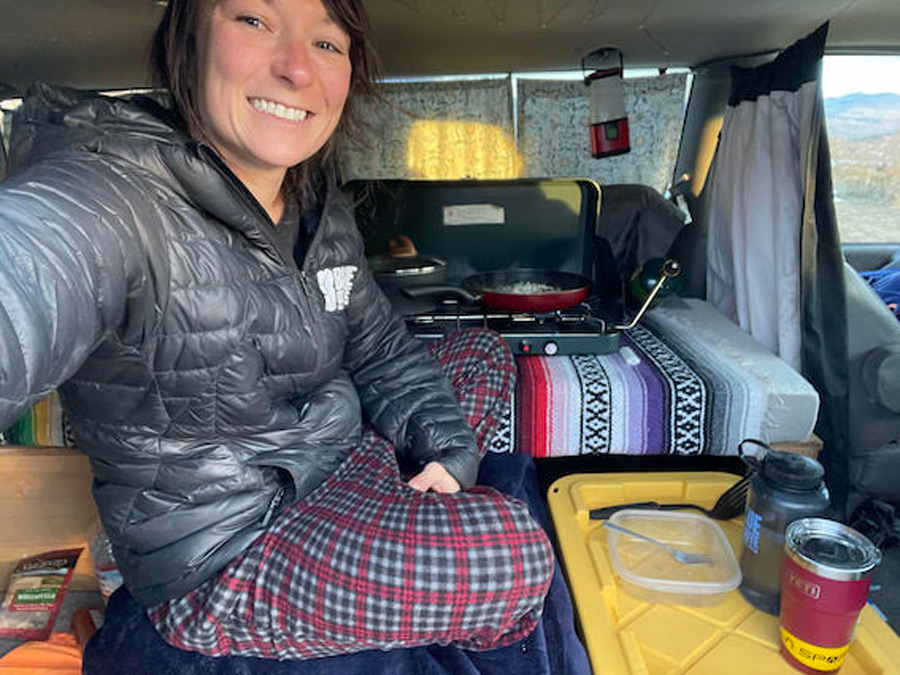 Gianna's van serves as her mobile sanctuary as she explores outside of Tahoe.
For a celebratory dinner, would you rather order take-out, go out to eat or cook something at home?
Cook something at home and have friends over. I love hosting.
What's your favorite meal of the day, and where in Lake Tahoe would you get it?
Breakfast, and the only places I ever go are Bert's Cafe or Free Bird.
What's your favorite thing about your job?
I love teaching new people how to climb, especially other women. It's an incredible sport and it's really rewarding to share it with others and see them feeling more confident and empowered.
Do you have any side hustles?
I don't make any money off it, but I love woodworking.
What's your favorite way to unwind after a busy day?
Going for a walk with my two boxer dogs or taking a nap ... depends on what kind of busy day we're talking about.
What's one item on your bucket list?
Someday I'd like to live in a big city. I've lived in small towns my whole life and it just feels like a new experience I should have. But it's also pretty hard to leave Tahoe, so we'll see if that ever happens. 
After climbing some of Lake Tahoe's finest routes with Gianna, be sure to finish the day off right with a great event. Learn more at our Daytime or Nightlife pages.
Photos courtesy of Gianna Aveni