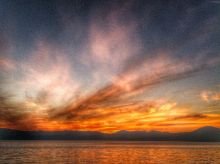 Once upon a time this land was the pristine playground for the Washoe Indians. In the area's flourishing forests, robust in the flora and fauna of the Sierra Nevada, they frolicked, hunted and lived on the banks of a glistening body of water that held much magic and mystic.
But then in 1844 U.S. explorer John Fremont "discovered" the stunning place that would one day become known as Lake Tahoe. Stumbling upon such majestic beauty, he unfortunately laid down a foundation of distorted truths. When creating his maps of the Western landscape, and believing erroneously that Lake Tahoe had an outlet into the Pacific Ocean, his division of Lake Tahoe per the border of California and Nevada was off by quite a bit. Giving a staggering unfounded 39 trillion gallons of water to the California side, his shift plays an effect still to this day. A surprising example of the many fabrications that are still told today, this story is one example of the many that will be told at an upcoming event that should be on your calendar: A Liar's Cruise.
Happening on Saturday, October 6 from 4 to 6:30 p.m., this is the fifth annual fundraiser benefiting the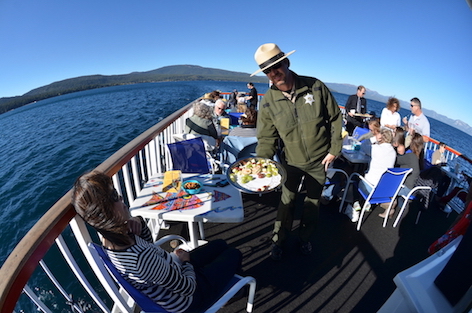 great projects and works of California State Parks in the Lake Tahoe-Donner region. In this evening of spellbinding stories, the stage is the precious Tahoe Gal, making this the cruise of all cruises and one of those events that deserves a special blog post.
A one-of-a-kind outing perfect for the entire family, A Liar's Cruise will showcase current and retired park rangers sharing their personal stories of intrigue and suspense. The tales will offer an insider's look into the adventures that these unsung heroes have faced in the forests that surround Lake Tahoe.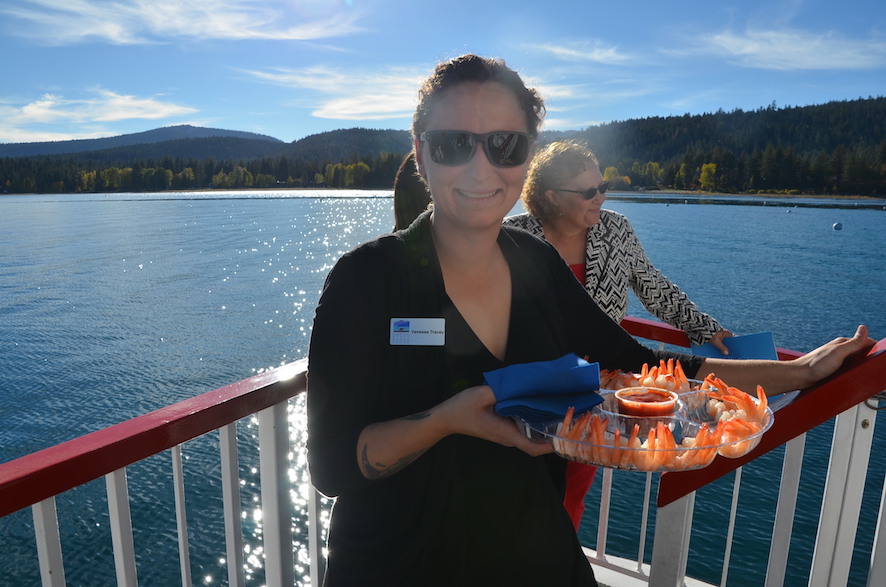 The evening is filled with other excitement beyond storytelling, with bottomless bubbly, endless appetizers and, of course, the chance to see a spectacular sunset while sailing between the beaches of West Shore and Sugar Pine Point State Park and back. To help make the memory last, there will be a live auction offering stunning treasures and adventures to enjoy later on.
Be sure to get your tickets now, as they are in short supply. All proceeds benefit the Sierra State Parks Foundations. Tickets cost $75. The boat leaves promptly at 4 p.m. so don't be late! See you there!
Please be sure to visit our Daytime and Nightlife sections to learn about other fun events happening around the lake this week and in the upcoming weeks.
Photos by Shanie Matthews and SierraStateParks.org