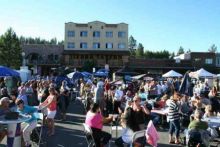 There are some great events going on this week in Lake Tahoe. In fact a few all-time favorite community activities are beginning this week, like Truckee Thursdays, and they're getting locals and visitors jazzed up. All these fun events are some of the benefits of stunningly beautiful summers in Lake Tahoe. 
Here are a few details on other must-hit activities that I'm sure going to attend!
Incline Village Farmers Market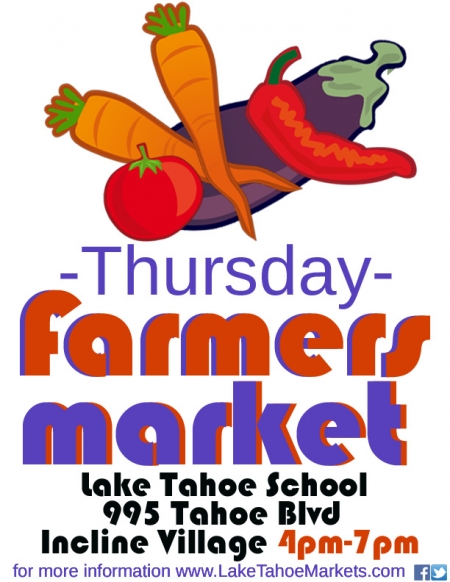 The Incline Village Farmers Market is as authentic to the meaning as possible. Filled to the brim with booths offering all sorts of homemade and locally grown goodies, this may be my favorite farmers market because of the diverse range of high quality goods offered. Happening every Thursday from 4 to 7 p.m. until Labor Day, the market has changed its location this year, now being held at the Lake Tahoe School.
Truckee Thursdays
As mentioned before, Truckee Thursdays is a definite local favorite summer outing. The historic downtown Truckee district literally is taken over by live music, a beer garden and a ton of different booths offering artisan goods and freshly made meals. There is a small farmers market as well as a kid's play area. The outdoor music is a great concert series that offers a different band each week. This week is the first of the Truckee Thursdays and it is being kicked off with a super fun band, The Deadlies. The party begins at 5 p.m. and lasts until around 10 pm. Be sure to bring the entire family, but be aware that the beer garden is sectioned off and is for people 21 and older. 
Keyser Soze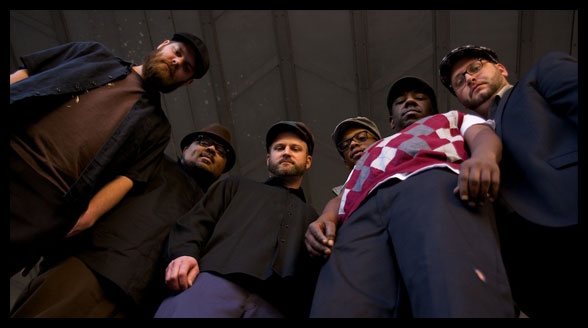 Whenever Keyser Soze comes to Tahoe, it is sure to be a fun evening. This reggae/ska/soul band is a sextet of musicianship that makes you want to dance. Their music is engaging and exciting while also offering a sophisticated jazz feel. If you're ready to party with the locals, then be sure to be at the Crystal Bay Club on Friday, June 10. The concert starts at 10 p.m. This is a 21 and older show.
18th Annual Fur Ball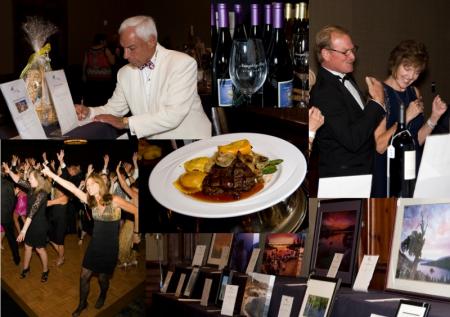 The Pet Network Humane Society is hosting their 18th Annual Fur Ball. An event that gets everybody's tail wagging, this event benefits human and canine alike. A fundraiser for rescuing homeless animals in the area, the event is known for being a hoot. Complete with a live auction, great music and a luxurious ambiance with everyone dressed in their finest evening gowns and tuxes, the Fur Ball is not to be missed. Held on Saturday, June 11, the event begins at 5:30 p.m. and ends at 10 p.m. I hope to see you there!
Snowshoe Thompson Book Sharing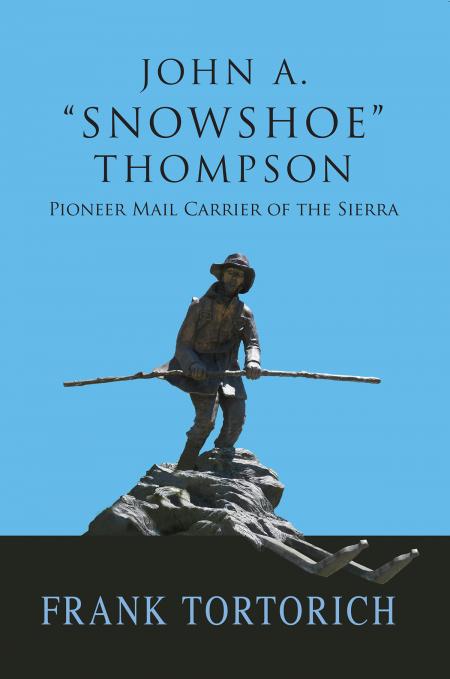 A wonderful event that pays homage to our amazing area and its rich history is South Lake Tahoe Library's Snowshoe Thompson Book Sharing with author and historian Frank Tortorich. His newest book, John A. "Snowshoe" Thompson Pioneer Mail Carrier of the Sierra, is a jaw-dropping account of Snowshoe Thompson, a true forefather to the Sierra communities we find today. The event will highlight Tortorich's rich knowledge of the history of the Sierra emigration era, making it a worthwhile outing. This a free event on Wednesday, June 15 at the South Lake Tahoe Library starting at 6 p.m.
This is just a small sample of what you can do in Lake Tahoe this week. Be sure to check out both the night and day event sections to learn more.