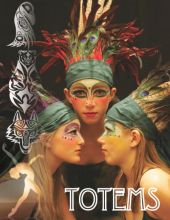 With the last week of August arriving, so is the ending of many weekly events happening around Lake Tahoe. Although it's always a little sad to see the end of the summer arriving, it's also a great opportunity to get out, enjoy the fun that's still here to be had and experience the pleasure of dwindling crowds.
There are a few events that I am excited to hit up this week. Am I going to see you there?
Thursday Wine Tastings at Village Market & Meats
This weekly wine tasting event is coming to a close, so if you haven't hit up Village Market & Meat's Thursday Wine Tastings (or even if you have), it would be a travesty to let this final extravaganza of the grape's dirty sister pass you by. Happening in Incline Village, this is a fun, community-popular event. The entry fee is a measly $5, getting you four tastes of stellar wine vintages. As a great bonus, you also get a $5 off coupon on a bottle of wine. The event is on August 25 and begins at 4 p.m. This is a 21 and older event.
Tahoe Show Body Building Competition Finals
The Tahoe Show Body Building Competition Finals is another event that doesn't happen often in Lake Tahoe. Join me at Montbleu Resort Casino & Spa to root on women of intense strength for title of best body builder. This is a NPC/IFBB ranked show and is considered to be an elite competition. The event is on Saturday, August 27, at 6 p.m. This is a family-friendly event.
Innerrhythms Midsummer Nightmare: Totems
Presented by the Lake Tahoe Shakespeare Festival the InnerRhythms Midsummer Nightmare: Totems is a spectacular one-of-a-kind opportunity to see majestic dancing in a majestic setting. An epic journey of dance that tells the story of the interlacing relationship between humans and nature, the show is a magnificent display of grace, power and skill. The InnerRhythms Dance Theatre is made of cutting-edge artists and musicians creating a show that is mesmerizing. The event is at Sand Harbor State Park in Incline Village on Friday, August 26, at 7:30. Tickets are $32 to $89 or tables for two to four people for $178 to $356. This is an all ages show.
Soiree at Sunset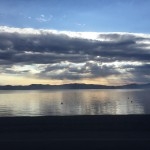 This is another finale of a fantastic get-together. The Tahoe Heritage Foundation is hosting a wonderful event that puts glamor into Lake Tahoe. The Soiree at Sunset is an evening of champagne, music and delicious sweets with the esteemed Mrs. Pope at the fabulous Pope Estate at the Tallac Historical Site. Enjoy a colorful sunset with the historical icons of Tahoe's past. An event for all people 12 years and older, this party is touted as a the chance to, "step into the shoes of the Movers and Shakers of the past." Tickets are $35 for the gathering on Saturday, August 27. The doors opens at 7 p.m.
If you are interested in checking out the other activities happening in Lake Tahoe, please visit both our day and nightlife event section.