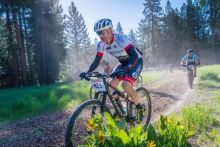 With a blistering heatwave just around the corner, Lake Tahoe is a great place for an escape. It has a reputation for a land of sanctuary and fun during these times of rising thermometers. But our little slice of paradise is even more important this weekend because it's Father's Day. Whether the fatherly figure in your life enjoys getting out and experiencing the great outdoors or would rather sit back and take in the fantastic scenery, the Lake Tahoe area is filled with many ways to enjoy life without feeling the heat.
Here are five ways to enjoy this upcoming weekend of fatherly appreciation. Wishing all of you dads out there a wonderful day. Thank you for all you do!
Suspense always makes for a great evening. The Loft, located in South Lake, is offering a line-up of world-renowned magicians to leave you wondering, "How'd he do that?!" The show is perfect for all ages, making it a wonderful outing for the entire family, giving special attention to Dad, of course. The show is 75 minutes long and is a daily occurrence, so if Father's Day isn't a possibility for you, check out any of their other shows. For the show on Father's Day, specifically, the magician on stage is the Chipper Lowell Experience, in which magic and comedy collide. All shows are at 7 and 9 p.m. Monday through Saturday. The Sunday shows (including Father's Day) are at 4:30 and 7 p.m. To save $5 per ticket, book your tickets in advance. Advanced tickets cost $32 (+tax/fees) for adults and $22 (+tax/fees) for kids. Tickets purchased on the day of the show are $37 (+tax/fees) for adults and $27 (+tax/fees) for kids.
In my opinion, Lake Tahoe has some of the best mountain biking in the world, especially if you hit it right after a nice rain. In appreciation of the single track extravaganza that the area possesses, the Tahoe Cross Country Center is hosting a memorable event for both participant and bystander. Whether or not your dad is a mountain bike rider, this is sure to be a hoot of a time. The race is based on who makes the most laps, so people watching get to see a lot of the action. The race is split into either racing one of the cross-country races or going for the full four hours as a team of two or an individual. The course consists of both single track and fire road, making it a fast and smooth flow with just a few technical sections and offering 1,350 feet of ascending and descending per lap.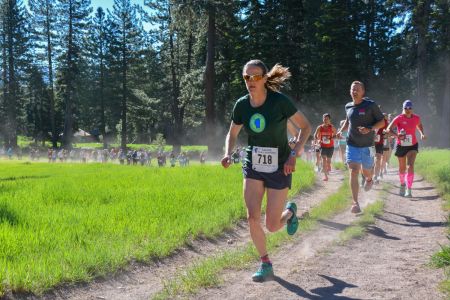 Another option for getting outside and trying your hand at competing in our great outdoors, or watching others doing so, is the Burton Creek Trail Run, also being held on Father's Day. Held in the Burton Creek State Park trail system in Tahoe City, this race is all about enjoying the splendor of the forests of Lake Tahoe while meandering through pine trees and high-elevation meadows. This competition is considered to be one of the best Lake Tahoe races offered, making it great for the athlete as well as a wonderful way to involve the entire family as the age categories go as young as 4 years old. The age-appropriate distance races include all ages and all abilities, making this an easy excuse to get the family outside and walking (or running) together.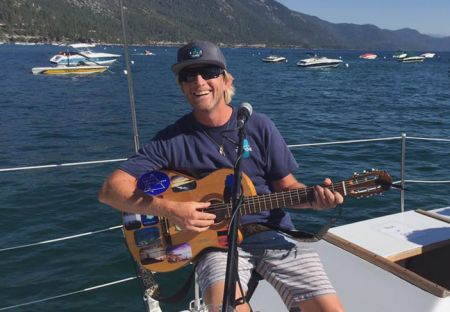 Mr. Tahoe Show
If you are looking for a relaxing outing, try being out on a boat on Lake Tahoe while listening to live music by a talented musician. Action Water Sports is offer the Mr. Tahoe Show throughout the rest of June as well as July, August and the beginning of September. While cruising the turquoise waters of Lake Tahoe aboard a stunning Sierra Cloud Catamaran, Darin Talbot (aka Mr. Tahoe) will give his signature Mr. Tahoe Show, filled with interesting tidbits about the area, fantastic music and great humor. The ship sets sail at 5 p.m. and returns at 7 p.m. The captained cruise costs $100 for adults and $50 for children. Reservations are needed in advance.
If your father appreciates Tahoe's cultural side, then you must check out Tahoe Art League's Spring Art Show. It's an exhibit that showcases the artistic abilities of local artists, and the theme is Springing Forward. The exhibit includes a wide variety of artists, styles and media and runs Friday, Saturday and Sunday until the end of June, from 11 a.m. to 4 p.m. The event helps to support the Tahoe Art League Gallery, the oldest arts nonprofit in South Lake Tahoe, providing gallery space to members as well as scholarships for local high school and community college students. 
This is just a small example of all of the fun events happening in Lake Tahoe over Father's Day weekend. Be sure to check out our Daytime and Nightlife sections to learn more. 
Photos from Tahoe.com