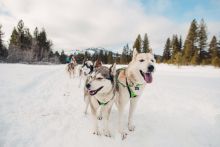 We are in the midst of a special holiday season, of sorts. With all the challenges that presented themselves in 2020, this holiday season gives us an immense opportunity to be grateful for all the goodness that exists in our lives. As the saying by Robert Braathe goes, "Gratitude and attitude are not challenges; they are choices."
Mother Nature is even getting in on the action by offering us a shining light of hope. On December 21, the first day of the Winter Solstice, Mother Nature is offering us a little gift that she hasn't given in the last 800 years. This gift from the Universe comes in the form of the incredibly rare "Christmas Star" that is created out of the two largest planets in our solar system, Jupiter and Saturn, aligning in such a way that they will appear as one to us. Maybe this is a reminder that it is through connection that brightness in life happens.
If there was any place in the world to stop and appreciate this connection, I truly believe Lake Tahoe is that place. It is one of those magical holiday landscapes that inspire a sense of oneness. With that thought and hope in mind, here five activities that inspire connection, love and togetherness, even in the times of COVID. May your holiday season be filled with immense light and love. 
Northern Lights Festival
I mentioned a few weeks back about Incline Village's Northern Lights Festival. This month-long appreciation for the holidays offers so many amazing ways to enjoy time with your loved ones while showing support for the community. A few examples of the fantastic activities happening include visits with Santa, an ongoing impressive tour of Christmas lights as well as a symphony concert. The opportunities to feel the delight of the season are numerous with Northern Lights Festival. To see the full extent of goodness happening, check out their website.
Sleigh Rides
One of my favorite ways to appreciate our beautiful Lake Tahoe surroundings during the holidays is to take time to go for a good old fashioned sleigh ride. We are blessed in the Tahoe area to have two versions of this fun outing. One is by horse. The Borges Family has created a longstanding tradition with their Borges Sleigh & Carriage Rides. To make things simple, they have multiple locations around Lake Tahoe, offering a delightful experience no matter where you are staying. If going for a ride puppy style is more your thing, check out Sierra Husky Tours. A 13-dog team of huskies and malamutes ran by Alyssa Martin and Rohn Buser, their sleigh rides are considered a favorite by both locals and visitors. As described by Martin in an article in the Tahoe Tribune, "I don't think there is anything better than going out in the snow behind a team of dogs. It's so peaceful and it's so much fun to watch them do what they love to do."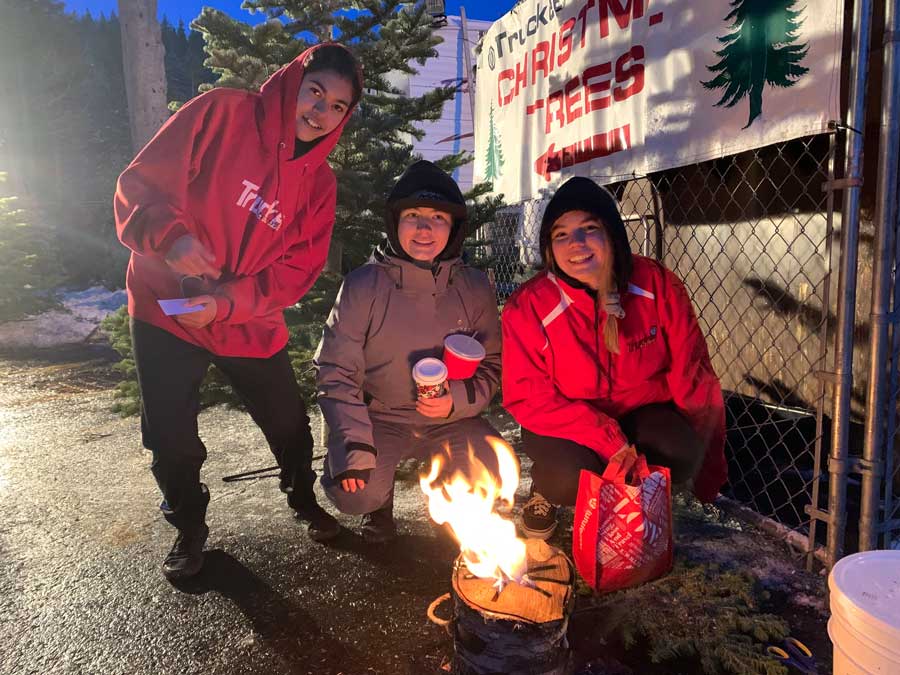 Christmas Tree Hunting
In contrast for many people living in an urban setting, one of the fun aspects of Lake Tahoe is the ability to go out and find your own Christmas tree. There are a variety of ways to do this, depending on your desire for involvement. If you are looking to go out into the forest and cut your own tree, then you are in luck. Although Christmas tree permits for the National Forest in the Lake Tahoe Basin went on sale November 16 and were sold out within 24 hours (as well as the Eldorado National Forest), there are still permits available for the surrounding forests, including Tahoe National Forest and Humboldt-Toiybe National Forest. Additional areas that are open to cutting your own tree include the River Ranger Districts of the American River, Sierraville, Truckee and Yuba River. There are also Christmas Tree Lots where the hunting for your tree is made a lot easier. A few options include Truckee Optimist Tree Lot and the Lake Tahoe Optimist Club Tree Lot in South Lake Tahoe adjacent to Lakeview Commons on Lake Tahoe Boulevard. Other places that are selling trees on the North Shore include Village Ace Hardware in Incline Village, Villager Nursery in Truckee, High Sierra Gardens in Incline Village and Save Mart in Tahoe City. On the South Shore you will find trees at Nels Tahoe Hardware South Lake Tahoe as well as Raley's at the Y and at Stateline.
Free Virtual Holiday Variety Shows
Music is one of those fantastic ways to inspire gratitude. On December 19 and 20 the Reno Jazz Orchestra is supporting the spirit of the season through a virtual production in the form of two free holiday variety shows. The two performances will be different, and both are accessible to viewers during the entire event. The show on Saturday, December 19 begins at 7 p.m. and is the first of two 90-minute productions including performances by Susan Mazer and Dallas Smith (Mazer & Smith) with Andy Heglund playing unique interpretations of holiday classics that include Klezmer music as well. This production will also feature Scot Marshall starring as "The Grinch Who Stole Christmas" with his son Graham Marshall on violin, Julien Knowles on trumpet, Ron Savage on keyboards and Andy Heglund playing the drums. On Sunday, December 20 a completely different show begins at 2 p.m. and will feature favorite holiday music and songs. Performing within this 90-minute show are guest vocalist Carolyn Dolan, with Peter Supersano playing the piano, bassist Hans Halt, Andy Heglund on the drums and the horn trio of Jim Garaventa Julien Knowles and John Bennum. All instrumentalists are prestigious members of the Reno Jazz Orchestra. Performances will be streamed live from the Good Luck Macbeth Theater in Midtown Reno and are perfect for the entire family to watch.
Holly Arts Fair
One of my favorite aspects of the holidays is giving handmade treasures to loved ones. A fantastic place to find one-of-a-kind gifts that will melt the hearts of those you love is at North Tahoe Arts' Holly Arts Fair. This extravaganza of handmade art, fine crafts and holiday specials is presented by the fabulous Artisan Shop as well as nine more talented guest artists. Beyond original art, prints and fiber arts, you will also find intricate mosaic, jewelry, sculpture, art glass, wood, ceramics, photography, note cards, eclectic wall hangings and other amazing gifts that you can't find anywhere else. This gift-finding opportunity has a little something for every person within every budget, with a little extra Tahoe magic to brighten the exchange.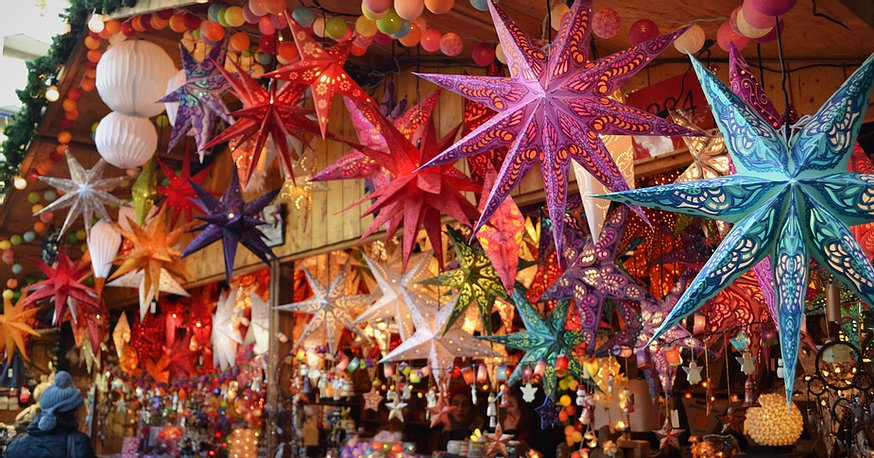 Make sure to check out our Daytime and Nightlife sections to learn about other activities happening around Lake Tahoe during the holidays and beyond.
Photos from Sierra Huskies, Truckee Optimist Club & North Tahoe Arts.