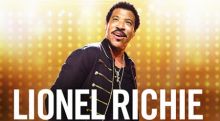 All I can say is, Thank Goodness for Lake Tahoe! There is nothing better than enjoying the sweet reprieve of the hot August sun by jumping into the cold water of Lake Tahoe. And a little secret ...  I truly believe that Lake Tahoe has healing effects. I have had too many occurrences of taking a swim on the East Shore of Lake Tahoe with a twisted ankle or sore neck only to come home free from pain. It is truly magical. Try it for yourself if you don't believe me!
But there is another bonus associated with that blue-green body of water, and that's all the great fun there is to be had after you're finished swimming and sunbathing. Here are a few activities that I'll be sure to be partaking in this coming week. 
Galactic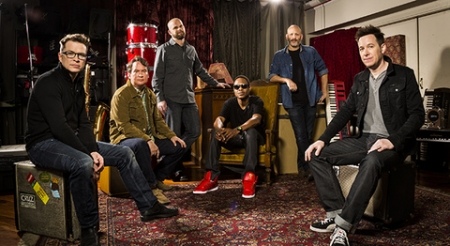 Galactic is one of those bands that frequents Lake Tahoe from time to time, and each time they come it is a travesty if you miss them. That is if you like to dance. Galactic is one of the best groove bands out there. With more than two decades of musical genius experience, this New Orleans band takes artistic boundaries to another level, all the while making sure the listener is grooving. The concert is at the Crystal Bay Club on August 11, with the show starting at 9 p.m. Tickets are $25 in advance or $28 at the door. This is a 21 and older show.
Cool Car Cruizen Fridays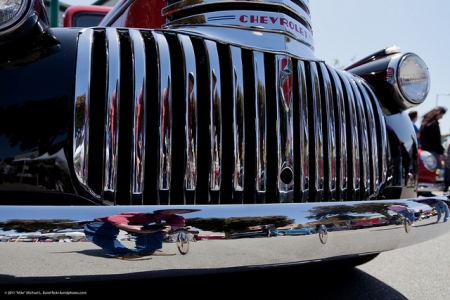 If you enjoy the beauty of an antique roadster, than you must check out Good Sam Safe Ride's Cool Car Cruizen Fridays. Happening each and every Friday until October 7, this event brings out all the stellar rides around Lake Tahoe. If you have a cool car yourself, be sure to enter. Registration is free. Car showings are held at the Heavenly Gondola on Highway 50 in South Lake Tahoe beginning at 5 p.m. 
Lionel Richie In Concert
I am excited beyond belief that Lionel Richie is coming to Lake Tahoe. Happening Saturday, August 13, at 8 p.m. at Harvey's Lake Tahoe in South Lake Tahoe, this is going to be a show that will make the goose pimples come alive. Lionel will be playing all his old hits, so be ready to sing along. Tickets range in price from $100 to $300.
Lake Tahoe Music Festival Sunset Serenades At Sugar Pine State Park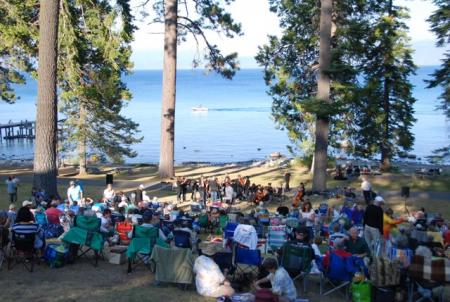 Another exceptional opportunity to see quality music live is at the Lake Tahoe Music Festival Sunset Serenades at Sugar Pine State Park. A combination of exquisite views and divine classical music, this event is for those who enjoy the finer things in life. This is an outdoor concert, so be sure to bring a lawn chair, blanket and your own picnic. The concert is free and plays from 5 to 7 p.m. This is a fabulous occasion for all ages.
Tahoe Wildflowers
One of the truly special aspects of Lake Tahoe is our incredible wildflowers. They make the outdoor environment that much more beautiful (if that's even possible!). The South Lake Tahoe Library will be giving Tahoe wildflowers due appreciation by bringing in Roger Rosenberger on Tuesday, August 16, at 6 p.m. A wildflower photographer extraordinaire, he has come to share his overflowing knowledge of the Sierra's softer side with his current season's photography. He will be joined by Julie Carville, a guidebook author who just released an excellent book, Tahoe's Spectacular Wildflower Trails. This book is being touted by locals as a must have for anyone enjoying Tahoe's forests. This is a free event for all ages. 
This is just a wee example of all the entertainment happening in the Lake Tahoe Basin. Be sure to visit our nightlife and day event sections to learn more.