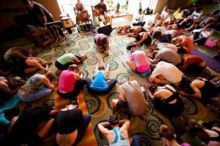 This is a huge week in Lake Tahoe! There are two events happening that are top notch, must do activities. Of course I will divulge the information in a bit on what these two activities are, but it is safe to say that this is a great week to be at the lake.
So what's all of the excitement about? Check it out!
The Kinsey Sicks & Chicks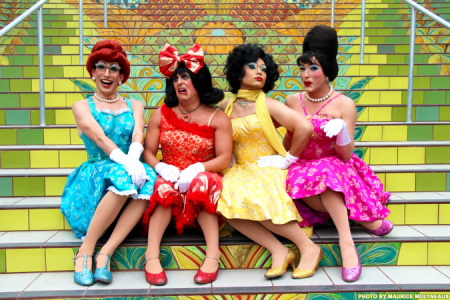 But first, let me tell you about The Loft Theater in South Lake Tahoe, which is hosting The Kinsey Sicks & Chicks, giving opportunity for some great laughs. Happening on Wednesday and Thursday, July 12 and 13, at 9 p.m., this four-some of hilarious drag queens brings sharp satire, a cappella singing and incredible humor to the stage. The New York Times considers them to be "one act that should not be missed." Now that's saying something! With such high accolades it isn't hard to believe that The Kinsey's are one of the must see comedy-musical acts in the U.S. at the moment. It's hard to let an opportunity like this pass you by. Tickets are $30.75 and seating is limited.
Wanderlust Festival
The first of the major happenings that I'm super excited about is Wanderlust Festival. A yoga, meditation and concert gala, this get together brings in an extra 10,000 people into Squaw Valley during the Thursday to Sunday festival. And for good reason too. The immense amount of talent in the yoga field that Wanderlust brings is incredible. Some of the all-time best teachers in yoga and meditation come to the valley to share their wisdom. This beautiful sharing is interlaced with live musical acts happening throughout, with big name acts at night (especially Saturday) and a huge amount of vendors offering snazzy goods for purchase. This is, most definitely, a positive transformational experience. I have attended for four years in a row and wouldn't miss it for the world. Activities run nonstop from 8 a.m. until late in the night all four days of the festival, both at the base of Squaw Valley and at Highcamp, located at the top of the Squaw Valley Cable Car. This is a wonderful event for the entire family.
Sting & Peter Gabriel in Concert
The other huge happening this week is musical superstars Sting & Peter Gabriel coming to South Lake Tahoe for their combined concert, Rock, Paper, Scissors. These two exemplary artists are uniting for a once-in-a-lifetime opportunity to see these amazing musicians in person together! The outdoor concert (another huge bonus) at Harvey's Lake Tahoe is on July 15, starting at 7 p.m. Front floor tickets are selling for $255. The rear floor seating sells for $135.50 and the bleacher seating is $89.50.
Wine Tahoe Wine Tasting
Another wonderful get-together for those who enjoy wine is the Wine Tahoe Wine Tasting extravaganza happening on Tuesday, July 19. The North Tahoe Events Center in Kings Beach is hosting a fabulous tasting of Boisset Collection of Wineries in California and France. This is a grouping of wines such as JCB, Raymond Vineyards, Buena Vista, DeLoach, Frenchie as well as others. This is a monthly event, happening every third Tuesday of the month with each event highlighting a different grouping of wines. The tasting is from 5:30 to 7 p.m and is free to join in, though space is limited to 12. Please email info@winetahoe.com or call (925) 683-1520 to reserve your seat. This is an event for people 21 and older.
Wednesday Night Fun Runs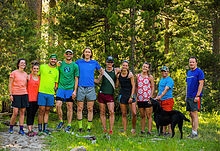 Another weekly activity that makes me love the summer is the Wednesday Night Fun Runs. Put on by Alpenglow Sports, this is a wonderful way to meet locals who love the outdoors. The group meets at the Tahoe Cross Country Ski Area located at 925 Country Club Drive in Tahoe City. The run is purely for the joy of moving and is not a competition. All levels are encouraged to join. The run is between 3 to 7 miles in length and is more about making friends who enjoy outdoor activities than beating your best time. Be sure to bring your favorite beverage for the after-run tailgate party. The group meets every Wednesday, including this coming Wednesday, July 20, at 5:30 p.m.
This is just a quick look at some of the events happening in Lake Tahoe this week. Please visit our day and evening event sections to learn more.