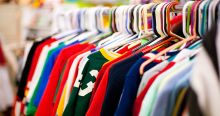 There is something special about finding amazing items in a thrift store ... an object once discarded now able to find a new, loving home instead of going to the landfill. It's thrilling to find that one item that makes you feel like you've found a treasure that was meant for you alone. The Lake Tahoe area has an abundance of thrift stores holding those gems. Keep reading to learn about 10 of my favorite thrift stores throughout the basin.
Photo: Items you never knew you needed are waiting for you at Tahoe Merchant.
Tahoe Thrift
South Lake Tahoe
Owned by a local family that decided to leave their busy city life for the beauty and solitude of Lake Tahoe, Tahoe Thrift is their offering to the community. Choosing to sell items that represent Tahoe, Tahoe Thrift is a fantastic representation of local living. It's filled with furniture, household goods, artwork, clothes, decorations and many other treasures, and you're sure to find a little something that you need or maybe that item you just can't live without.
Lakeview Thrift Store
South Lake Tahoe
Located near the bowling alley, Lakeview Thrift Store is a fantastic place to peruse the aisles while enjoying being near the lake. It's an eclectic store filled to the brim with fun stuff, so there are hours of browsing to be had in this little shop. You'll find items such as clothing, furniture, jewelry, tools, kitchenware, books, crafts, yard art and Rustic Gold. It's important to note that their hours change depending on the season, with summer hours being the longest.

Photo: Shopping at The Attic benefits Barton Health's community health efforts.
The Attic Thrift Store
South Lake Tahoe
As a part of Barton Health, The Attic is not only an enjoyable shopping adventure, it's also a great way to give back to a system that is invoking more wellness in our community every day. But that's not the only reason that The Attic has been a part of the shopping scene of South Lake Tahoe since 1962. It's also a place that is a surefire hit on finding something that you are going to treasure forever. Known for their ability to dress you from head to toe in fashions that can't be found elsewhere, The Attic is also a wonderful place to go to find household and office items. 
Tahoe Merchant Thrift
South Lake Tahoe
When you think of the words thrift store, the image that goes along with it most likely looks a lot like Tahoe Merchant Thrift. It's packed full of goodies, and there are treasures-aplenty to be found if you have a little time to rummage around. In fact, Tahoe Merchant Thrift has a reputation as a great place to go if you are looking for tools. They have a great selection of clothing, cookware and jewelry as well as a large selection of ski gear for adults and children.
Tahoe City
As the only thrift store in Tahoe City, Pass It On Thrift is known among North Shore locals as the place to go for finding costumes for party nights or Halloween. It is also the place to go for vintage ski wear that will make you the bell of the ball on any ski slope. Filled to the brim with clothing, they also have furniture, household items, books and other miscellaneous stuff in the back area.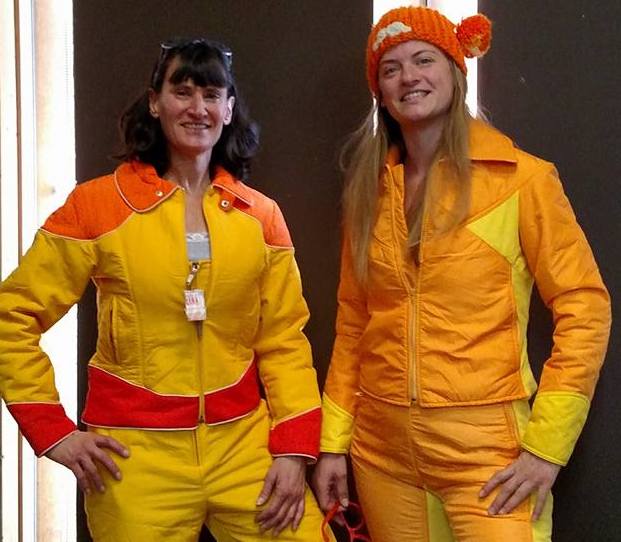 Photo: Get your vintage slope fashion at Pass It On Thrift.
Beautiful Mess
South Lake Tahoe
Known as a hip, modern vintage shop that also has thrift items, Beautiful Mess is a fantastic place for enjoying a rainy day at the thrift store. It's filled with impressive clothing, jewelry and wall art as well as shabby, chic furniture and one-of-a-kind boutique items. This is also the place to stop by if you enjoy wheeling and dealing for your treasures. The owners are known for their exceptional haggling abilities.
Pet Network Thrift Store
Incline Village
Supporting the Pet Network Humane Society, Pet Network Thrift Store is the place to go if you are hoping to support homeless animals of the area. All the proceeds from purchased items go to support this amazing organization that does so much throughout the basin. The store itself is clean, well organized and split up into different sections, making browsing a breeze. The selection is outstanding, and their book selection is known around town as one of the best used book options.
Karma Tahoe
Incline Village
Karma Tahoe is more than a thrift store. Karma Tahoe is the definition of giving back. Working from the motto of, "Purchasing preloved items is good for the environment, our local economy and most of all YOU!", this is a place focused on offering gently loved, second-hand high fashion. Recognizing that the fast-fashion industry produces 10% of all humanity's carbon emissions and is the second-largest consumer of the world's water supply, Karma Tahoe strives to offer an ever-changing, unique inventory that provides patrons with outstanding designer clothing, handbags and women's accessories as well as entire sections dedicated to men's and children's seasonal essentials. They also have mountain and athletic wear.
Unique Boutique
Truckee
A little boutique shop off the beaten path but well worth the find, Unique Boutique is where the locals go for outrageous outfits and eye-catching Burning Man costumes. The space may be tiny, but it is packed full of those special, one-of-a-kind finds that stay in your closet forever, because you'll never find something like it again. The space also has its fair share of wigs, eyelashes, fishnets and all of the accessories that a good theme party costume needs.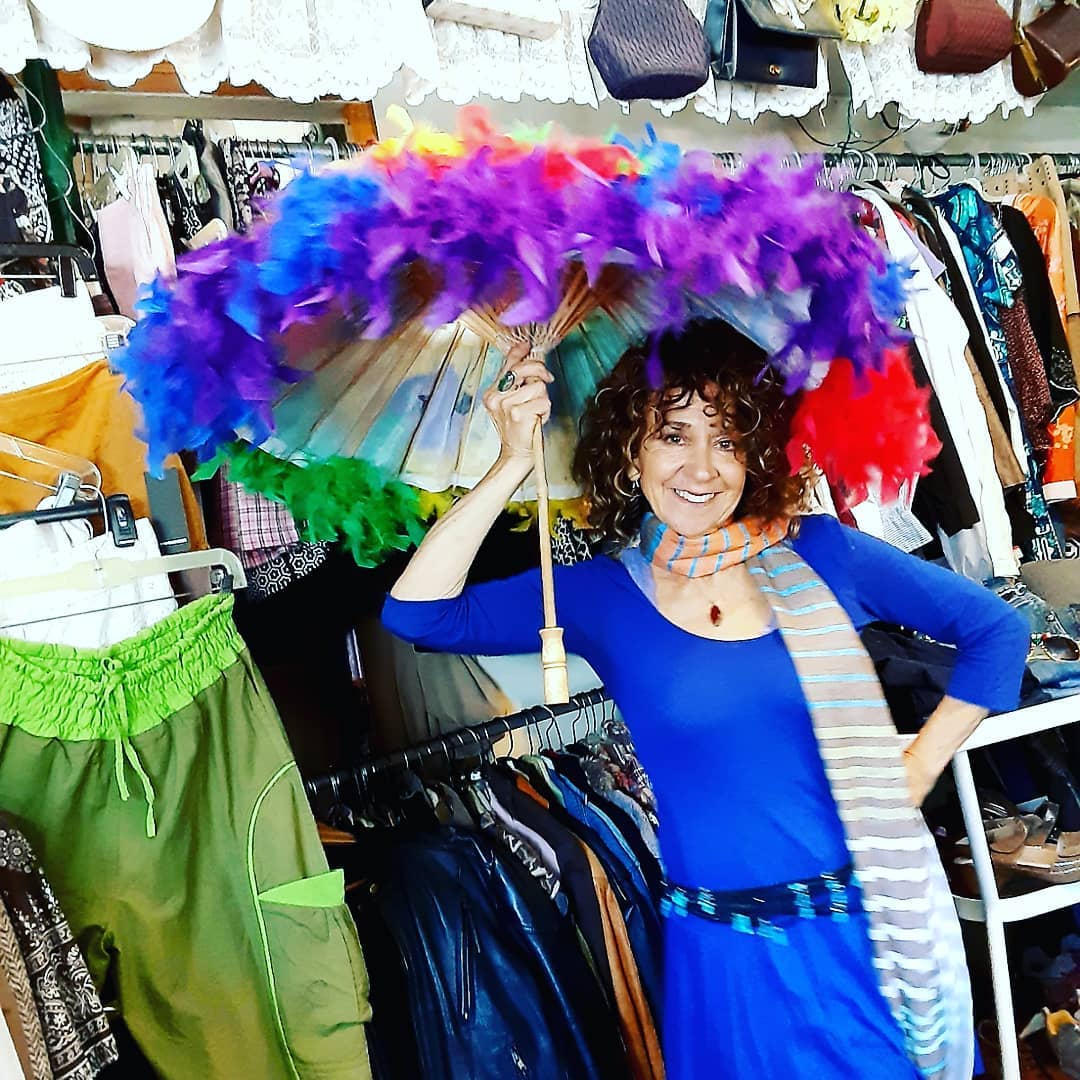 Photo: The owner of the Unique Boutique, Vivian, is as fun as her merchandise is.
Echo Blue
Truckee
Voted Best Ladies Consignment Shop and Gift Shop in Truckee Tahoe, Echo Blue is, honestly, one of my favorite go-to places for a cute outfit. I love meandering through their stuffed racks, eventually finding an arm-full worth of clothes to try on. I don't think I've left there without a treasured find or two. Echo Blue opened its doors in 2011 after its children's consignment version, Mountain Kids, born in 2006, found impressive success. The two shops are now conjoined and offer women and children the opportunity to find unique, affordable and environmentally conscious clothing and accessories all in one place, making life simple.