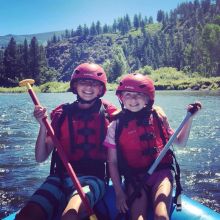 As the days grow shorter and the air crisps with the arrival of autumn, Lake Tahoe begins to reclaim its serene charm. The beaches, once bustling with summer crowds, now offer a tranquil escape. The hiking trails, devoid of large groups, resonate with the sounds of forest creatures preparing for winter. Meanwhile, the ski resorts are diligently gearing up for the upcoming snow season. Lake Tahoe enters a special time of year when the pace slows down, allowing you to truly savor the natural beauty that surrounds you.
Fall happens to be my favorite season in Lake Tahoe, and it's not just because of the soothing ambiance brought by cooler temperatures and fewer visitors. It's also the season of fantastic deals, from outdoor adventures to clothing, group activities to dining discounts. If you're looking to save some money while enjoying the best of Lake Tahoe, read on to discover 12 deals offered by our local businesses.
Photo: Smiles are contagious at IRIE Rafting Co. Photo courtesy of IRIE
Truckee
IRIE Rafting Co, one of the top river rafting companies in the area, is offering enticing deals as their season winds down. Mention Tahoe.com to receive a $5 discount on your river excursion. They also have special discounts for groups and military personnel.
The Hot Spot (Formerly All Fired Up! Paint Your Own Pottery Candlemaking and More)
Tahoe City and Sparks, NV
Unleash your creativity at The Hot Spot, where you can craft pottery, make candles and more. For a limited time, enjoy a 10% discount on any purchase.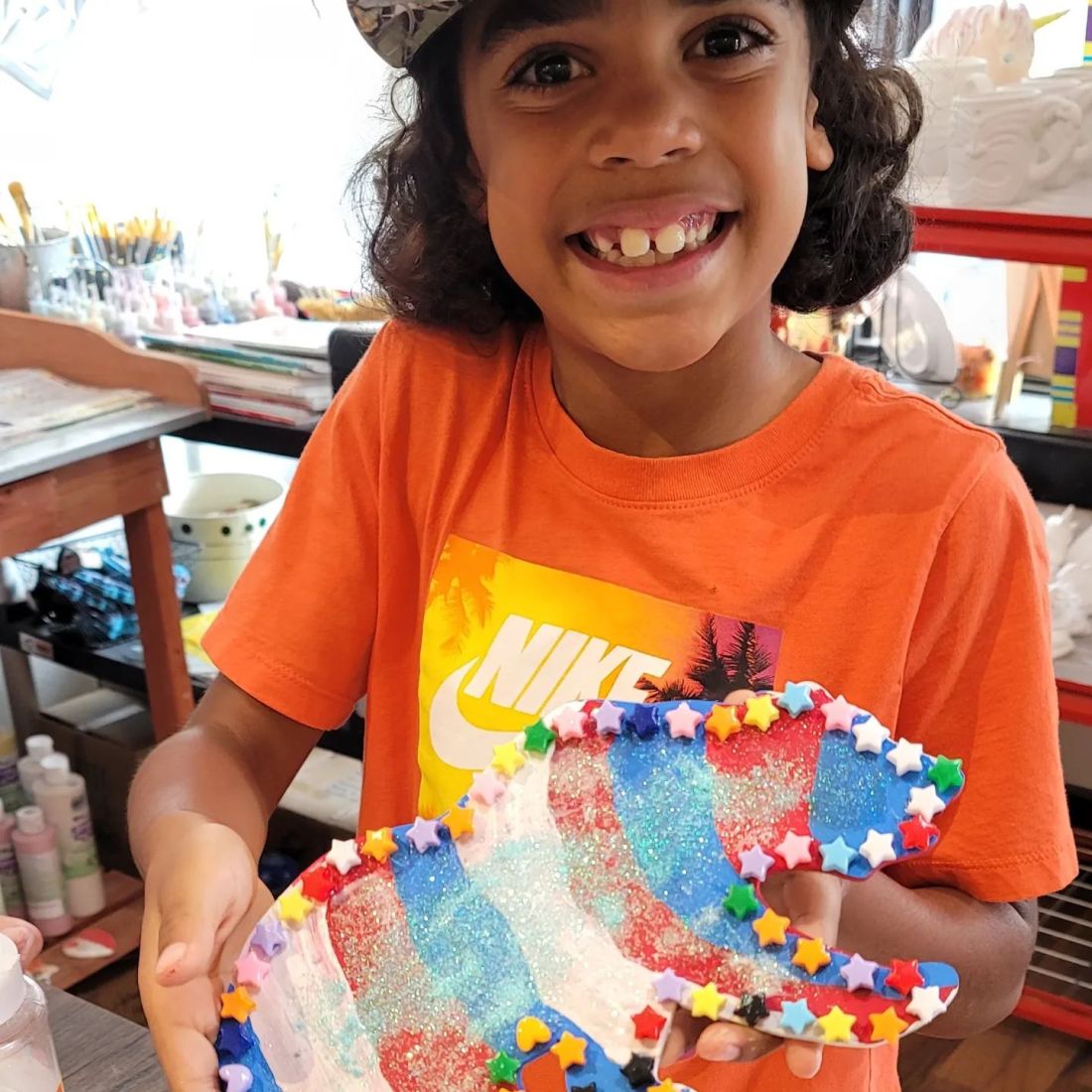 There is something special about the smile attached to creative imagination. Photo courtesy of The Hot Spot
Truckee, Soaring Ranch, Incline Village, Blairsden 
Mountain Hardware & Sports, your go-to store for hardware, outdoor apparel and sporting goods, is offering 15% off your first online purchase.
South Lake Tahoe
Orchid's Thai Cuisine, a favorite restaurant known for its flavorful dishes, is offering a 15% discount to all first responders.
Truckee
For pet owners, Truckee-Tahoe Pet Lodge is the perfect spot for cat and dog boarding. New clients can enjoy a 50% discount on boarding. Just give them a call to redeem the offer.
Truckee
Bluestone Jewelry & Wine combines wine, art and jewelry in a unique setting. Visit their Truckee store for a free bottle of wine with any purchase of a wedding item.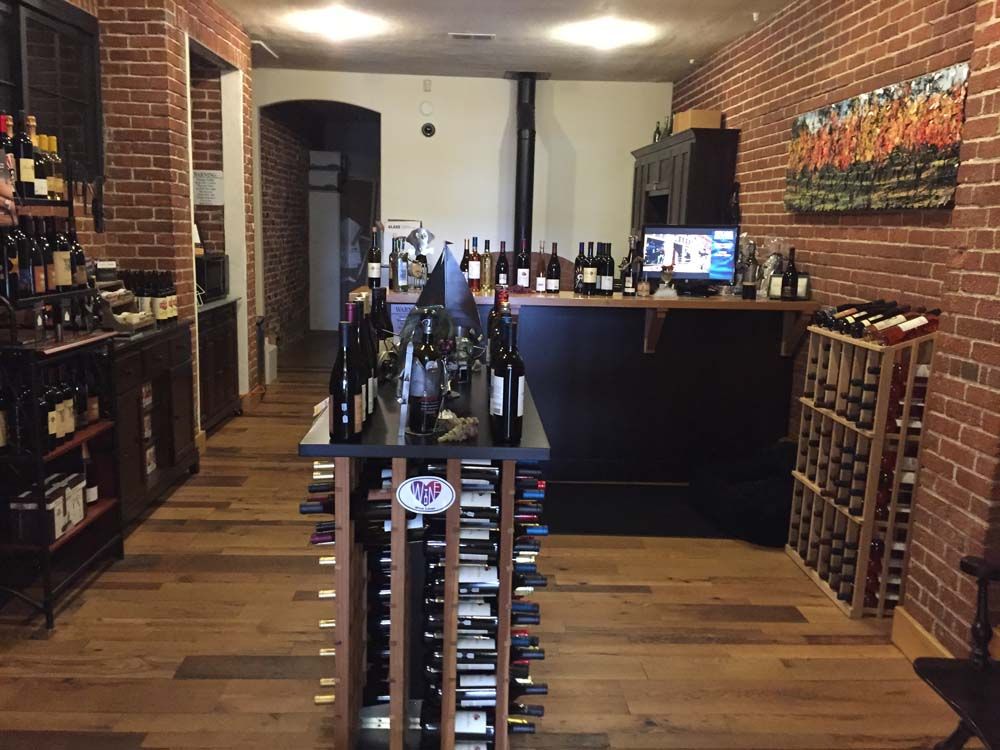 The wine selection at Bluestone Jewelry & Wine is simply exceptional. Photo courtesy of Bluestone
Carnelian Bay
CB's Bistro, a local favorite, serves up delicious meals and daily specials. Mention Tahoe.com to receive various discounts, including $1 off a medium pizza, $2 off a large pizza or a free kids' pizza with a large pizza order. They're also offering 10% off to-go orders with the code 10TOGO.
Will & Ivey Children's Boutique
Stateline
Will & Ivey offers eco-friendly children's clothing and accessories. Enjoy a 10% discount on all clothing and subscribe to their newsletter to receive an additional 10% off your first order. They also provide a buy now, pay later option.
Truckee
Jack + Emmy is a store specializing in unique children's products. Sign up for their newsletter to get 10% off your purchase.
Washoe City
Sol Cannabis, located between Reno and Carson City, offers a 10% discount to veterans and seniors. Explore their facility and enjoy a Tahoe-inspired cannabis experience.
South Lake Tahoe
For specialty hobby gear and toys, Toy Maniacs is the first place to check on the South Shore. A family-owned business with more than 40 years of experience in the toy industry, they offer a nice range of products you are not likely to find anyplace else in the Tahoe Basin. Enjoy a 10% discount for seniors and locals.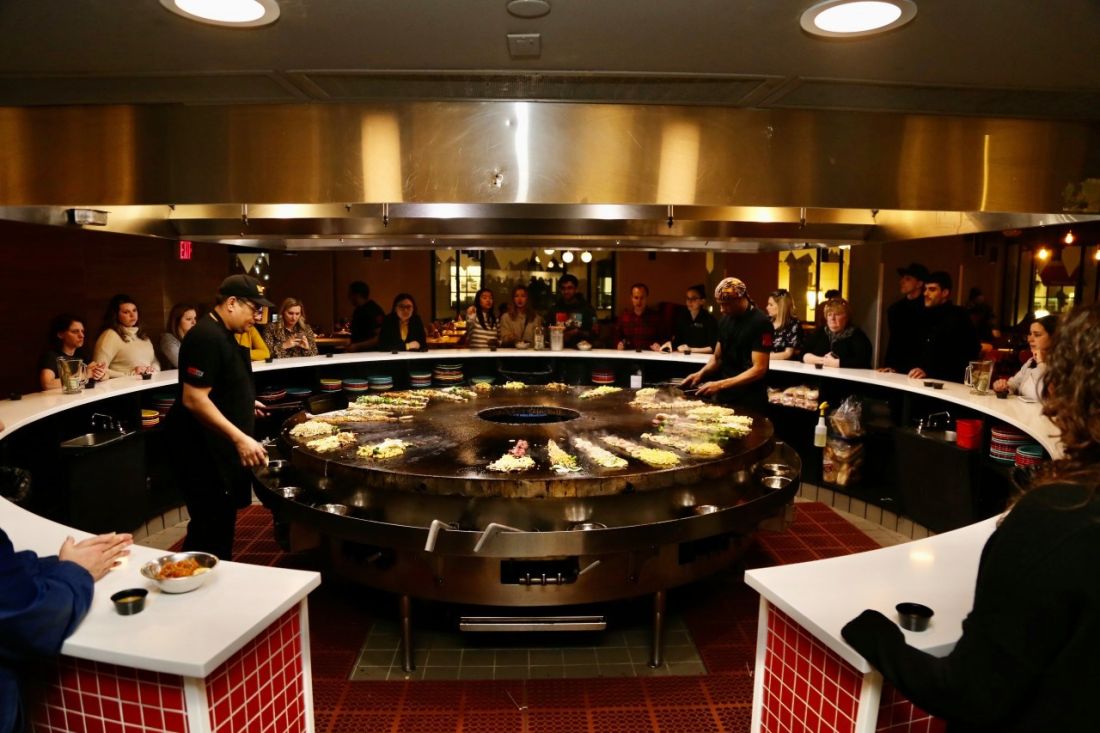 The experience offered by FiRE + iCE will become a treasured memory of fun for the entire family. Photo courtesy of FiRE + iCE
FiRE + iCE Interactive Bar + Grill
South Lake Tahoe
FiRE + iCE is a create-your-own-meal dining experience in South Lake Tahoe. From seasoned foodies to selective children, everyone can create a delicious meal at FiRE + iCE. If you are lucky enough to have your birthday in the fall, be sure to take advantage of their VIP club and get a birthday dinner free of charge.
These fantastic deals from local businesses make fall the perfect time to explore Lake Tahoe while keeping your wallet happy. Don't miss out on these opportunities to experience the best of the season! To make your trip that much better, be sure to combine your autumn discounts with a fun event. Learn more at our Daytime and Nightlife pages.