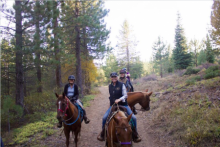 The Lake Tahoe summer is slowly winding its way to a finish. The feeling of fall is saying hello in the early morning air. The leaves are starting to turn. And some of the best activities that happen throughout the summer are fast approaching their last event.
There are some activities coming up this week as well as in the near future that deserve extra attention. 
Truckee Thursdays
If you haven't checked out Truckee Thursdays, then you have to come down for the finale of the summer happening this Thursday, August 17. Truckee Thursdays is a huge community block party that is stacked full of fun, including live music, artisan goodies, fresh food and drink as well as spectacular people watching. This is a free family friendly event that happens from 5 to 8:30 p.m.
Cowgirls and Cocktails Trail Ride
For those who love horses, come join in an evening trail riding at the Tahoe Donner Equestrian Center with the Cowgirls and Cocktails Trail Ride. The event includes beer, wine and appetizers as well as a lovely meandering ride through highland meadows and forests. The ride is for both cowgirls and cowboys and runs from 5 to 6 p.m. There are rides scheduled for this Friday, August 18 as well as August 25, September 1, September 22 and September 29. The event costs $65 and is for adults ages 21 and older.
Lake Tahoe Music Festival

If you enjoy the beautiful sounds of a 20-Piece Academy Orchestra, please choose an evening this week to partake in Lake Tahoe Music Festival. A concert series that is composed of amazing student musicians from around the United States, the orchestral magic is under the direction of Maestro Timm Rolek. Each evening will be held at a different location, with each venue offering music, ballet, food and wine. It is suggested to bring a picnic, low-back lawn chair and wine to help with enjoying the evenings of music and dance. Thursday, August 17, will have a showing at the West Shore Cafe in Homewood, whereas Friday, August 18, is at the West End Beach in Donner Lake in Truckee. Saturday, August 19, is at the Gatekeeper's Museum in Tahoe City, and Sunday, August 20, is at PJ's at Gray's Crossing in Truckee.
Photo: Lake Tahoe Music Festival
Broadway in the Park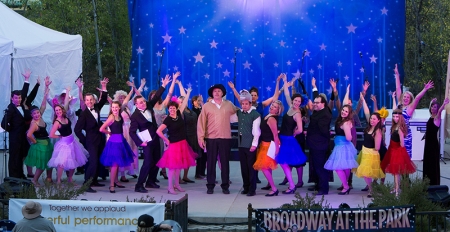 One of the great aspects to Truckee is the awesome outdoor amphitheater that showcases fun plays and live music. This weekend is extra exciting as a Broadway show is coming to the stage with Broadway at the Park. A cast of 45 performers will offer "Broadway Through the Decades" that lets spectators enjoy favorite musicals from the 1940s up through today. Bring a picnic, blankets, wine and low lawn chairs to help improve the event. There will be crepes, brownies, cookies, wine, beer and hot drinks available for purchase. The show is on Saturday, August 19, and starts at 7 p.m. Tickets cost $19.50 for adults, $16.50 for ages 18 to 25 as well as seniors and $11.50 for kids ages 5 to 17. This is an all ages show. 
Tahoe Vista Paddlefest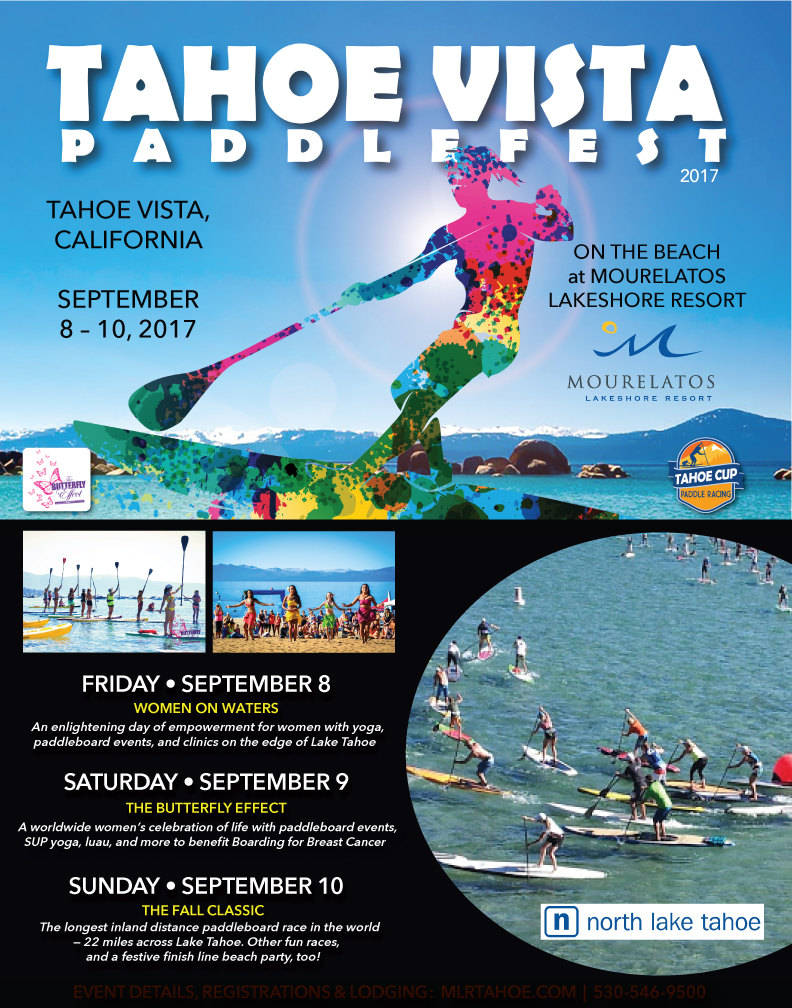 This is an event to put on the calendar. Mourelatos Lakeshore Resort is hosting a three-day extravaganza that shouldn't be missed: the second annual Tahoe Vista Paddlefest. The festival will be filled with fun and excitement including special events on Friday, Saturday and Sunday. The culmination of the festival is the Tahoe Cup Paddle Racing Series on September 10 that will put paddlers to the test with a 22-mile paddleboard race. The festival runs September 8, 9 and 10, with action happening all day long. This is a free event for spectators.
Please visit our daytime and nightlife sections to learn about other events happening in Lake Tahoe this week and in the future.
Photos: Tahoe.com