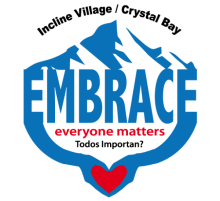 When I first moved to Lake Tahoe in 1995, it was because of the skiing. Squaw Valley's amazing terrain pulled me in. But I stayed because of the people. The communities in Lake Tahoe have a special breed of love and kindness that is hard to find elsewhere in the world.
In times like these, it's connection and support for one another that are going to get us through. Sometimes in moments of uncertainty, we don't know where to turn or what shoulder is safe to cry on. For this week's blog post, I want to highlight a newly formed organization that is lending that needed hand to individuals and businesses in the Incline Village area, Embrace Incline.

Built on the foundation of the security that comes from a good hug, a form of physical contact that is missed now more than ever, Embrace Incline hopes to recreate the embrace in a virtual way. The network's mission is to bring into reality the truth of the statement "It takes a village" by highlighting the strengths of all the people in this community. Embrace Incline is hoping to preserve the livelihoods, support and relationships that have made Lake Tahoe shine while embracing the notion that everyone matters.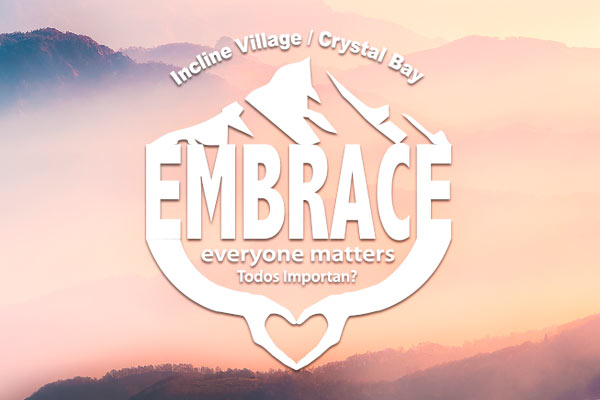 Embrace Incline started as a one-stop shop for COVID-19 resources and information. With our case numbers still increasing, this privately funded website is a beautiful plethora of helpful resources to guide individuals, families and businesses along this unknown journey. One way it helps is by highlighting the mom-and-pop businesses, who really need support during these times. One objective of the website is acting as an up-to-date information source for small businesses that are open and ideas for how to support them. 
But Embrace Incline is branching out from its COVID-information origins into a much more broad-stroke site to support the Incline Village and Crystal Bay communities.
One sector of Lake Tahoe that Embrace Incline celebrates is the heroes of the community: the nonprofits. Some of the organizations that Embrace Incline uplifts include Tahoe Family Solutions, Sierra Community House (and there action of delivering food to 500 families throughout the North Shore) and the Boys and Girls Club North Lake Tahoe and their serving of 600 family meals several times a week in Incline Village, Kings Beach and Truckee.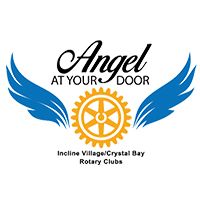 Embrace Incline also helps people help others. They are partnered with Angel At Your Door Community Assistance Program, which was started by the Rotary Clubs in Incline Village. The program assists local families and businesses and is need of volunteers to share their time and unique talents. 
Keep an eye on the Embrace Incline site because it's growing and changing to offer more community support.
Together we can bring wellness back into our own lives, our families lives and the life of our communities. Quoting the words of Lucius Annaeus Seneca, "Wherever there is a human being, there is an opportunity for a kindness." And it is when we work together that we collectively support and strengthen our commitment to our neighbors and community overall.
To further help support our locals, please be sure to check out our Daytime and Nightlife sections to learn about events happening around the lake. 
Photos courtesy of Tahoe.com and Embrace Incline