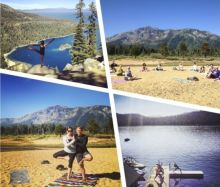 With summer in the full-blown July, this is the time of the year that this beautiful area of mountains and lake really offer their kindness. The higher elevations bring the hot summer temperatures lower in comparison to areas like Sacramento and Reno. The lake brings yummy reprieve from the heat with its silky cool water. And the evening breezes complement the sherbet colored sunsets that frequent the summer skies. 
Lake Tahoe pretty much has it going on in the middle of summer, and I'm so grateful to be in a place that gives love instead of heat bashing.
With the more comfortable environment to play in, it makes it easy to partake in all the fun happening this week. Here are a few activities that are highly recommended.
Live at Lakeview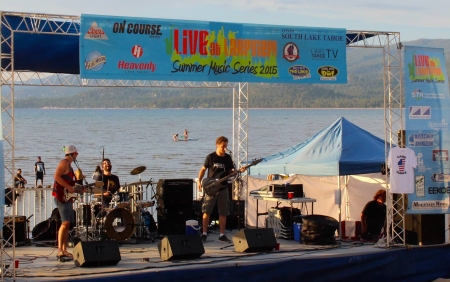 Live at Lakeview is your opportunity to enjoy local bands playing great music on the shores of South Lake Tahoe. A weekly music series that happens every Thursday at 4:30 p.m., Live at Lakeview is a wonderful opportunity to take in the beautiful sunset while enjoying a picnic on the beach and listening to great tunes. You can't go wrong with that! The concert series is held at 1004 Lakeview Avenue. Bring the entire family for the fun.
Cowgirls And Cocktails Trail Ride
Imagine galloping through the highland meadows and forests of Lake Tahoe on a handsome horse. Surrounding you is the magical ambiance of the evening air, sparkling with the light of a beautiful sunset. Next to you are new and old friends, cowgirls and cowboys also enjoying a guided tour by horse. This can be your reality on July 29. At 5 p.m. meet at the Tahoe Donner Equestrian Center in Truckee for the Cowgirls and Cocktails Trail Ride. This is a super fun event that is followed up with beer, wine and appetizers, not to mention great conversation. Cost is $65 or $35 if you have your own horse (members of the Equestrian Center get a small discount). In addition to the July 29 outing, there are rides on August 19, September 2 and September 23 as well. This is a 21 and older event.
Glow Golf Night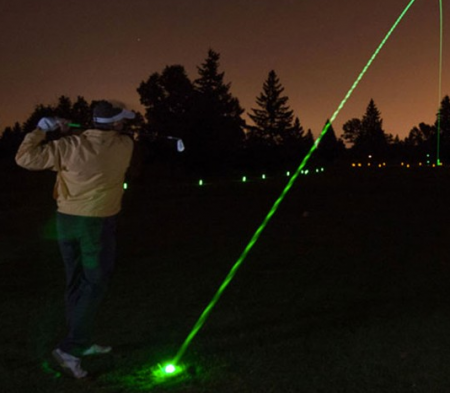 If you're looking for an entertaining evening for the entire family, check out Tahoe Donner Golf Course's  Glow Golf Night. A stellar night of golf contests and putting games, Glow Golf Night is a way to win prizes, enjoy fabulous food at The Lodge Restaurant & Pub and share time with friends and family. Tahoe Donner Golf Course, located in Truckee, supplies the glow-in-the-dark balls. It's up to you to bring the game. The event begins at 6:30 p.m.
Bluesdays
Another great outdoor concert series that is happening at the Village at Squaw Valley is Bluesdays. A weekly celebration of the genius that is Blues Music, Squaw hosts bands from around the country set the stage afire each Tuesday beginning at 6 p.m. The concerts last around 2.5 hours and are accompanied with booths selling beer, wine and food (as do the restaurants in the Village). This is an all ages show.
Tahoe Outdoor Yoga
To bring real health and vibrancy into your week, join in on South Lake Tahoe's Tahoe Outdoor Yoga. Happening each Wednesday through August at Kiva Beach on Highway 89 just past Camp Richardson, this outdoor yoga class is about creating a healthier, happier self through the Mindful Adventure Project. This is a community-positive event and is completely donation based. The class begins at 8:30 a.m. Be sure to arrive about 5 to 10 minutes early. 
This is just a small sample of all of the fun you can have this week in Lake Tahoe. Want to learn more? Check out our day events and nightlife sections.