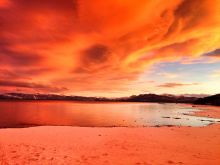 Springtime in Lake Tahoe is so incredibly beautiful. This is the time of year that invokes that inner smile. Everywhere you turn, the sparkle and vibrancy that comes with the changing of guards from winter to spring is making life more fun. No longer is there the presence of rainy skies and snowy forecasts. Nope. Now is the time to get that bikini ready (you might want to pair it with your ski boots for a fashionable day on the hill), the mountain bike tuned up and the hiking boots dusted off.
Excited to learn more? Let's look at a few ways that springtime serves up the goods in Lake Tahoe.
Water is everywhere.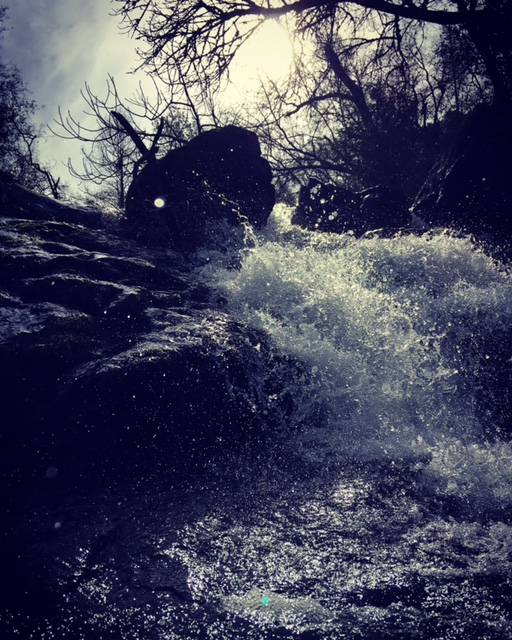 If you like water in any of its forms, now is such a great time to visit. The waterfalls are bloated, making their activity absolutely impressive. A few places that deserve attention in the waterfall department include Shirley Canyon in Squaw Valley (just a few minute's walk on a intermediate trail gives you a dozen different waterfalls); Cascade Creek Falls accessed via a moderate mile walk from the trailhead at Bayview Campground at Emerald Bay; Eagle Falls (be sure to check out both falls via the 30-minute walk accessed from the Emerald Bay State Park); Fallen Leaf Lake's tiered waterfall that is accessed from the parking lot across from Lily Lake; Horsetail Falls with its 800-foot drop accessed from Twin Bridges and Pyramid Creek trailhead off of Echo Summit; or Fontanillis Lake Falls that requires a 5-mile hike from Bayview Campground but rewards you with a stunning 150-foot cascading waterfall.
The rivers are also pregnant with a stunning turquoise that is hard to ignore. This is the time of year for rowdy river kayakers to enjoy the rushing flow of melting snow. If going a little less extreme is more your style, know that the lakes are also swollen with the release of the snow melt, making getting out on the lake stunning in its own right. Going for a relaxing sea kayak excursion at sunset or by full moon is an exquisite experience, as is enjoying the quietness of the lake from the serenity of a sailboat.
The mountains have two faces.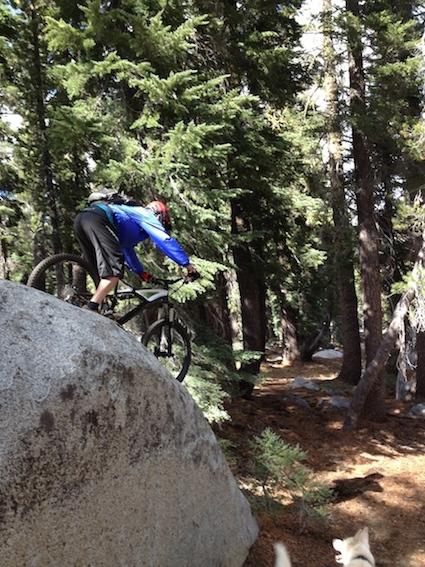 One of the beautiful aspects to the area in spring is the ability to do two (or more) different activities in one day. For example, with Heavenly or Squaw Valley still open (Alpine Meadows is closed for the season, though), you can ski perfect corn in the morning and then go for a phenomenal mountain bike ride in the afternoon. The key to finding a great ride is to look for the trails in the lower elevations such as the Emigrant Trail off of Highway 89 near Prosser or any of Truckee's single-track rides. If a leisurely ride is more befitting, try the bike path that parallels the Truckee River from Squaw Valley to Tahoe City. If riding isn't your thing but hiking is, don't worry. There are a ton of lower-elevation trails to enjoy. A nice stroll that showcases the bird life as well as the flowers this time of year is the Martis Creek Trail near Northstar.
The spring flowers shine.
When the snow starts to melt and the birds begin to twitter their springtime hello, you know that the Tahoe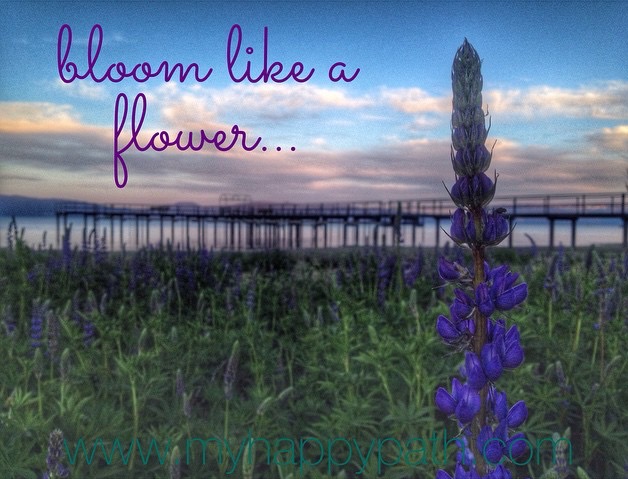 wildflowers are about to show their magnificent presence for a short time. There are a few different places that offer fabulous spring wildflower viewing. One nice, flat walk that puts you immediately into a large meadow that is rich in flowers is Paige Meadows. Another great hike for those in South Lake Tahoe is the Winnemucca Lake hike that is off of Highway 88. This simple meander is filled with high mountain flowers like lupine, wild iris, columbine and Indian paintbrush. Another great place to check out a little later in spring, depending on the snow load, is Mount Rose, where various hikes can take you to flower paradise. As the end of spring draws upon us, one of the true treasures to this yearly gift is the extensive lupine field that shows itself on the beach to the right of Commons Beach in Tahoe City. The wild lupine garden is so extensive some years that it takes up the entire expanse of beach the size of a football field.
To learn about other impressive springtime activities and events happening around Lake Tahoe, please visit our Daytime and Nightlife sections.
Photos: Shanie Matthews