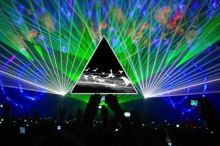 Lake Tahoe is being blessed with some amazingly beautiful weather right now. The birds are out in full force. The air temperature is warm enough for a bathing suit. And the earliest flowers are showing their beauty. 
With this stunning weather and beautiful landscape, this is one of the times of the year that makes me feel so grateful for living here and witnessing this magnificent playground. Not to mention it is also a great time of year to visit with all the spring deals in effect as well as the springtime events.
Check out five places you will see me this week.
Follies: Brrrning Man Comes To Truckee

As a part of the Truckee Downtown Merchants Association, the township is bringing a comedic review of Burning Man to Truckee. In its 22nd occasionally semi-annual offering, this tasteless theatrical revue plays homage to the local issues happening in the community. The creative acts are based on themes, this year's being "Truckee Goes to Burning Man." The event is certain to be hilarious. The show is on Thursday, April 28, at 6 p.m. The cost is $35 to $55 depending on the seat location.
Squaw Valley & Alpine Meadows Passholder Party 
A fun party whether you have a pass at Squaw/Alpine or not, the 2015-16 Passholder Party is sure to be a boisterous event. Being held at the KT Base Bar at the base of Squaw Valley and offering beautiful views of the mountain, this is a great opportunity to hang out with the who's who of skiing and snowboarding at one of the best ski areas in the United States. There will be a ton of different food and drink specials as well as free live music and dancing. The party is on Saturday, April 30 starting at 11 a.m. and lasting until 4 p.m.
Scott Pemberton at the Hard Rock Hotel & Casino
Scott Pemberton and his band offer an amazing musical journey experience that includes jazz, classic rock, blues and funk. They are even known to go into psychedelic jams that leave you captivated. His live show at the Hard Rock Hotel & Casino in South Lake Tahoe is certain to be a show that gets the crowd moving and grooving. The doors open at 8:30 p.m., with the show starting at 9 p.m. This is a 21 and older show. The ticket price is $11.47.
Afrolicious at the Crystal Bay Club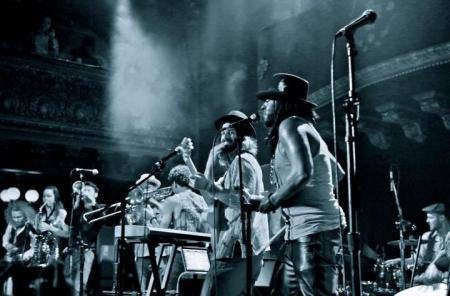 Afrolicious is a band that I am so looking forward to. As a lover of funk and soul, this is my type of live band to see! Afrolicious is an offering of funky bass lines, catchy hooks, vocals with soul, head-bopping horns and beats that make you want to move. The upbeat vibe is infectious and you can really feel it among the crowd. After Afrolicious is a free live show in the Crown Room with Niki J Crawford. The concert is on Friday night, April 29 starting at 10 p.m. This is a 21 and older show too. 
Pink Floyd Laser Spectacular Show at Harrah's Tahoe
Another not-to-be missed show happening this weekend is the Pink Floyd Laser Spectacular Show at Harrah's Tahoe in South Lake Tahoe. This is a tribute to Pink Floyd, using their music to enhance an incredible multi-media laser and light show. The event is on Saturday, April 30 and begins at 7:30 p.m. Tickets are $22.93 plus fees. 
This is just a small example of all of the fun to be had this week in Lake Tahoe. Check out our nightlife and day event sections to learn what other fun is going on.