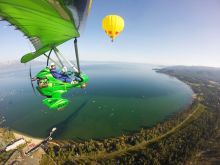 Lake Tahoe, with its azure waters and surrounding Sierra Nevada mountains, is a well-known gem for hiking trails, water activities and scenic beauty. However, amidst all the terrestrial wonders, Lake Tahoe offers another type of awe-inspiring experience that's bound to take your breath away – sky adventure. In this blog article, we'll introduce you to three incredible ways to explore the skies above Lake Tahoe: hot air ballooning with Lake Tahoe Balloons, hang gliding with Hang Gliding Tahoe and scenic helicopter tours with Tahoe Helicopters. Whether you're a thrill-seeker or seeking tranquility, these sky-high adventures promise to show you Lake Tahoe like you've never seen it before.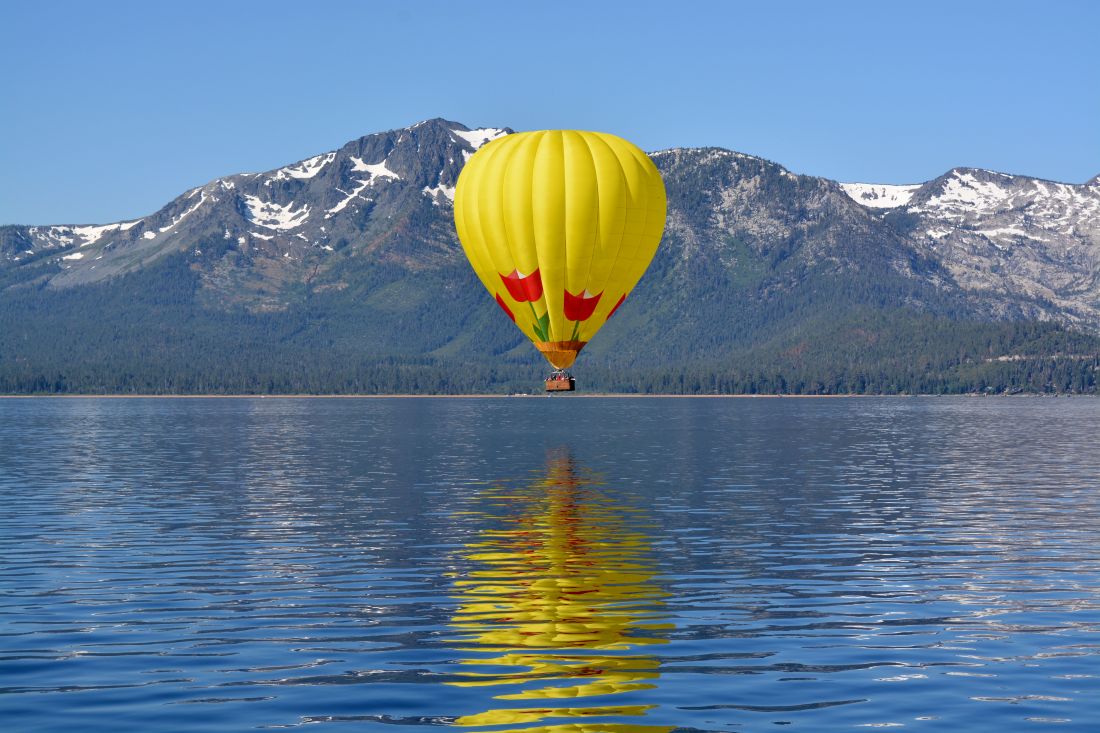 Seeing Lake Tahoe from a hot air balloon is an experience you will never forget. 
Imagine gently floating above the Sierra Nevada, gazing down at the largest alpine lake in North America. Lake Tahoe Balloons can turn this dream into reality. With more than two decades of flying in Lake Tahoe and a pristine safety record, this company has the perfect way to celebrate a special occasion or create unforgettable memories. 
What makes Lake Tahoe Balloons truly unique is that it's the only company in the world that launches and lands hot air balloons from the deck of a boat. As you ascend into the skies, you'll be treated to breathtaking views of Lake Tahoe's stunning waters, surrounded by awe-inspiring mountains. Whether you're celebrating a birthday, anniversary, honeymoon, engagement or just the beauty of life itself, this experience is bound to leave you spellbound.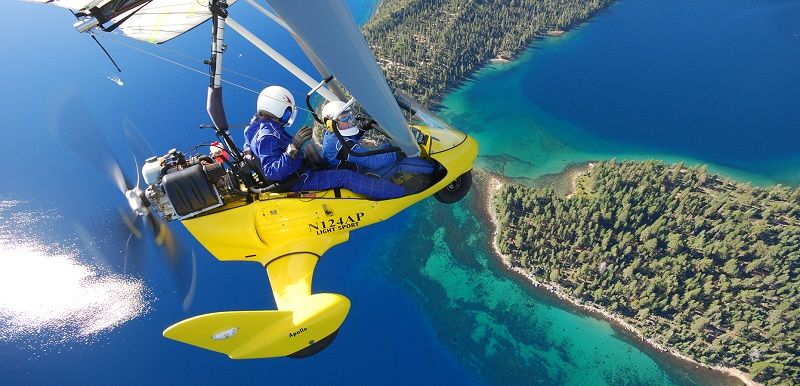 Imagine hang gliding above turquoise water and lush forests. It's an experience deserving of a bucket list.
For those seeking an even more exhilarating adventure, Hang Gliding Tahoe offers a chance to soar over the Sierra mountains and experience Lake Tahoe from a perspective few will ever enjoy. Take an interactive flight lesson in a powered hang glider, also known as a Weight-Shift Controlled Trike. This FAA-approved light-sport aircraft combines the freedom of hang gliding with the reliability of a Rotax aircraft engine.
Flying high above Lake Tahoe and the rugged Sierra mountains is an experience that promises thrills and breathtaking vistas. It's a safe, unique and unforgettable activity for anyone visiting Reno and Lake Tahoe. If you're ready to take flight and explore the beauty of Lake Tahoe from the skies, Hang Gliding Tahoe is your ticket to adventure.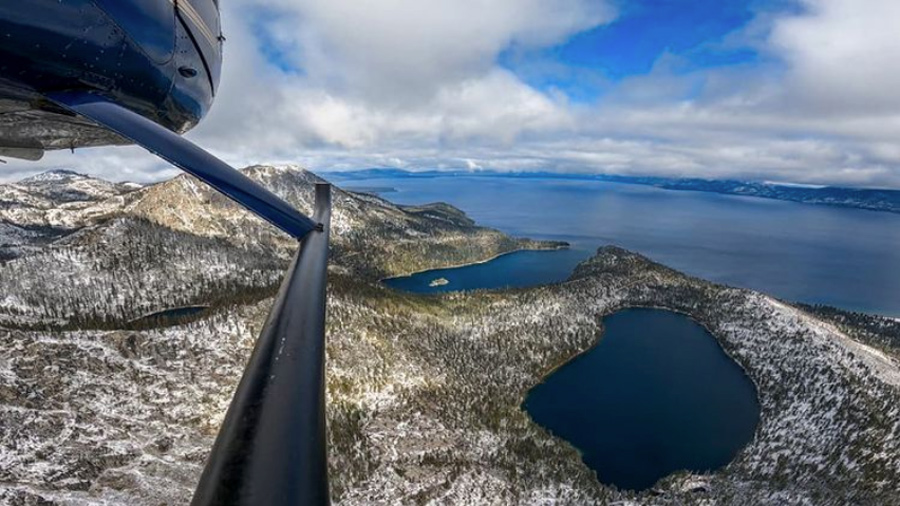 The opportunity to see Lake Tahoe from the cockpit of a helicopter is one to write home to Mom about.
For a different kind of aerial adventure, Tahoe Helicopters offers scenic helicopter tours that take you soaring above the beauty of Lake Tahoe. Departing from the Lake Tahoe Airport, these tours provide an unparalleled opportunity to witness the grandeur of the region from an entirely new perspective. Flying in a Robinson R44 Raven II helicopter with bubble windows and air conditioning, you'll enjoy peak-to-peak views, fly over the pristine Desolation Wilderness and witness the unmatched beauty of Lake Tahoe from the air. Tahoe Helicopters' expert pilots guide you on a one-of-a-kind tour, showcasing incredible destinations like Emerald Bay, Fallen Leaf Lake, Desolation Wilderness, Crystal Bay and Sand Harbor.
Whether you're looking for peak-to-peak vistas, the thrill of hang gliding or the tranquility of a hot air balloon ride, Lake Tahoe offers sky-high adventures that will leave you with memories to last a lifetime. So, why not elevate your Lake Tahoe experience and see this breathtaking destination from a whole new perspective?