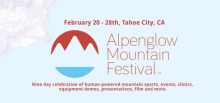 The stunning weather that is visiting the Tahoe Basin right now is making it truly apparent that spring is just around the corner…. 
Birds are chirping. The squirrels are coming out from hibernation. The snow is taking on that special Lake Tahoe quality of turning into "corn," that fantastic snow that is created out of the cycle of freezing nights and warm, sunny days. This corn snow makes for great times on the mountain, whether you're enjoying the ease of the chairlifts, the feeling of your heart pounding as you climb in the backcountry or the gliding of cross-country skis. 
That is how the changing of the seasons affects me. I have lived in Lake Tahoe for more than 20 years. I came to this beautiful region of the world after graduating from college. The incredible skiing, friendly community and never-ending fun secured its place in my heart, making me call it home. The Tahoe region enamored me with its many backcountry skiing
areas and fun, steep in-bound skiing as well as the immense beauty that is offered in the mountains on overnight hikes in the summer. Skiing steep lines on big mountains is my favorite thing to do (other than yoga, that is), and Squaw Valley became the perfect university to learn how to ski intimidating lines. Plus, I realized quickly that I was surrounded with others who loved the mountains just as much as I. Time flew, and it's hard to believe that two decades have passed. It makes me realize that I have a lot to share about this amazing region; something that I am so excited to do with this blog. Each week I will look for interesting and exciting happenings in our area and let you know my highlights. Together, I'll help locals know more about what's happening in their towns, and I'll make sure visitors know our area better from a local's point of view.
Times like right now are personally my favorite days of skiing. California corn skiing makes even a beginner feel like a hero, making it pretty hard not to be smiling. After the last month of great snow and lots of precipitation, this corn cycle is a nice reprieve before the next set of storms coming our way. Not to mention this weather makes having fun in Tahoe that much easier. Plus, it gives a little time to get out and enjoy the community festivities.
So, what's hot for this week?
Lecture on Snow Incline Village
The beautiful aspect of snow is that it can evolve and change daily. One day may be powder snow, giving skiers and snowboarders the feeling of floating. The next day the snow may become heavy and much more difficult to ski. The following day a skier or snowboarder may find it to already be transitioning into corn. The study of snow is a science. On Thursday, February 18 Dr. Bernhard Bach will host a presentation on the physics of snow at UC Davis Tahoe Environmental Research Center at Sierra Nevada College in Incline Village. Seating starts at 5:30 p.m. and the lecture at 6 p.m. There's a $5 suggested donation. Did you know that each snowflake is completely unique? This uniqueness comes from many variables including temperature, wind, humidity, where in the world the storm is, etc. Snow makes the sport of skiing and snowboarding different every day and every run. I love how varying snow is and the way it can bring us so much joy. Discover the physics of snow formation, symmetry of snow crystals, why snow is white, different types of snow as well as other things in this interesting talk with Dr. Berhard Bach.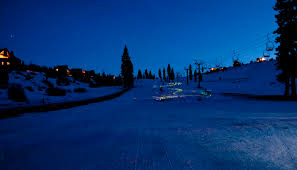 Glowstick Parade and Carnival
To celebrate all the snow in a kid-centric way, February 20 is the day for the Glowstick Parade and Carnival. Playing on the adult version of a torchlight parade done with fireworks, I love this genius way of letting kids get in on the fun. Tahoe Donner Ski Area in Truckee hosts the children's torchlight parade that uses glowsticks instead. The ski parade is for youth ages 10 and younger and who are able to sufficiently ski or snowboard unassisted down a beginner run. Festivities start at 4:30 p.m. with sign-ups and the beginning of the carnival. The parade itself starts at 6:30 p.m. For attendees there are free carnival games as well as music and snacks provided. How fun is that for the entire family!
Level One Avalanche Training
Going along in the same thought.... Once a person starts to learn about the beauty of snow in the Tahoe Mountains, it is normal to want to do more and more in it. For goodness sake, I gave up my life to ski the Tahoe Mountains! Getting to sit in and enjoy lectures about the wondrous white stuff that falls from the sky is great. But getting to know it on a more intimate level that can save your life is of extreme importance. Tahoe Mountain School is hosting a Level 1 avalanche education program starting on February 19 and going until Sunday. The course is located at the Tahoe Mountain Sports store. As is the case with the Tahoe Mountain School, the classes offer a super low student-to-teacher ratio and lots of hands-on experience helping students develop backcountry skills that stay with you. The weekend course is $399.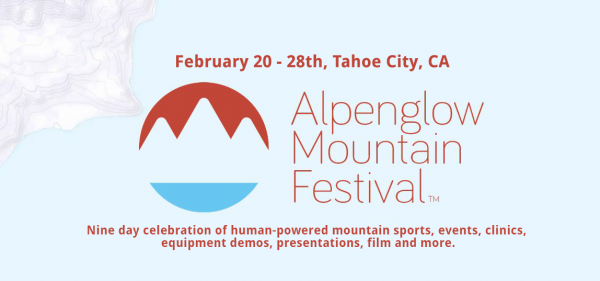 Alpenglow Mountain Festival
Running from February 20 to 28 the Alpenglow Mountain Festival is celebrating the enjoyment of skiing and snowboarding in the backcountry. This is my absolute favorite way to get out into the backcountry with friends and loved ones in a safe, fun way. Kicking off on Saturday with a beginner backcountry session, the festival has a huge smorgasbord of information and excitement throughout the week-plus of activities in the form of ski clinics, free guided backcountry trips for both skiers and snowboarders, evening ski film showings and yoga classes that focus on those muscles that the mountains tire out. This festival ranks up there as one of my favorites because it really gives you the opportunity to learn from best in Tahoe backcountry while at the same time getting to enjoy great skiing, conversation with like-minded people and connecting after an awesome ski flick. And who doesn't like an awesome ski flick?
Full Moon Snowshoe Tours
One of my biggest recommendations is getting to see the spectacular beauty of Lake Tahoe by moonlight…especially in the midst of a winter wonderland. Lucky for us on Saturday night, February 20, there are two opportunities to see this spectacular setting. If in the Truckee area, the guided snowshoe tour starts at 6:30 p.m. from the Trout Creek Restoration Center. For those near the West Shore of Lake Tahoe, there is a guided moonlight snowshoe tour that is led by a ranger at the Hellman-Ehrman Estate. To give an extra bit of sparkle, this tour also includes some fun story telling, giving you an insider's look at the history of the area. This tour takes around 90 minutes and costs $10 for children and $25 for adults. Be sure to dress warmly for both tours.
There's always something happening in this area, so for a complete rundown on nightlife, events, daytime programs and more, check out our sections on each!