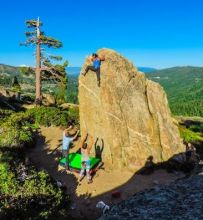 Fall is here. That means for Lake Tahoe tranquil beaches, stunning hillsides highlighted with the rainbow colors of changing leaves and quiet communities. 
This is the time of the year to take advantage of Lake Tahoe to its fullest. There are a ton of deals to accentuate all the positivity that the fall season brings. The decrease in costs is paired with a whole host of fun activities to do despite the decreasing crowds.
Here's is a handful of fun outings this week that will be sure to be a hit, plus an extra bonus that you will want to partake in in the near future if you love skiing or snowboarding.
The Dead Winter Carpenters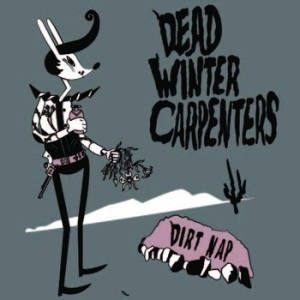 Moody's Bistro, Bar & Beats is hosting members of the Dead Winter Carpenters, a local favorite band that has gone international. Known for their engaging stage presence, this acoustic set will offer fun toe-tapping music that inspires a good vibe. The stage is tiny, making the experience intimate and a wonderful way to get to know the local crowd. There are two shows: Friday, September 23, and Saturday, September 24. The sets for both days will go from 8:30 to 11:30 p.m. 
Boulder Bash 2016
The fall season is a fabulous time to enjoy rock climbing in Lake Tahoe. In all reality it is the best of all seasons for enjoying boulders and the lengthy crack climbs that exist around the basin. To highlight this, Tahoe Sports Hub will be hosting the Boulder Bash 2016, the third annual all-levels bouldering competition and climbing festival. Being held on Donner Summit, the festival offers beginner climbing clinics, an after party and awards ceremony at Donner Ski Ranch. All the events are open to the entire public, and the party held afterward is free admission. There will be a ton of great food and drink specials as well as live music and a raffle. A portion of the money raised will benefit the American Alpine Club. Competitors have a $35 pre-registration fee or $40 the day of the event ($25 or $30 for youth). Registration begins at 7 a.m. on Saturday, September 24. The awards ceremony is scheduled for 5:30 p.m. and the live music at 7 p.m.
World Fighting Championships
If you want to take the adrenaline up a notch, than you need to put the Montbleu Resort Casino & Spa's WFC60 – World Fighting Championships on the calendar. This exhibition of human strength and stamina brings together the best MMA (Mixed Martial Arts), BJJ (Brazilian Jiu-Jitsu) and Muay Thai Fighters together in the same arena. World-renowned fighting athletes Cameron Church, Corey Carlson, Chris Cocores and Josh Nemo will be duking it athletes. These global competitors will be facing local heroes like Tony Morlett, Adam Hebenstreich and Levi Smith as well as others trying for the championship. The main event will showcase Cameron Church challenging Brennan Mishler for the WFC 170 pound Muay Thai Title. VIP tickets cost $100, with ringside seats going for $55 and nose bleeders going for $30. This is an event for people 21 years old and older. The show is on Saturday, September 24 at 8 p.m.
Kendal and Trey Stone at the Bridgetender Tavern & Grill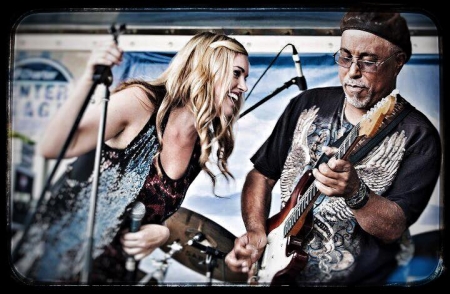 I have to put in a big shoutout to local musicians Kendal Naughton and Trey Stone. Kendal is a beautiful spirit who grew up in the area, and her voice is purely angelic. Her beauty brings you into a state of tranquility through the partnered rhythmic pulse created with guitarist Trey Stone. The show is free and a great event for all ages. Join other locals in celebrating community talent on Monday, September 26, at the Bridgetender Tavern & Grill. The music starts at 5 p.m.
North Tahoe Ski/Sport Swap
Here's an event that you will definitely want to put on the calendar if you do any type of recreation in the winter. On Saturday, October 22 is the 54th Annual North Tahoe Ski/Sport Swap. An event that is an absolute favorite for longtime locals and weekend warriors, this swap meet is the place for winter equipment deals. A benefit event for students of North Tahoe High School and North Tahoe Middle School, you will find unbeatable deals on skis, snowboards, boots, winter clothing, sleds, helmets and anything else that has to do with snow adventure. If you're interested in volunteering, which gets you early access to all the goods, please contact ntskisportswap@gmail.com.
Please visit our day events and nightlife sections to learn more about activities happening in the Lake Tahoe area.