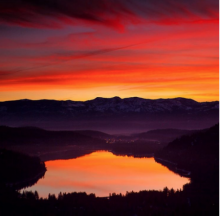 The first week of autumn is upon us and Lake Tahoe is showing itself in its true beauty.
To take advantage of the perfect weather and lack of crowds, there are a ton of great events lined up to partake in. The next seven days are filled with laughter, culture and appreciation. Keep reading to learn more.
42nd Annual San Francisco Comedy Competition

Montbleu Resort Casino & Spa is hosting the 42nd Annual San Francisco Comedy Competition. In culmination of three weeks of comedy competitions in the San Francisco area, MontBleu is the stage for the finale for funniest stand-up comedian. Filled to the brim with jokes, this is an evening sure to entertain. Tickets range in price from $20 to $35. The show is on Friday, September 29, beginning at 8 p.m. This is a family-friendly event.
Wine and Cheese Tour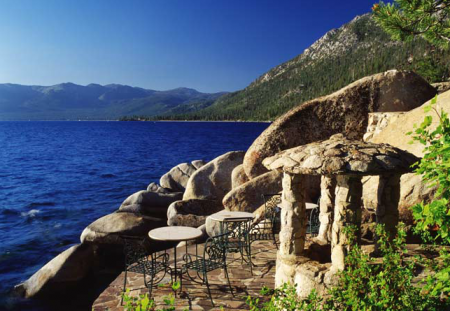 When it comes to elegance in Lake Tahoe, the Thunderbird Lodge takes the cake. That's why their Wine and Cheese Tour is an exceptional opportunity to enjoy the glamorous side of the basin. A two-hour tour allows guests to explore the lakeside grounds, gardens and waterfalls while also enjoying wine, beer, artisan cheeses and appetizers. Happening every Friday until October 20, this event is absolutely fabulous for not only enjoying the stunning views that the lake offers, but also appreciating Lake Tahoe's history. The all-ages tour happens from 2:30 to 4:30 p.m.
Tahoe Games Bike Nights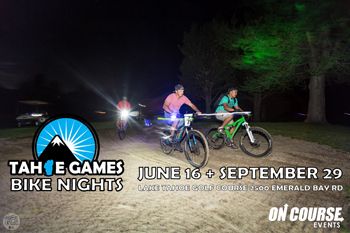 Lake Tahoe Golf Course is presenting a exciting way to get your fun on with their Tahoe Games Bike Nights. With a specially lit up golf course, this family-friendly event features a cross-country bike course that takes you over fairways, sand traps and bridges, making for an exciting evening ride. The race is on Friday, September 29, starting at 7 p.m. There is a $20 entry fee.
Donner Lake Photo Walk
There is no doubt that Lake Tahoe is filled with immeasurable photo opportunities. Of course this opportunity to take stunning photos spans to the Truckee region. To appreciate the beauty of Truckee, Atelier is hosting Donner Lake Photo Walk. Teaching participants how to take their smartphone or DSLR camera to the next level, professional photographer Grant Kaye will share specific ways to unleash your creative vision through the lens of a camera by using long exposures with slow shutter speeds along with shallow depth of field. Meeting at the West End of Donner Lake, students should bring a DSLR-type camera, a tripod, an empty memory card, a fully charged battery, good trail shoes, water and snacks. This event is on Saturday, September 30, from 4:30 to 6:30 p.m.
Autumn Hiking and History in the Sierra Nevada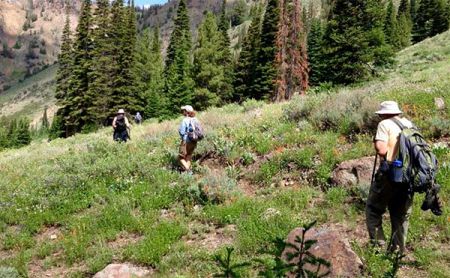 Another stunning part of the Truckee area is Donner Summit. One great place to take advantage of the beauty of Donner is by enjoying Clair Tappaan Lodge. Luckily for us, it is easy to do just that with their Autumn Hiking and History in the Sierra Nevada event. This walkabout will take hikers on historical meanderings through lovely forests and granite boulders. Happening for an entire week from Sunday, October 1, to Sunday, October 7, each day will represent a different hike and different historical storytelling. The event costs $975 for the week and includes lodging as well as the guided hikes.
Please visit our daytime, nightlife, community and annual events pages to learn about other fun events happening around Lake Tahoe this week.
Photos: Tahoe.com