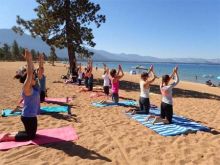 Life is pretty grand at the moment in Lake Tahoe.
There are no crowds to speak of. We have received a few rain showers, helping to rinse off the lingering summer dust. And outdoor activities like mountain biking are in their prime with the recent weather.
As we step into the fall season, the basin is ripe with ways to have fun. This week is especially exciting with a ski movie premier in the works as well as some great ways to connect with our healthiest, happiest selves. Keep reading to find out the specifics.
Sculpture Unveiling for Tahoe Public Art Trail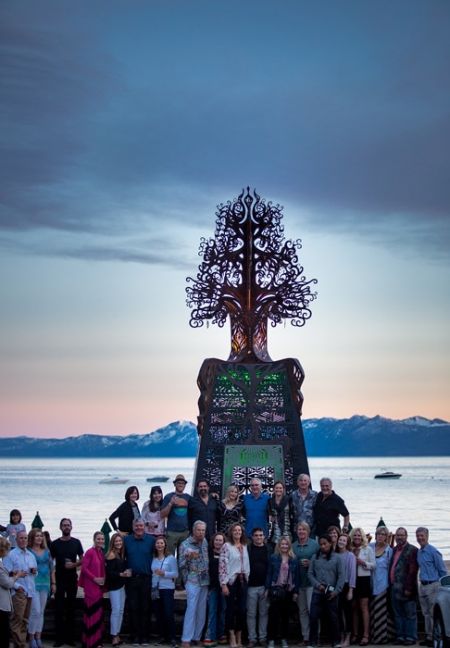 One of the treasures to Lake Tahoe is the natural environment. So it is only fitting that we pay homage to Mother Nature in an artistic manner. Tahoe Public Art (TPA) is doing just that with their art walking tour. The first piece, "Future's Past," a Burning Man sculpture by Kate Raudenbush, will be unveiled on the Tahoe Public Art Trail, which will showcase six to eight additional artistic expressions. On Thursday, September 21, beginning at 7 p.m., Mourelatos will be the stage for the unveiling of "Future's Past." It will also be an evening appreciating the little ones with their highlighted Family Night.
Australia's Thunder From Down Under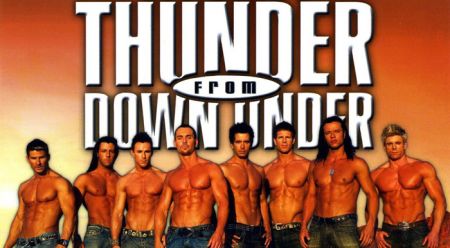 If you are a lady looking to have some fun with your gal pals, you might want to put Harrah's Lake Tahoe's Australia's Thunder From Down Under event happening Friday, September 22, at 7:30 p.m. on the to-do list. Filled with some of the world's sexiest men, this show is considered one of Tahoe's top Girl's Night Out options. Each hunky Australian man has his own way to make the ladies swoon, making it entertaining in its own right. This is a show for those 21 years old and older. Tickets start at $28.95.
Squaw Valley Premiere of Rogue Elements, Presented by REI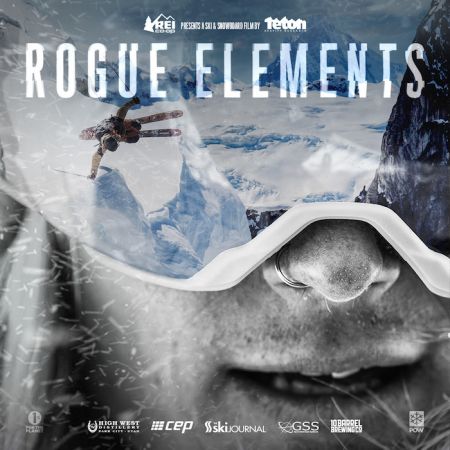 You know snow is right around the corner when the ski film premieres start rolling. To get the season started off right, Teton Gravity Research and Squaw Valley are giving you the first peak of TGR's new ski flick, Rogue Elements. Featuring exciting snowboard and ski descents by big names like Angel Collinson, Jeremy Jones, Ian McIntosh, Elyse Saugstad, Tim Durtschi, Dash Longe, Nick McNutt, Hadley Hammer, Johnny Collinson, Thayne Rich, Sammy Carlson, Dane Tudor, Clayton Villa, Cam Riley, Sean Jordan, Griffin Post, Sam Smoothy and Sammy Luebke, the evening will also offer opportunities to meet the athletes up close and personal as well as win stellar equipment from companies like REI, Atomic and Volkl. To keep comfy during the movie, be sure to bring a low-backed outdoor chair and blanket as the evening might be chilly. The movie premier is on Saturday, September 23, starting at 6 p.m. Tickets for the showing cost $12 in advance or $15 the day of the show. Kids 16 and younger get in for $5.
Beach Asana & Clean Up
Lake Tahoe Yoga is hosting a beautiful way to give back while gaining personal well being with their Beach Asana & Clean Up. Lake Tahoe is unfortunately inundated with litter during the summer months. To give back, this free yoga class will be followed up with a group beach clean up session. Afterward there will be another opportunity to gather and enjoy snacks together. The class is on Sunday, September 24, at 4 :30 p.m. at Nevada Beach in South Lake Tahoe.
Buddhist Teachings From Venerable Geshe Lobsang Tsultrim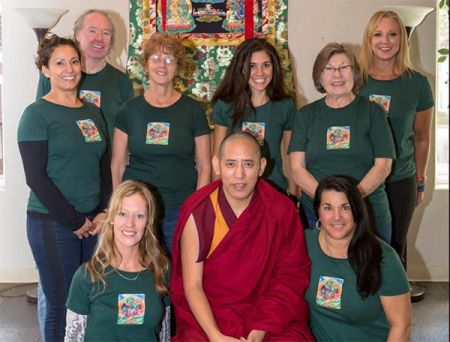 The Loft Theatre is offering a magnificent opportunity to learn from a higher source of consciousness with their Buddhist Teachings from Venerable Geshe Lobsang Tsultrim. A Tibetan Buddhist Monk of the Gelug order and born in Amdo in the eastern region of Tibet, Venerable Geshe Lobsang Tsultrim is trained in both sacred art and philosophy, serving as sand mandala master for the Sacred Arts of Tibet. He will be speaking about attaining happiness and peace of mind. The gathering is on Tuesday, September 26. There will be a meet and greet beginning at 7:30 p.m. with the lecture beginning at 8:30. Tickets are priced on a donation basis.
Plan Ahead: Fall Fish Festival
An activity coming up that is worthy of putting on the calendar is the Fall Fish Festival on October 7 and 8. A super fun outing for all ages, this free festival is a way to learn about the variety of amazing fish that swim in Lake Tahoe's bodies of water, including Kokanee, the federally threatened Lahontan cutthroat trout as well as other little-known smaller fish, such as speckled dace. There will be interactive displays and entertaining activities, like a treasure hunt, fish painting and a visit from Smokey the Bear. The fun happens from 10 a.m. to 4 p.m. on both Saturday and Sunday at the Taylor Creek Forest Service Visitor Center.
This is just a sample of the fun happening in Lake Tahoe. Please visit our Daytime, Nightlife and Community pages to learn more.
Photos: Tahoe.com