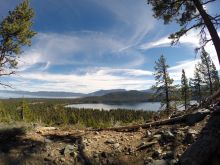 The last week of summer is here and with it comes some wonderful ways to take advantage of Lake Tahoe's Indian Summer.
Beyond enjoying the outdoors, this is a week that celebrates community in its many forms. From witnessing the global commonality from the deck of a paddleboard to enjoying the coming together in the form of good food, great music and impressive storytelling, this week gives opportunities to meet the interesting people that create this little hamlet that we lovingly call Lake Tahoe.
Paddling around the Planet with Ryan Salm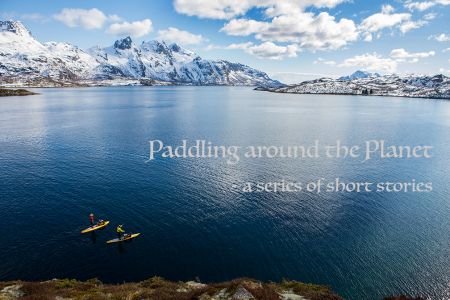 Tahoe Art Haus & Cinema is hosting Paddling around the Planet with Ryan Salm. The spellbinding narrative of Ryan's adventures paddleboarding around the world will amaze you. He takes you with him on his journey of paddling through Asia, Europe and the United States, and the excitement will have you on the edge of your seat. To make things even more fun, bring your paddleboard and Ryan will give you his personalized autograph. The event is on Thursday, September 14, beginning at 7 p.m. Tickets cost $10.
Guitar Strings Vs. Chicken Wings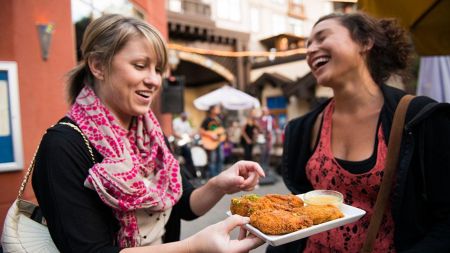 The Village at Squaw Valley offers a way to listen to fabulous music while eating the best chicken wings you've ever tasted at their annual Guitar Strings vs. Chicken Wings. A competition like no other, this event puts six restaurants and five bands to the test: The restaurants are on display for who can create the tastiest chicken wings and the bands are battling it out for the most rockin' musicianship. This epic face-off is a benefit for the Tahoe Institute for Natural Science, making the greatness that will be witnessed that much better. Entry for any age is a $5 donation, which also gives you voting power for the best band and chicken wings. This contest of all contests is on Friday, September 15, starting at 5 p.m.
Tahoe Fall Fest Masquerade Bash
If you enjoy giving to the community while at the same time savoring a great party, put Tahoe's Connection For Families' 7th annual Tahoe Fall Fest Masquerade Bash on your list of to-dos. An event that supports Tahoe's Connection for Families' mission of providing families with the building blocks to develop their young children's individual potential and future success, the evening will be filled with inspiring stories, a scrumptious dinner, live and silent auctions as well as dancing. The event is being held at Incline Village's elegant Chateau on Friday, September 15, at 6 p.m. Tickets cost $125 prior or $150 at the door.
Art & Soul Artwalk
One of the great aspects of the Tahoe area is all of the impressive artisans who call the basin home. Truckee Downtown Merchants Association is hosting an outstanding community event that celebrates these talented locals with their Art & Soul Artwalk. Featuring 30 stops along a self-guided walking tour, the jaunt will also include live art demonstrations and live music as well as food and drink tastings of locally crafted beer and wine. Happening on Saturday, September 16, beginning at 1 p.m., this is a fabulous free event for the entire family.
Pitchfork & the Pan Pop-Up Farm Dinner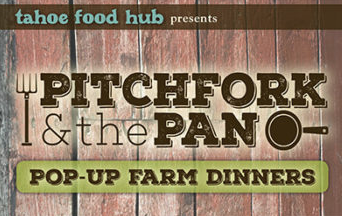 In getting to know the community, it is important to meet the people whom farm our food. The Tahoe Food Hub is hosting Pitchfork & the Pan Pop-Up Farm Dinner, an opportunity to get to know not only our farmers but also the chefs who prepare the delicious fare. Pairing up local farmers and chefs to create a gourmet masterpiece that will leave your taste buds singing with praise, this is a fun, unique event. This Tuesday, September 19, they are showcasing Lost Rail Lodge in Coldstream Canyon outside of Truckee. The guest chef is Billy McCullough, formerly of Dragonfly Restaurant. Riverhill Farm and the super tasty Hole-N-One Ranch (their grass-fed beef is some of the tastiest around) are the farms being highlighted. Reservations are important as this is an intimate dinner for 35 to 45 people. The event begins at 5:30 p.m. Tickets cost $85.
Visit our Daytime, Nightlife, Community and Annual Event pages to learn about other fun events happening around Lake Tahoe this week.
Photos: Tahoe.com