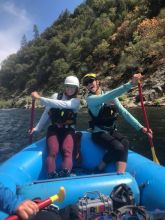 In summer Lake Tahoe is known for the experiences of relaxing on beautiful beaches, swimming in clear, turquoise water and hiking, mountain biking or meandering on gorgeous single-track trails. But one other gift of the area is the ability to feel the current of river water taking you on a journey of its own accord. I'm talking about river rafting.
With only a few weeks left in the summer, now is the time to enjoy a little river rafting fun in Lake Tahoe. Keep reading to learn about the companies that help you do it and the places to go to enjoy the thrill of racing with the rapids.
Photo: It's hard not to smile when having fun with IRIE Rafting Company.
Truckee
For 25 years now IRIE Rafting Company (IRIE stands for Isolated Rivers, Incredible Experiences) has offered guest after guest a treasured experience floating the area's rivers. From the Truckee River to the middle forks of the American River and Carson River, IRIE has trips for all levels and athletic abilities. For those who want to stay close to Lake Tahoe, IRIE has both half- and full-day trips floating the section of the Truckee River that flows past the town of Truckee. Supplying the thrilling rapids that most paddlers come for as well as stellar views through the Truckee River Gorge, the experience is one worthy of putting on the bucket list. IRIE takes care of all of the transportation needed as well as helmets, personal flotation vests and paddles. The trip usually takes around two hours and is a fantastic outing for the entire family.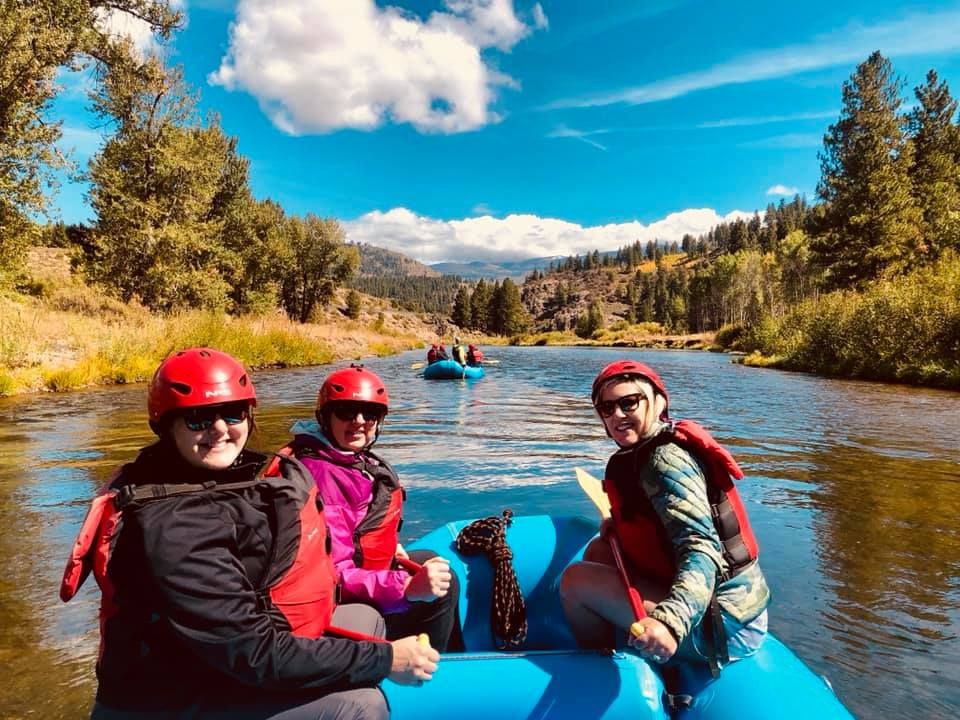 Floating with friends makes for a great day. Photo courtesy of IRIE Rafting Company
Truckee River Raft Co.
Tahoe City
If you want to focus on the enjoyment of a leisurely float down the Truckee River to the River Ranch Restaurant, but don't have the gear to do it, no worries! Truckee River Raft Co. has you covered. Setting you up to have a self-guided float down the 5-mile waterway, the outing is a wonderful time for families, couples or anyone looking for a laidback way to enjoy the outdoor life of Lake Tahoe. Starting in Tahoe City, the trip takes two to three hours, depending on how many stops you would like to make along the way. To start you off right, a staff member will be with you at launching to make sure everyone feels comfortable. After making it to the River Ranch, enjoy a delicious lunch before taking the included shuttle service back to your waiting car.
Operating out of Truckee and Pilot Hill
A family-owned, North Lake Tahoe-based company that started river tours in 1994, Tahoe White Water Tours is all about creating memories that are cherished forever and making friends that last an eternity. Their years worth of dedication and expertise make them a trusted outfitter, and they pride themselves in continually honing their skills and fine tuning their expertise, making them leaders in the whitewater industry. They offer rafting, kayaking and float tube outings, with the main objective for every tour to be one that is filled with good old-fashioned fun.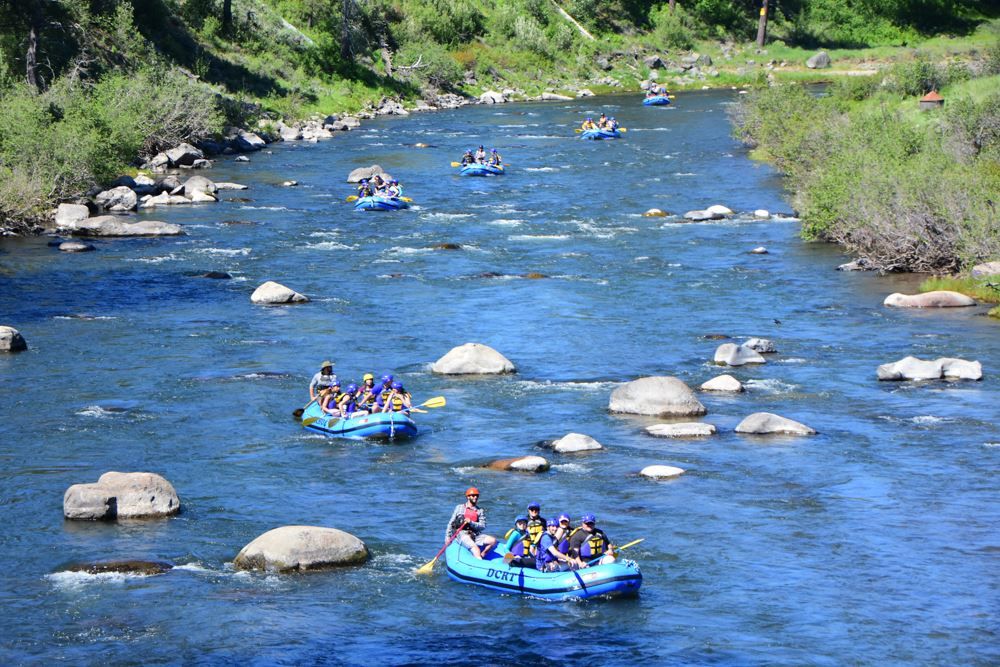 All levels of paddlers can enjoy a trip with Tahoe Whitewater Tours.
Lotus
With 45 years of service under its belt, family-owned Raft California is a reputable company that offers trips on the Carson, American, Truckee and Yuba rivers. Their outfit is known for offering more whitewater rafting trips in California and the West Coast than any other outfitter. Rafters need to be age 4 and older and can be any ability, from beginner to advanced. Their trips run from March to November with the peak season being Memorial Day to Labor Day.
Tahoe City
The first river rafting company in Tahoe, Truckee River Rafting has been bringing smiles to faces since 1973. They specialize in a self-guided rafting journey of the Truckee River, taking you from Tahoe City to the River Ranch patio. It's a trip that is great for anyone 2 years old and older. The company sets you up with top-of-the-line rafts that are for 2, 4, 6 or 8 people. The raft is a great way to make sure everyone has a prime seat for the entire excursion. Expect along the way to see beautiful scenery, a few small rapids and a tranquil way to take in the beauty of the Sierras. The journey takes two to three hours. Bring a small cooler for drinks and snacks with you.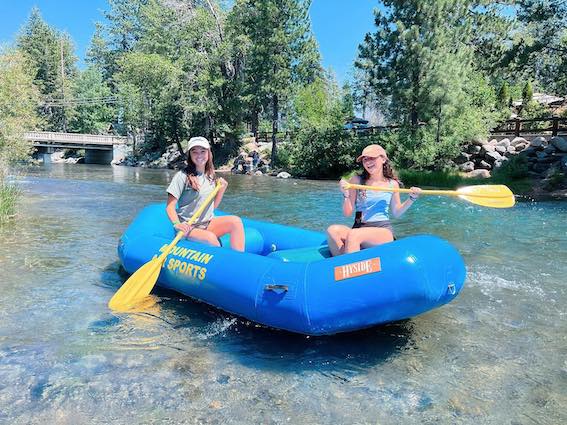 The Truckee River is a tranquil way to take in the beauty of the Sierras. Photo courtesy of Truckee River Rafting
Tributary Whitewater Tours
Lotus
A raft outfitter that has been serving up river tours since 1978, Tributary Whitewater Tours runs trips outside of the regular Truckee River excursions. Looking beyond the regular routes, Tributary Whitewater Tours has trips that include Boca Reservoir, American River and Gold Country as well as the Truckee River heading from Truckee to Reno. This version of the Truckee River offers beautiful views of the high Sierra Desert as well as high-elevation pine forests and the framing of cottonwoods along the banks of the river. This half-day float is the closest true whitewater experience close to Lake Tahoe. The Boca to Floriston trip offers paddlers class 2 and 3 rapids and is suitable for anyone ages 10 and older, even non-swimmers. Reservations are required.