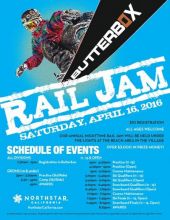 The middle of April is already upon us. It's hard to believe how fast spring is flying by. Although there is still plenty of snow in the high mountains, the robust blue sky and gleaming sun are melting things quickly. But not to worry! There are a ton of fun options on the ski hills and exciting activities to keep everyone in the family busy.
Here are my picks for hot events this week.
Paws 2 Read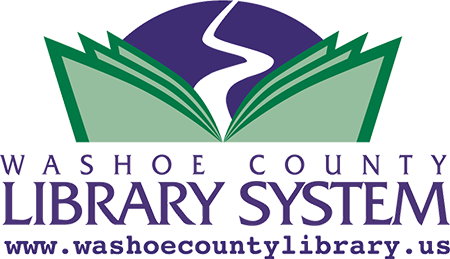 Incline Village Library is helping make reading fun for kiddos by getting their favorite best friend involved. Paws 2 Read, held on Thursday, April 14 from 4 p.m. to 5 p.m., is a wonderful reading program for children of all ages. Kindhearted pups get involved by lending a listening and nonjudgmental ear for those newbie readers. After the dog-enhanced story time, children receive a free book for attendance.
Butterbox Rail Jam
Happening at Northstar Resort Saturday, April 16, from 7:30 a.m. to 9 p.m. is the local favorite Butterbox Rail Jam. A terrain park contest event, the rail jam is enhanced by a live DJ and raffle as well as drink specials at Tavern 6330' and TC's. The evening annual event will be held under the night lights at the Beach Area in the Village at Northstar. It is a limited entry with a $3,000 purse, so if you are a terrain park specialist be sure to sign up early to compete. All participants must have a helmet, and riders younger than 18 need a guardian present. Registration costs $10 for participants. Spectators have free entrance and are encouraged to attend.
Tahoe Truckee Earth Day Festival
Celebrate Earth Day at the Village at Squaw Valley at the Tahoe Truckee Earth Day Festival. A volunteer-run, nonprofit event that pays homage to the incredible beauty of Lake Tahoe, it's also a great time to learn about the ways we can positively change our habits to create sustainability. On Saturday, April 16 from 11 a.m. to 5 p.m. the entire village will be filled with live music, entertainment, fun games, interactive educative booths and stands showcasing innovative ways to protect the earth.
Cushing Pond Crossing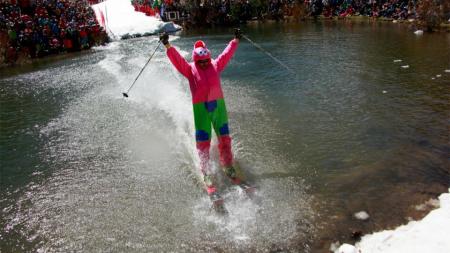 A huge event that is also happening on Saturday, April 16 is the Cushing Pond Crossing at Squaw Valley, named after the original owner of Squaw Valley, Alex Cushing. By far the most popular ski area pond crossing event, this is the original one that started the trend around Lake Tahoe. Contestants and bystanders dress up in fun costumes making the people watching top notch. The live music, food and drink specials as well as big spills make this one of the most entertaining events of the year. Be there!
Turtleneck Tuesday 80s Ice Skating Party
If you're looking for a fun time, you can't go wrong with an '80s ice skating party, right? Luckily Northstar Resort agrees and hosts the Turtleneck Tuesday 80s Ice Skating Party. True to its name, Northstar is giving opportunity to dress up in your finest retro skate outfit while gliding around to the best 70s and 80s tunes. All ages are encouraged to attend. Entrance for those without skates is $10, and the price includes the skate rental. If you have your own skates, you get in for free. The party starts at 4 p.m. and lasts until 7 p.m.
If you want to find out what other activities there are to do in Lake Tahoe this week, and every week, be sure to check out our day and evening activity sections.