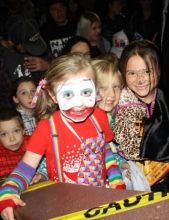 Halloween has always been my favorite holiday, especially in Lake Tahoe. It is just a time of positive vibe with the hint of winter in the air, the thoughts of skiing and snowboarding on everyone's minds as well as the freedom that comes with costumes and Trick or Treating.
This Halloween should be especially fun as there is already snow in the higher elevations offering turns for those who want to hike. The snow-tinged mountains are going to shine especially lovely this week with a forecast of stunning weather and great temperatures. To highlight the lovely landscape and exceptional weather are some outstanding get-togethers. These are some of my favorite events coming up for Halloween week.
Tahoe City's Scarecrows On Parade
The annual Scarecrows on Parade is a fun event that is self-guided and free. Perfect for the entire family, especially the little ones, this is a walking tour through Tahoe City that takes you on a journey of pumpkin harvest appreciation in the form of various human-like scarecrows. The Scarecrow Parade is a daily event that goes 24 hours a day until Halloween. 
The Original Wailers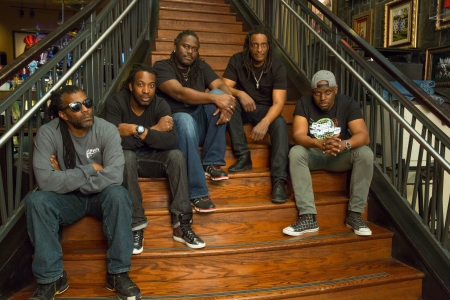 Moe's Original Bar B Que in Tahoe City is hosting a must-see band, The Original Wailers. This fantastic reggae band continues and is influenced by the great music of Bob Marley, the innovator of reggae. This is the Original Wailers including Al Anderson who began jamming with Bob Marley in 1973 and continued playing with him until his death in 1981. The concert is on Thursday, October 27, with doors opening at 8 p.m. and music beginning at 9. Tickets are $25. 
Halloween Parade
The Truckee Donner Recreation & Park District is hosting the Halloween Parade, a grand event for kiddos in the Truckee and the Lake Tahoe area. This kiddie parade is wonderful for all ages, with an actual lineup shuffling down the center of downtown Truckee, leaving from the Truckee Train Station and heading all the way to the Community Arts Center. The children are invited to Trick or Treat afterward at the Community Arts Center. The parade leaves the station at 6 p.m. sharp, so don't be late! This is a free event held on Friday, October 28.
2016 Haunted Cadillac Ball

The Rotary Club of Truckee hosts one of the more popular events for Halloween in the Lake Tahoe basin, the 2016 Haunted Cadillac Ball. This is touted as being a Halloween party for the most elegant of ghosts and goblins and will offer a gourmet buffer dinner, gigantic silent auction, live music, dancing and costume contests enhanced with cash prizes totaling $500. The most exciting amenity, though, is the raffle for a grand prize drawing of $10,000. All proceeds from the Cadillac Ball benefit local charitable organizations. Tickets cost $75. The party is on Saturday, October 29, beginning at 5 p.m.
Freakers Ball

If you want your Halloween to be sexy, you must attend the Montbleu Resort Casino & Spa's Freakers Ball. This is three parties in one, with the Convention Center, Opal Ultra Lounge and Blu Nightclub all offering their own version of Halloween partying. There will be various DJs, go go dancers and laser lights as well as costume prizes offering more than $10,000 in cash and prizes. The Halloween bash is on Saturday, October 29, starting at 8 p.m. Tickets are $35 if bought in advance or $40 at the party. This is a 21 and older event.
Please visit our day and nightlife sections to learn about other events happening around the lake.