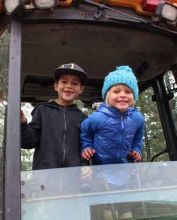 It is definitely starting to feel like winter is right around the corner. Lake Tahoe is getting its fair share of precipitation, which means snow in the upper elevations and skiing right around the corner. With the anticipation of winter, Lake Tahoe is full of fun outings to get people excited.
Here are some of my top choices this week for getting out and enjoying the fall.
Gus' Open Pit Barbecue's Paint for Snow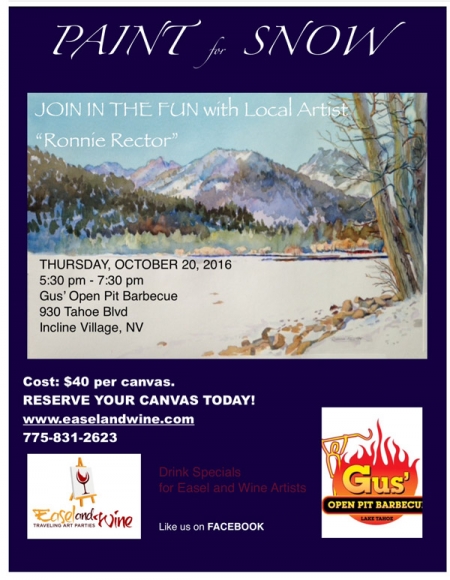 Knowing that winter is near, now is a great time to enjoy the leisurely side of a snowy landscape by learning how to express your artistic side. Incline Village's Gus' Open Pit Barbecue and Easel and Wine, North Lake Tahoe's mobile art party experience, is hosting Paint for Snow, an evening of art appreciation and creation. The party will provide easel, canvas, paint, brushes and aprons; all you need to do is bring your creative side. Paint For Snow is on Thursday, October 20, from 5:30 to 7:30 p.m. The event costs $40 with all supplies included.
Foot Golf At Ponderosa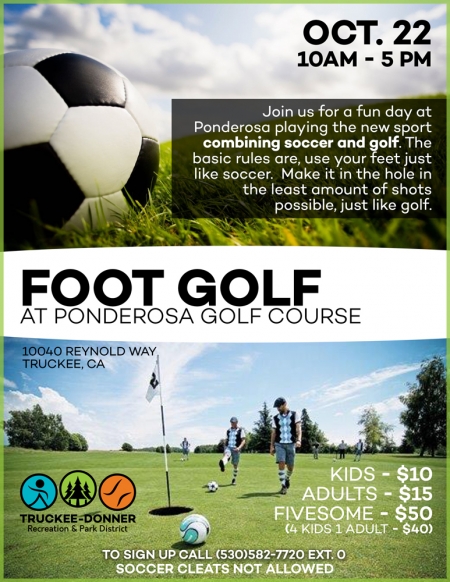 Are you ready for a fun activity that engages the entire family? Then you must check out Ponderosa Golf Course's Foot Golf. A combination of soccer and golf, this new game is sure to inspire laughs and a great time. The event is on Saturday, October 22, beginning at 10 a.m. and lasting until 5 p.m. Entrance costs $10 for children and $15 for adults.
Big Truck Day
There is another spectacular family event happening in Truckee on Saturday, Big Truck Day. A day filled with real big trucks, this is a safe way for a kiddo to get up-close-and-personal with heavy equipment. The town of Truckee is hosting this fun event that lets you and and your little ones feel the thrill of sitting behind the steering wheel of big rigs. Big Truck Day is on Saturday, October 22, from 11 a.m. to 2 p.m. The event is free.
Ski Swap & Pumpkin Festival 
I wrote a few weeks back about a favorite ski swap of the area happening soon. Well the North Lake Tahoe Ski Swap is here. Homewood Mountain Resort is hosting the 53rd Annual North Lake Tahoe Ski Swap in correlation with their Pumpkin Festival. This is a wonderful event for getting top-end winter gear while celebrating the historical Tahoe harvest heritage. There will be a raffle, games, beer and wine and a bake sale as well with all proceeds from the event benefiting the North Tahoe PTO and their youth programs. The ski swap and pumpkin extravaganza is a free event happening on Saturday, October 22, from 10 a.m. to 4 p.m.
DPS Ski Cinematic: Shadow Campaign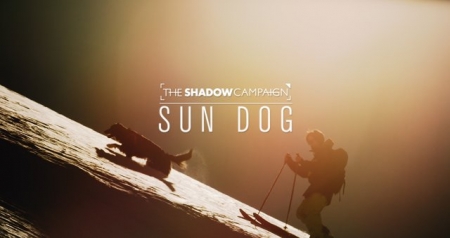 With snow in our forecast there is no better way to get hyped up for the coming winter than by going to a ski film event. The Tahoe Art Haus & Cinema and Alpenglow Sports are hosting DPS Ski Cinematic: Shadow Campaign, a four-short film event that inspires. The films will highlight powder skiing and snowboarding at places such as Mt. Baker in Washington State, Refugio Frey in Argentina and Baldface in British Columbia. DPS Cimematic offers engaging stories that tell the exciting tales of storm chasing and deep powder riding. Some of the riders featured in the films include Santiago Guzman, Piers Solomon and Zack Giffin. The film showing is on Wednesday, October 26, starting at 7 p.m.
Please visit our daytime events and nightlife sections to learn about other activities happening this week and beyond.