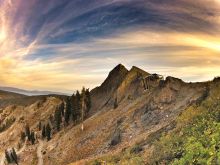 Which season is your favorite?
Although my life revolves around the feeling of gravity pulling my skis down steep slopes, my favorite time of year in Lake Tahoe happens to be autumn.
There just isn't a time – that I have found – that measures up in the smell of crisp, clean air, the sound of cool, light fall breezes rustling the leaves and the expanse of wilderness free of others. This is the time of year that I truly treasure as the years living in this paradise pass by.
In partnership with the loveliness that is invoked during this time of year, there are some wonderful opportunities to enjoy the culture that quietly thrives throughout the basin. These, in particular, are my favorites this week.
Truckee Community Theater Presents Charlotte's Web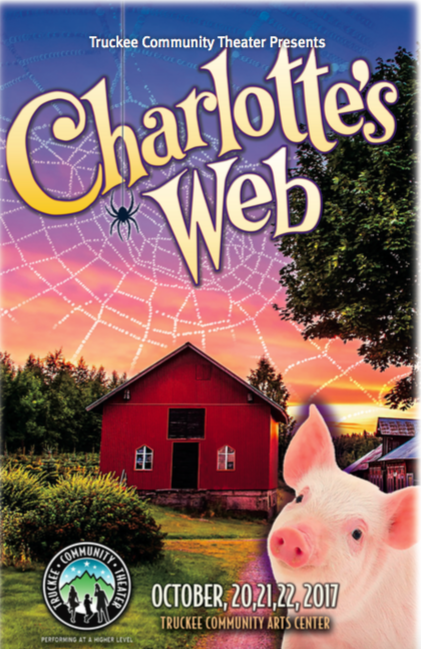 Truckee Community Theater is bringing to the stage one of my all-time favorite childhood stories, Charlotte's Web. A community-building event, the play is presented by locals that sparkle on stage. In addition to the story, there will be refreshments and other activities for the whole family. There are three showings: Friday and Saturday, October 20 and 21, at 6:30 p.m. and Sunday, October 22, at 2 p.m. Tickets cost $15 for adults and $12 for children ages 4 to 7 years old.
The Lique
Moody's Bistro, Bar & Beats is presenting a groovislicious opportunity to dance with The Lique. A hip hop/jazz band from Las Vegas, this four-piece multi-genre musical experience is filled with spoken work, fantastic storytelling, fan interaction and choreographed routines. But maybe the best part is the glamorous suit-and-tie appearance. There are two acts happening on Friday, October 20, and Saturday, October 21, both from 8:30 to 11:30 p.m.
Harvest Festival

One of the reasons that I love autumn so much is because of the beautiful aspect that harvesting encompasses. The Resort at Squaw Creek is appreciating this with their two-week-long Harvest Festival. Each day presents a different way to engage in fun-filled activities that inspire gratitude for the abundance that comes with fall, like apple bobbing contests, a fishing derby, an Oktoberfest dinner and pumpkin decorating. Other get togethers include learning how to build a scarecrow, face painting and tractor hay rides. The activities span from Friday, October 13 to Sunday, October 22 from 9:45 a.m. to 9:45 p.m. Participation in most events is free.
Friends of the Truckee Library Special Event
The Friends of the Truckee Library Special Event is one that is important for visitors and locals alike. The Friends of the Truckee Library is offering a special evening with guest speaker Susan Hildreth, a national library leader, to help envision the new library that is coming to Truckee. In addition to discussing the public library being a vital conduit in the educational, economic and civic health of the community, there will also be delicious appetizers and drinks available as well as a museum tour from 5:30 to 6:30 p.m. The event is on Saturday, October 21, from 5:30 to 7:30 p.m. at the Donner Memorial State Park Emigrant Trail Museum. Tickets for the event cost $100.
An Intimate Evening with John Diskell Hopkins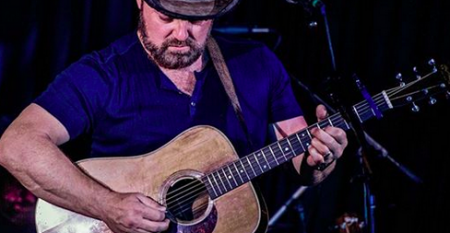 Tahoe Truckee School of Music is hosting An Intimate Evening with John Diskell Hopkins. Best known for his role as founding member, vocalist, multi-instrumentalist and songwriter for the Grammy Award-winning Zac Brown Band, Hopkins is sure to give a stunning performance. Attendees will be able to both meet the superstar and enjoy his music while at the same time give to the Tahoe Truckee School of Music. There will be beer and wine available for purchase, as well as light appetizers. Tickets cost $75 for this benefit concert happening on Tuesday, October 24, beginning at 6:30 p.m.
Please visit our Daytime, Nightlife, Community and Annual Events pages to learn more.
Photos: Tahoe.com and Shanie Matthews