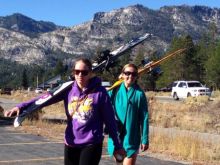 The fall season is in full swing in Lake Tahoe. We have already gotten a couple of dustings of snow. The beautiful orange, red and yellow leaves decorating the aspen trees have all but fallen to the ground, and the mountain biking is outstanding. It's just another fantastic autumn in the Lake Tahoe basin.
But beyond mountain biking and taking in the beauty, there are a lot of other fun activities to do. The following events are on my hit list this week. Will I see you there?
Truckee's Historical Haunted Tour
Get ready for Halloween with the annual adults-only Truckee Historical Haunted Tour. This spooky parade of haunted establishments in the Truckee area offers new haunts to discover. With each haunting comes a witty story of fright, written by local storytellers and inspired by days gone by. Each haunted house is accessorized with fun tricks and treats. This is a 21 and older event. The tour costs $45 and is being held on both Thursday, October 13, and Friday, October 14. Both evenings start their hauntings at 6 p.m.
Sunset Friday Kayak Tour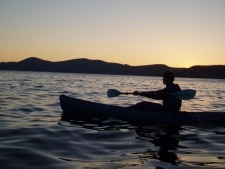 The opportunities to discover the stunning beauty that is available via kayak while watching a sunset on Lake Tahoe with Tahoe Adventure Company are dwindling. With only three more sunset kayak tours scheduled before winter sets in, this is a perfect week to take advantage. The two-hour tour is $65 per person and includes boat rental, paddle, PFD and a professional guide educated in boatsmanship as well as the natural and human history of the area. The guides are also well-schooled in astronomy, helping to make the evening sparkle that much more. There are hot drinks and snacks provided, but be sure to wear temperature-appropriate clothing.
Sierra Avalanche Center's California Avalanche Workshop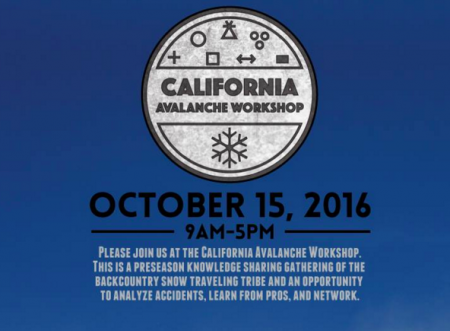 You know that winter is coming when there are avalanche awareness seminars on the calendar. If you haven't taken a course in avalanche safety, now is the time to do so. With the tinge of white already in the mountains, it is a kind reminder that we all need to take the time to educate ourselves on how to safely play in the deep snow of the Sierras. Avalanches are common and frequent in the area. They have been known to kill tourist and local alike. The California Avalanche Workshop put on by the Sierra Avalanche Center is an excellent pre-season opportunity to meet locals and visiting snow lovers to share knowledge and learn about previous accidents, hear from professionals and network with fellow friends of the backcountry. The workshop is being held at the Lake Tahoe Community College in South Lake Tahoe. It costs $20 and is on Saturday, October 15 from 9 a.m. to 5 p.m.
Tahoe Art Haus & Cinema and LTDC Presents: Claudia Schreier & Company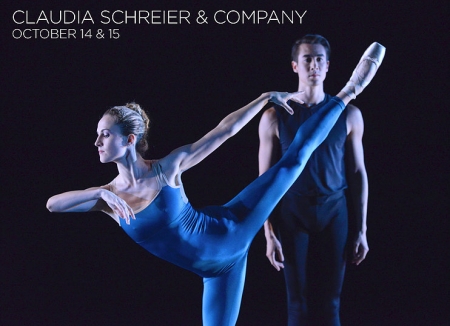 The Tahoe Art Haus & Cinema and LTDC (Lake Tahoe Dance Collective) are bringing a special opportunity to engage in cultural mindfulness with an evening with internationally known choreographer Claudia Schreier. With an unequaled ability to bring together neoclassical dance technique with contemporary, Schreier has found continual accolades for her dances, including being the recipient of the 2008 Suzanne Farrell Dance Prize in recognition for Outstanding Artistry in the Field of Dance, the 2014 winner of the Breaking Glass Project and a 2015 Dance Magazine Reader's Choice Award Nominee for Best Emerging Choreographer. Tickets are $20 for students or $25 for the general public. The event is on Saturday, October 15 beginning at 7 p.m.
Meyers Gear Swap
The other true sign that winter is right around the corner is the slew of ski and snowboard swaps that are hitting lakeside. One of the first to present itself is South Lake's Meyers Gear Swap. Happening on Sunday, October 16, the Meyers Community Foundation is hosting their third annual outdoor gear swap. The swap is located at the Westgate Center parking lot, adjacent to the Divided Sky. If you're interested in dropping off gear, come by between 8:30 and 10:30 a.m. The gates open for purchasing at 11 a.m. and stay open until 3 p.m. Gear that is not sold will be available to be picked up until 5 p.m., after which it will be taken to a local charity thrift. A portion of the proceeds supports the Meyers Community Foundation, a locally beneficial nonprofit.
This is just a small sample of activities scheduled for this week. Please visit our day events and nightlife sections to learn more.