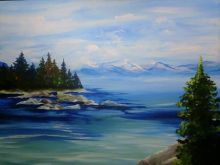 We are hitting the middle of autumn already. Soon the snow will be flying and the mountains will be calling all skiers and snowboarders.
With the beautiful fall weather, now is the time to harvest any outdoor activities that you were hoping to get done before Jack Frost starts nipping at our noses. If you were looking at doing a backpacking trip or mountain bike adventure, there really isn't any other time better than now.
Beyond outdoor fun, this week is also filled with exciting parties that are revving up the festive vibe for the holidays to come. It's time to mingle with the locals and really get to know the people who call this stunning place home.
Spooky Stormwater Fall Festival

The League to Save Lake Tahoe is hosting a spectacular event, Spooky Stormwater Fall Festival. This family fun get-together is filled to the brim with games, prizes, tasty treats and education the power of stormwater. This free event is for all ages and is on Thursday, October 12, from 4 to 7 p.m.
Friday The 13th Fashion Show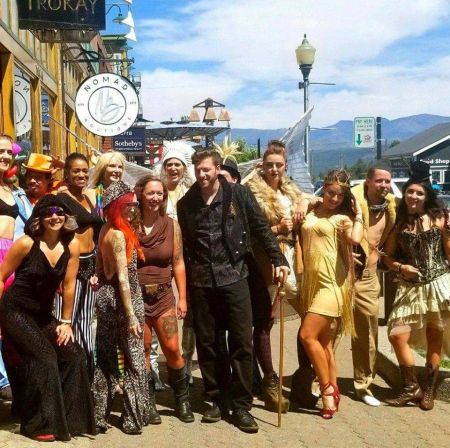 This entertaining event celebrates not only Friday the 13th, but also the fun that comes with dressing up in outrageous costumes for Halloween. Dress The Party's Friday The 13th Fashion Show is a chance to mingle with fun people while enjoying a fashion show like no other. Happening at 7:30 p.m. at the Dress The Party store, this free family-friendly occasion is a way to get ideas for upcoming festivities.
Dead Winter Carpenters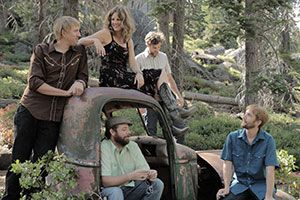 The Hard Rock Hotel & Casino is bringing Dead Winter Carpenters, one of Tahoe's favorite local bands, to the stage. The Americana band's members have roots in North Lake Tahoe, yet they're internationally celebrated. This toe-tapping concert is certain to be fun and lighthearted. Tickets for the 21-year-old-and-older show are $15. The gig is on Saturday, October 14, starting at 9 p.m.
Tranquil Palette Paint Night at Tahoe Aleworx
For those who enjoy their artistic side, come join in on Tranquil Palette – A Social Art Event, Tranquil Palette Paint Night At Tahoe AleWorx. The two-hour acrylic painting class will focus on painting the stunning beauty of Lake Tahoe and will give step-by-step instruction while playing with the hues of vibrant blues and greens. Participants will take home their own piece of artistic representation of Big Blue. The class costs $30 per person. All supplies are included. There is no experience necessary and all ages are encouraged to join in. There will be food and drink available at AleWorx for guests' enjoyment. The event is on Sunday, October 15, beginning at 3 p.m.
Art of Mixology
Taking art in a different direction, The Ritz-Carlton is hosting a libations class called Art of Mixology. Celebrating the use of freshly cut herbs, bitters and infused liquors, this class will teach how to create three delicious and unique cocktails. Guests will also learn about tasty appetizers to accompany the drinks. Manzanita restaurant will host the event, making it certain to be an outing of upscale educational entertainment. Happening every Sunday until November 19, the class happens from 4 to 5 p.m. Tickets cost $60.
Please take a look at other activities happening around Lake Tahoe using our Daytime, Nightlife, Community or Annual Event pages.
Photos: Tahoe.com