The last week of November is already here, which brings an awakening of sorts here in Lake Tahoe. The awakening comes in the form of our resorts. By now the early openings of ski areas is under way. 
With the start of each ski season comes excitement in the community, an increase in fun activities to do and a whole host of outdoor recreation to get involved with. This week, in particular, is a great time because the huge crowds haven't hit, yet there is a ton of fun to be had. 
Here's my list of must-dos this week. Hope to see you there!
Thanksgiving Dinner
If you love enjoying time with friends and family but just don't want to put the effort into a huge gourmet Thanksgiving feast, you must check out Fresh Ketch's Thanksgiving Dinner. The buffet style extravaganza is filled to the brim with all the dishes that makes Thanksgiving great. From a prime rib carving station to an oven-roasted turkey and honey-glazed ham, from mashed potatoes and gravy to green beans, cranberry sauce and dinner rolls, this meal is going to knock your socks off. For dessert there will be a large selection including traditional pecan and pumpkin pie, apple pie crisp and chocolate cream pie. The buffet costs $40 for adults and $15 for children 10 years old and younger. Dinner is served on Thursday, November 24 from 2 to 8 p.m. Reservations are highly encouraged.
Tahoe City Holiday Hop
The Tahoe City Downtown Association is hosting a wonderful opportunity for the entire family to see Tahoe City in a festive flair like no other. The Tahoe City Holiday Hop – Small Business Saturday is a celebration of the community's small businesses by spreading good cheer in the form of wine, snacks, prizes, special fun family activities and festive surroundings. In fact the entire town will become a literal holiday party. The Holiday Hop is on Saturday, November 26 beginning at 12:30 p.m.
Women Of Ski Patrol Calendar Launch Party
If you enjoy supporting the community, then this is your event for the week. By participating in the Women of Ski Patrol Calendar Launch Party you not only get to rub shoulders with a fabulous local pro photographer who has captured many of our greats in fabulous moments, but you also get to meet and mingle with the beautiful ladies of the Squaw Valley Ski Patrol, who are incredibly humble, inspiring and fun to chat with. I get the pleasure of saying this, as many are my friends. Come join the celebration on Saturday, November 26 starting at 6 p.m. at Gallery Keoki in the Village at Squaw Valley.
Benko Art Gallery Art Opening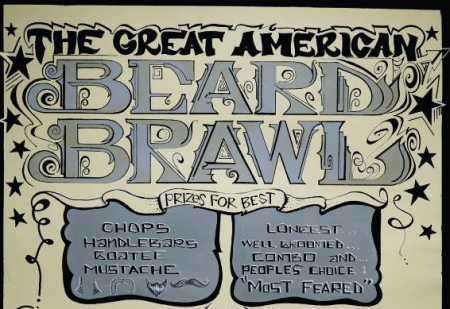 The Benko Art Gallery is offering another great way to show your support to local artists with their Art Opening event. The evening will showcase impressive art with their brand new art exhibit room as well as offer fun with their "Great American Beard Brawl." This Beard Brawl is a competition, of sorts, for anyone with an amazing mustache, beard, goatee or sideburns. There will also be live music, a raffle and refreshments. The party is on Saturday, November 26 beginning at 6 p.m.
Electro Swing Burlesque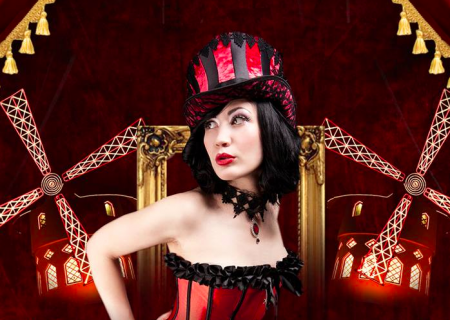 The Loft Theater is offering an event that will not be forgotten, Electroswing Burlesque. An evening of sultry intrigue, the spectacle is one of glamour, colorful music and incredible dancing. The act is filled with live beats from the 20s, 30s and 40s mixed with Electroswing, world beats and New Age sounds while the dancers tantalize with their costumes and talented choreography. There will also be tastings of Tahoe Moonshine, including their Danger Dog (Cinnamon) Whisky, Jagged Peaks Gin and Hot Stinking Garlic Vodka. Afterward, there will be continued fun with house music and mixology drinks. In addition to the Wednesday, November 30 show, there will also be two more showings on December 14 and 21. The pre-party begins at 8:30, and the show begins at 10 p.m. Tickets cost $30.
If you are interested in learning about other fun upcoming events, please visit our day and evening event pages.